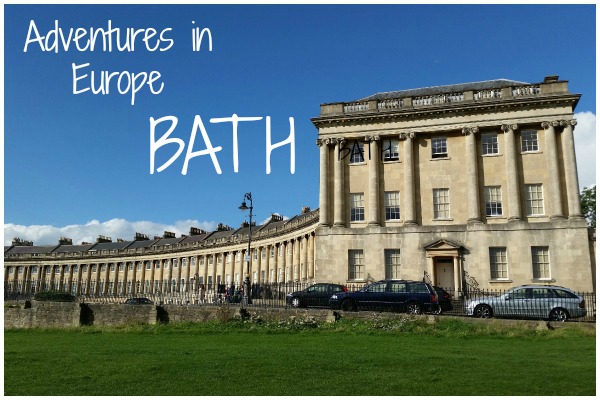 My sister Jenny and I continued our European adventure with a two day trip out to Bath, famous for the Romans, Jane Austen, and Georgian architecture.
Here's my embarrassing secret — I've never actually read a Jane Austen novel. But Jenny is a huge fan and I love Austen adaptations, so of course we were going to head out of London for a few days in the country before we jumped off to Greece.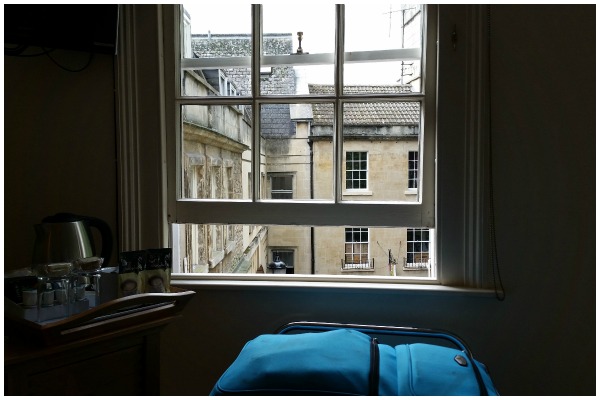 We took the Metro then a train from London — luggage and all — then hiked from the train station to our bed and breakfast. Because we only had two days, we got going right away with a visit to the Museum of Bath Architecture.
Bath was a popular place to holiday during the Georgian Period (about 1714 to 1830), so there are a lot of homes and buildings that feature Georgian design. Of course, Jenny enjoyed the architecture museum.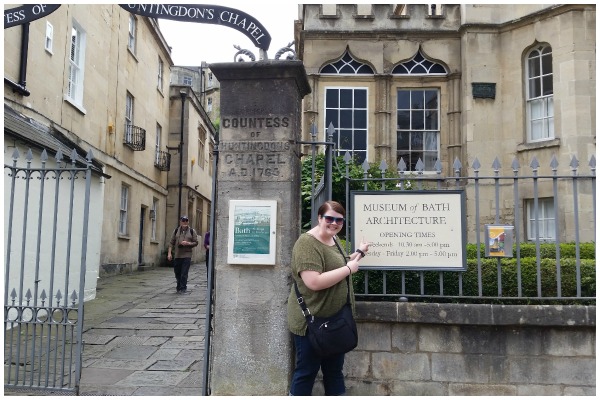 I actually enjoyed the museum too. It was one of those little strange ones that doesn't seem to get a lot of visitors, but those are some of my favorites I think.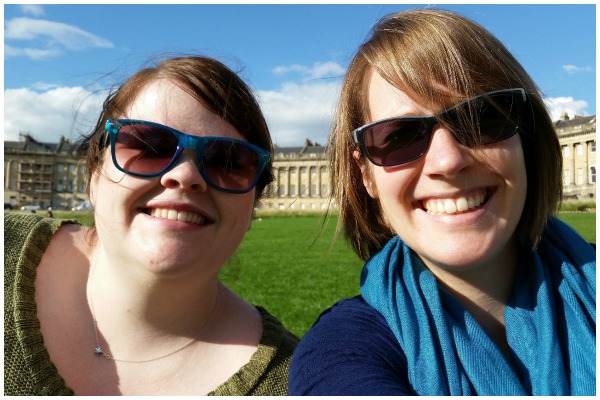 After the museum we continued our Bath architecture tour with a trip up to the Royal Crescent, a famous set of Georgian buildings that also has a Georgian mansion to tour. It was a beautiful day, so of course we just spent some time outside in this beautiful green space. Bath is full of awesome parks.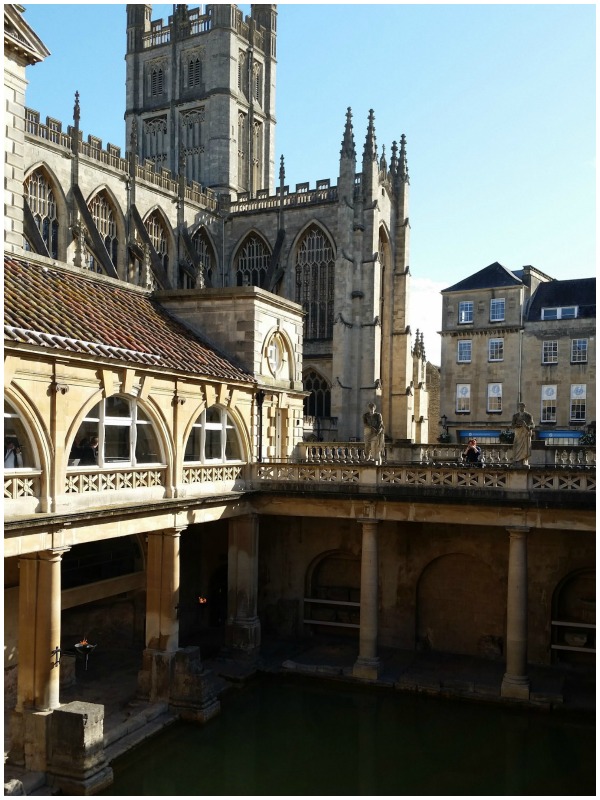 Our first full day in Bath started out at the Roman Baths — basically, the reason Bath exists in the first place. It's amazing to see buildings and artifacts that are so old and have such a history. Jenny and I flew through this tour just a little bit because we were trying to get to a walking tour of Bath that started later in the morning. But I think we got our money's worth.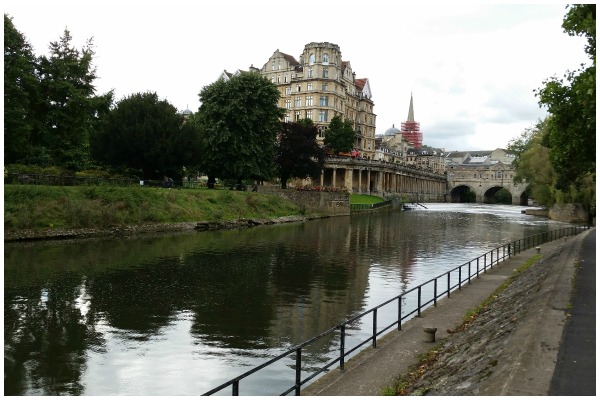 Again, Bath is just a beautiful city. And I really needed some small town life after London. After a long day of walking, Jenny and I decided to experience the thermal springs of Bath ourselves with a trip to the Thermae Bath Spa. It was pretty indulgent, but also one of those things that you feel like you should do if you're vacationing someplace that it's known for.
We also ate Sally Lunn buns for dinner. Yum.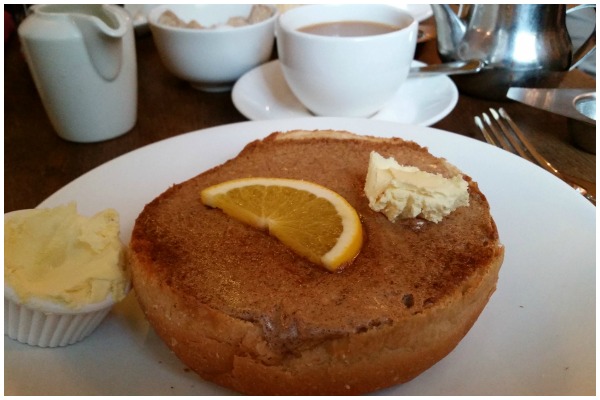 Unfortunately, all the traveling and close proximity caught up with me — I woke up the next morning with a pretty miserable cold. So much for healing waters! But, our last day in Bath was Jane Austen day — so exciting!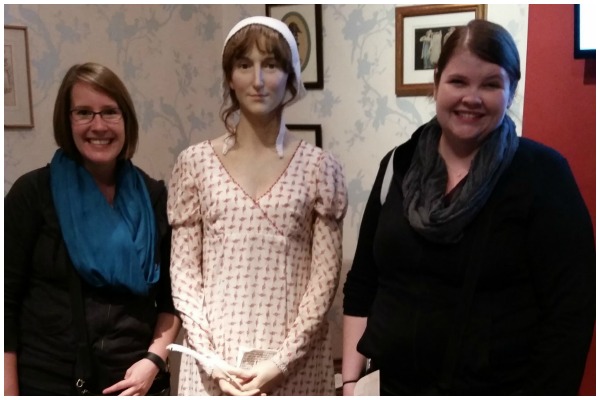 If you are a Jane Austen fan and have a chance to get to the Jane Austen Museum in Bath, definitely check it out. I learned a ton, and we had a fun time talking with some of the staff members there about Jane. It's delightful. And you can get a delicious tea afterwards — we were feeling a little too under the weather to truly enjoy it, but Jane Austen and tea go together. Oh, and I bought a Jane Austen book set in Bath, Persuasion.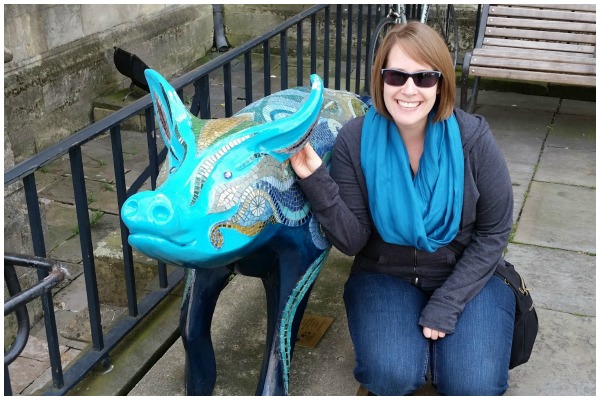 Finally, one of my favorite little details about Bath — they love pigs! According to legend, a disgraced prince turned pig-herder was cured of his leprosy after swimming in the thermal waters of Bath. These pigs are from a 2008 public art project and you could still see a few around.
We left Bath late in the day, catching a bus back to London so we could get on an airplane the next day to head to Greece. Greek island photos to come soon!
Previous Posts | Book Nerd Tourism: Book Loot of London | Adventures in Europe: Highlights of London