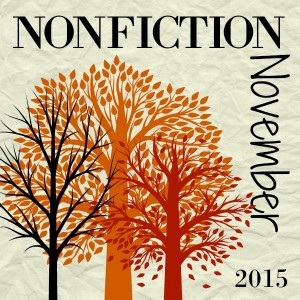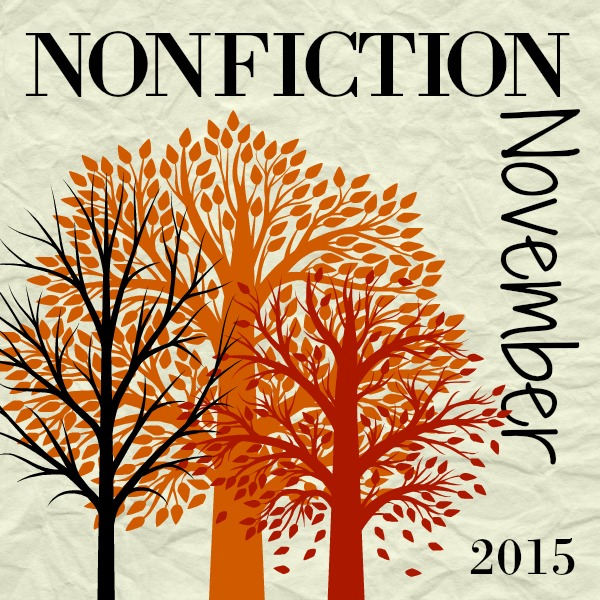 Woo hoo! Welcome to the second week of Nonfiction November. Our host this week is Leslie (Regular Rumination) and our topic is book pairings:
Book Pairing: This week, pair up a nonfiction book with a fiction title. It can be an "if you loved this book, read this!" or just two titles that you think would go well together. Maybe it's a historical novel and you'd like to get the real history by reading a nonfiction version of the story.
As I mentioned in my Currently post on Sunday, my friend Chrissy Kolaya's first novel, Charmed Particles, comes out this week from Dzanc Books. The book is set in a small town in rural Illinois that is home to both a living history museum and laboratory studying high-energy particle physics. When the town becomes a finalist to host a new superconducting supercollider, tensions between long-time community members and scientists at the lab threaten to split the town.
The conflict between science and community isn't a new one. Communities often feel threatened when new facilities or experiments are set to happen in their backyard, and scientists are often terrible at explaining the benefits of their experimental research. With that in mind, here are three great true stories about the conflict between science and community.
Full Body Burden by Kristen Iversen
Kristen Iversen grew up in a small subdivision outside of Denver, downwind from a nuclear weapons facility that produced plutonium bomb components, Rocky Flats. No one in the community knew what happened at the factory and, frankly, no one thought about it much because they had more pressing concerns. As Iversen grew older, her perspective on the plant changed, shifting from blissful ignorance to skepticism to frustration to anger. Full Body Burden is her account of life outside Rocky Flats that shows the true cost of government neglect and corporate corruption. I highly recommend this one.
The Girls of Atomic City by Denise Kiernan
By the time World War II ended, more than 75,000 people lived and worked at Oak Ridge, Tennessee, a hastily built town with the sole purpose of supporting the country's atomic bomb program. Like many World War II industries, the factory and supporting businesses were staffed primarily by women. In The Girls of Atomic City, Kiernan gives a full account of what a strange experience it was to live in this particular place. She is particularly great at bringing out the personalities of the nine women she focused on for the story, showing how they joined "The Project" and what their involvement with such a secretive program actually meant.
Leaving Orbit by Margaret Lazarus Dean
Margaret Lazarus Dean is a bit of a space fangirl, someone fascinated by space flight and what it takes to make each launch happen. Leaving Orbit is a chronicle of the last three flight in the American shuttle program and a history of American spaceflight. The conflict in Leaving Orbit isn't quite as obvious as it is in the other two books I've mentioned. Instead, the book is more about how to justify the enormous costs of space exploration – discovery for the sake of discovery – in a time when there is pressure to cut costs and focus on problems closer to home. The book is a really great elegy and celebration of the American shuttle program that asks good questions about where we go next.
Programming Notes
This week's host is Leslie (Regular Rumination), so make sure to visit her blog to link up your post for the week.
If you're talking about Nonfiction November on Twitter, please use the hashtag #nonficnov for your posts so we can find them. The hashtag seems a little crowded this year, but we'll just make it work.
Our topic next week is Nontraditional Nonfiction hosted by Rebecca (I'm Lost in Books).