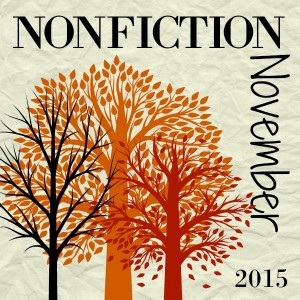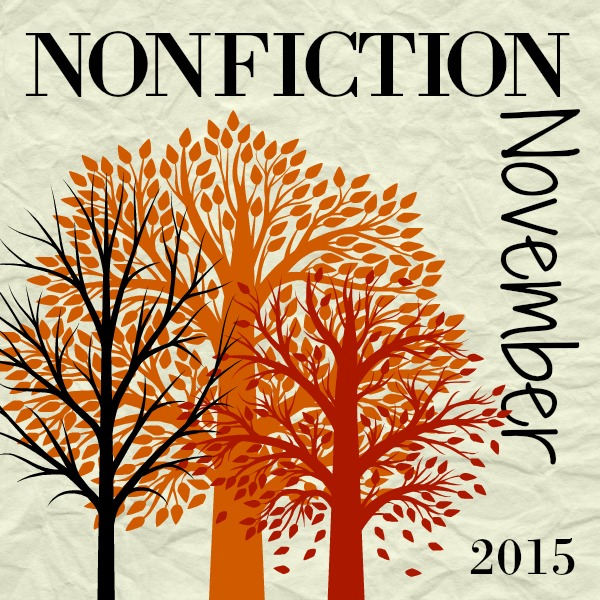 Hello, friends, and welcome to our final week of Nonfiction November, a month-long celebration of nonfiction hosted by myself, Leslie (Regular Rumination), Katie (Doing Dewey) and Rebecca (I'm Lost In Books).
Rather than a formal topic the last week of the month — which often gets busy as the holiday season gears up — we decided to spend this week focusing on a single book, I Am Malala by Malala Yousafzai and Christina Lamb. Katie, this week's host, has some discussion questions and a link up on her blog. For my post, I wanted to write a bit about ghostwriting and memoirs, something this book made me think a lot about.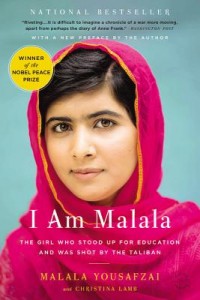 Malala Yousafzai's story is, by this point, so well-known that she can go by her first name only. In October 2012, the fifteen-year-old was shot in the head by a Taliban operative on her bus ride home from school. Malala was targeted because of her outspoken advocacy – in conjunction with her father – for education, especially for young girls. A year after she was shot, she was the youngest recipient of the Nobel Peace Prize.
Her memoir, I Am Malala, was published just a year after she was shot and was written in collaboration with journalist Christina Lamb – something I find really interesting. Lamb wrote a piece for The Sunday Times – "My Year with Malala" – that discusses how she was hired to work on the book (a literary agent representing Malala approached her about the project) and a bit about her experience getting to know Malala and her family as they developed the memoir. As part of her work on the book, Lamb actually visited Pakistan, including the school Malala attended and the mountain villages where her parents, Ziauddin and Tor Pekai, grew up.
It seems like an incredible amount of work, yet clearly work that was needed – Malala's story is powerful because it's hers and because, as Lamb notes in her piece, it could be the story of many of the young women struggling to get an education across the world:  
Afterwards, when I chat to Malala's classmates, tears spring to my eyes. All of them are so eloquent and passionate about schooling, even though some of them say their brothers would withdraw them from school at the first hint of any independent thought. One of her classmates says to me: "We could all have been Malala, but our parents wouldn't have let us speak out publicly as hers did."
Certainly, I'm not bringing this up because I want to minimize Malala's story, her experience, or her work in writing this memoir. As a journalist, I'm just fascinated by the idea of being hired to adopt another person's voice and help them convey their story in what you hope will seem like their words – and how having a ghostwriter shapes the story a person is trying to tell.
I also wonder about the publishing decision to hire a ghostwriter to assist with a memoir, rather than hiring someone to write a researched biography of that person. Is there the assumption that people would rather hear a story "straight from the source" than through an interpreter? The articles I read suggested as much – celebrities get book contracts because their names can sell a book, but many need an assist to put together something worth reading.
Would this book be different if Lamb had written a "straight" biography of Malala and her family? I think so. Part of what makes the memoir effective is how poised yet childlike Malala is in the stories she tells. And I don't think you can attribute that poise to Lamb – Malala was an experienced public speaker before she was shot, and has continued to exude confidence and warmth in her appearances since. But without Lamb's assistance, I don't think we as readers would have the chance to hear from her – writing a book like this is not something a 16-year-old girl recovering from an assassination attempt would have been able to do alone.
That said, I can't wait to read a book straight from Malala herself as she continues her work as an activist for education around the world.
For some other thoughts on ghostwriting, I recommend these articles:
And with that, I just want to thank everyone so much for your participation in Nonfiction November this year. If you have any suggestions for 2016, please leave them in the comments or e-mail to any one of the cohosts — we're always looking for ideas and hope we can continue this fun event next year.