When I was putting together my Favorite Fiction of 2015 list, I discovered that I wrote about several books on the list over at Book Riot, but never actually cross-posted them here. Silly blogger! So, I thought today I'd grab those brief reviews — all part of a monthly Riot Round-Up of favorite reads — and share them here for some more details on a few of the best books I read this year.
Everything Everything by Nicola Yoon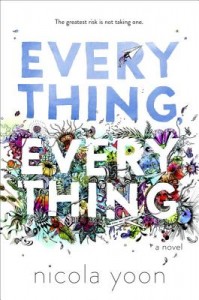 I decided to download an egalley of Everything, Everything because Kelly Jensen mentioned it briefly in a piece about trends in YA as an example of mixed media storytelling. While I absolutely love epistolary stories, I didn't expect to fall quite so head-over-heels for this book, the story of a girl kept inside a bubble because of a serious illness and the boy across the street who makes her think about the risks of going out into the world.
It's not really similar to Fangirl by Rainbow Rowell in any significant ways, but reading about Maddie and Olly did give me the same swoony feelings I had for Cat and Levi. I just loved it. (Riot Round-Up: The Best Books We Read in June)
Fates and Furies by Lauren Groff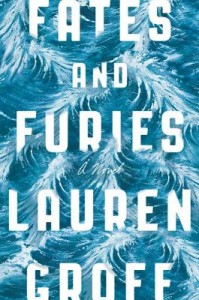 I didn't read many books in July, but I think even if I'd read as many as usual Fates and Furies would still be at the top of my list. Fates and Furies is the story of a marriage between Lotto, an artist, and his wife, Mathilde, and follows their lives together beginning when they meet in college.
When I started reading the book I didn't realize that the structure was more complicated that it seemed. At first it seems to be this rather straightforward story of an artistic man and the woman who throws herself to support him. But of course Groff is a more nuanced and interesting writer than that – by the end, the book surprised me with when it had gone in the best possible way. I don't want to say more than that because I want everyone to experience this book for themselves. I personally can't wait to pick this one up again when it comes out in September. (Riot Round-Up: The Best Books We Read in July)
Alex + Ada, Vol. 3 by Jonathan Luna and Sarah Vaughn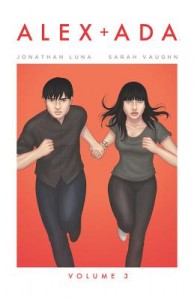 I really like to include both the first and second volumes of Alex + Ada too, since I re-read them in anticipation of this final volume coming out. Alex is a human who makes the decision to "unlock" his android, Ada, so she can experience life as a sentient being. In the third volume, Alex and Ada are on the run from government authorities concerned about the power and potential danger of sentient artificial intelligence. Although the concluding chapters felt a little rushed, I just adored this unique and touching love story. (Riot Round-Up: The Best Books We Read in August)

Re Jane by Patricia Park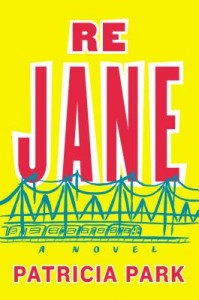 Weirdly, I spent almost all of November making my way slowly through this book, a retelling of Jane Eyre featuring a half-Korean, half-American orphan growing up in Queens, New York. After losing a job offer at a prestigious financial company, Jane Re takes a job as a nanny for a family in Brooklyn – two professors and their adopted Chinese daughter Devon. Over time, Jane begins an affair with the husband, Ed, but their awkward romance is cut short when Jane must return to Korea for a family death.
I loved the way Park played with the familiar story beats of Jane Eyre – her take on the madwoman in the attic is perfect – but gave them new meaning in this new contemporary setting. Jane is a wonderful character to follow as she struggles to become her own advocate and find her place in two very different worlds. (Riot Round-Up: The Best Books We Read in November)