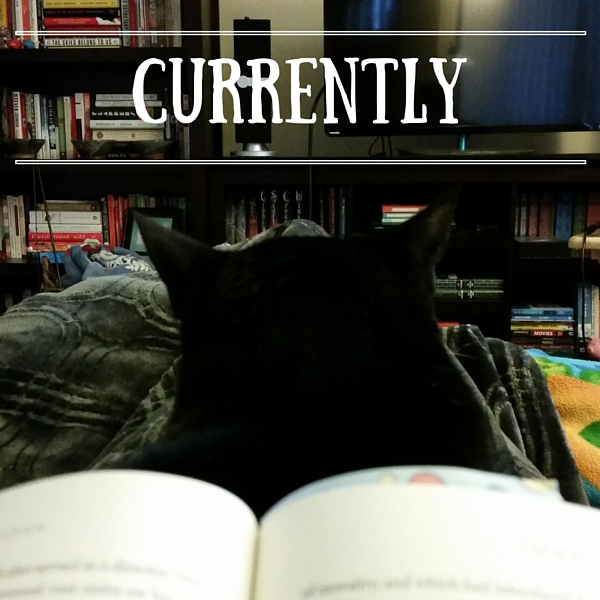 Briefly | It's been an unexpected couple of weeks! The last week of January, I was out of town for a few days at the Minnesota Newspaper Association Convention. While in the Twin Cities, I started to have some car troubles that, unfortunately, seem to have gotten worse. I'm dropping it off for a diagnosis tomorrow, but it looks like my plan to buy a new car is accelerated — maybe to this week when I go to see Newsies with my sister on Wednesday!
Reading | Being out of town last weekend really cut into my reading time. I did stay up well past my bedtime finishing The Love That Split the World by Emily Henry, a YA book that I saw described as Friday Night Lights meets The Time Traveler's Wife. I have complicated thoughts about it. I also finished Stars Above by Marisa Meyer, a collection of short stories set in the Lunar Chronicles universe (delightful).
I'm not sure what's on for today — I'm just a few chapters into both The Signature of All Things by Elizabeth Gilbert and The Interstellar Age by Jim Bell (nonfiction about NASA's Voyager missions). But I might skip both and jump into The Queen of the Night by Alexander Chee (the buzz on this one is so, so good).
Watching | The Magicians, a SyFy series based on Lev Grossman's awesome Magicians trilogy, started this week. The first three episodes were great — I'm totally on board with some changes they've made to characters and timeline and excited to see what's next.
Listening | I finally finished Year of Yes by Shonda Rhimes on my drive home last Sunday. I started out pretty lukewarm on the book, but the last several chapters were really great.
Making | I'm seriously considering making this Granite Cape from All About Ami. I love the way it drapes and I think it looks pretty simple. I just need to decide on a color!
Blogging | The last couple weeks, I pulled some fun nonfiction from my bookshelves, shared some thoughts on Girl Through Glass and Read Bottom Up, reviewed my January reading and plans for February, and recommended some nonfiction if you loved The Turner House by Angela Flournoy
Promoting | I'm likely biased because it's about my state, but this essay from the Star Tribune about how great Minnesotans are when it snows is lovely.
Hating | The car trouble has been a little frustrating. I did have plans to purchase a new car pretty soon, but I was hoping this one would stay in good shape so I could sell it to my brother. We'll see what the mechanic says tomorrow.
Loving | I'm addicted to a new Spotify playlist, Ultimate Covers. Anything with an acoustic version of "Pony" is bound to be delightful.
Anticipating | It's going to be such a big week. The Super Bowl is tonight. My car issues (hopefully) get figured out tomorrow. We're going to Newsies on Wednesday. And I might get a new car. Whew!
Happy Sunday, everyone! What are you reading today?
Some of the links in this post are affiliate links through Amazon. If you make a purchase through any of those links, I will receive a small commission.