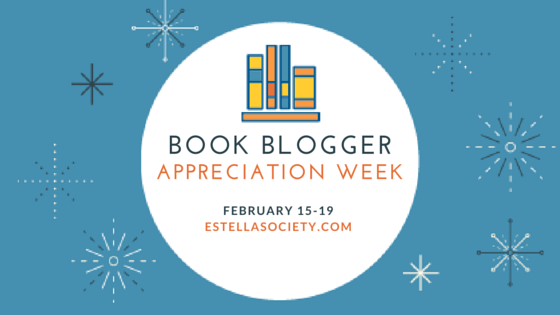 Hooray, today is the first day of Book Blogger Appreciation Week! Although I'm probably not going to be able to participate to the extent that I originally hoped, I still managed to have a few posts drafted before life got complicated last week. And today's topic is such a good one:
Day 1: Introduce yourself by telling us about five books that represent you as a person or your interests/lifestyle.
When I sat down to start working on this topic, I assumed it was going to be pretty simple. Pick five books, write about them a little bit, call it a day. But then as I started to ponder what it means to have books represent you as a person or your life… I got all tangled up and had massive writer's block. So this is my best attempt to pick five books that give a sense of me and what I love.
So there you have it… after much hemming and hawing and debating, five books that I think represent me as a reader and a person.
If you were doing this exercise, what five books would you choose?
Book Blogger Appreciation Week is being hosted at The Estella Society by Ana (Things Mean A Lot), Jenny (Reading the End), Heather (Capricious Reader), and Andi (Estella's Revenge). Visit the website for more information about this awesome community event! 
Some of the links in this post are affiliate links through Amazon. If you make a purchase through any of those links, I will receive a small commission.