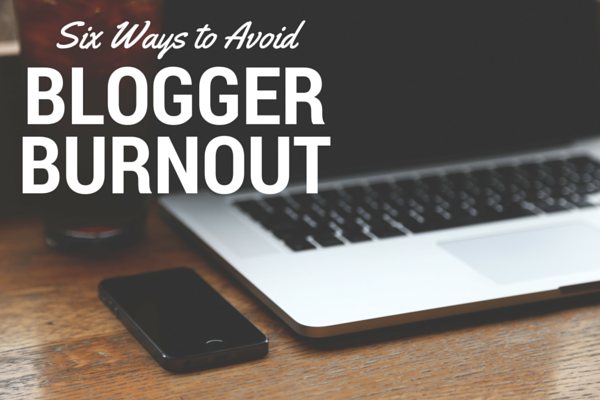 Today's Book Blogger Appreciation topic is such a good one, I don't feel like it needs much of an introduction:
Day 5: One of the unfortunate side effects of reading and blogging like rockstars seems to be a tendency toward burnout. How do you keep things fresh on your blog and in your reading?
I've been a book blogger for almost eight years, which doesn't make me the most experienced book blogger out there, but certainly among the most seasoned. Over that time, I've adopted a bunch of different strategies for how to blog successfully without burnout.
But before I share what's working for me right now, I need to mention that these strategies have changed a lot over time. For example, I used to work best when I sat down on Sundays and drafted all of my posts for the week. Last fall, that just stopped working for me, so I've been working through some new ways of blogging that are a better fit right now. Basically, don't be afraid to change when something stops working.
With that caveat in mind, here are some strategies for avoiding burn out that are working for me at this precise stage in my blogging life:
Work out a schedule.

I made a bargain with myself about eight months ago that I would stop worrying about blogging every day and just try to post three days per week (Sunday, Tuesday, and Thursday). Even on weeks when I have more ideas and more posts drafted, I'm still pretty strict about that schedule (events like BBAW aside – I posted Monday, Wednesday and Friday this week to match the topic schedule). I don't stress out when I miss one of those posts (often Sunday when I'm gone for the weekend), but I also don't often let myself to do more than that.

Write a little every day.

This is a new practice for me. I used to do most of my blogging in batches every Sunday, but ran into trouble when I got to Sundays when I wasn't in the mood to write… then what? Since January 1, I've tried to spend a little time – maybe 20 to 30 minutes – each morning doing some writing. Sometimes that period feels like a mountain, and I don't always manage to fit it in, but when I do I feel good about what I've accomplished before breakfast.

Stop doing the things you hate.

I get that a general trend in blogging is big, beautiful, well-composed pictures. But I am not a photographer, and I find it tedious to do all the work of setting up a "photo shoot" with my books for each post. So for reviews I just use an image of a book cover. I make a lot of collages in PicMonkey, and a rely on random other photos I take with my phone to help illustrate other posts. And when I don't have an idea for a photo? I just don't use one.

Be selective about review copies.

I totally get the allure of review copies from publishers or book touring companies – FREE BOOKS! – but be really careful with them. If you let it, seeing all those books that you're "supposed" to review on a shelf can cause anxiety. I've learned to deal with this by being more selective about the books I accept, and coming to the realization that it doesn't matter if I get to them or not. There are few, if any, actual consequences to accepting a book for review consideration and not actually getting around to reading it. A review copy is not a contract or an exchange… it's a publicity tool publishers use to build buzz.

Allow yourself to have a hard reset.

Around November or December I always start to feel overwhelmed and tired of pretty much everything. Then magically in January I get all energized again. I think this is because I let the end of the year be a stopping point. Anything left unreviewed or unwritten just gets abandoned and I start with a clean slate – with nothing hanging over my head, I feel less overwhelmed.

Remember that this is a hobby.

This is the hardest one for me, honestly, but it's the most important. Blogging is supposed to be fun, a way to connect with other readers and find great books and talk about our reading lives. When it becomes a point of stress or negativity, allow yourself to take a break.
The biggest thing I can say is that you have to allow your blog and your reading life to remain flexible. Life changes, often at a rapid pace, and it's unrealistic to think that your blog won't need to change as well. Let yourself abandon things that don't work and be open to trying new things when the moment arises. That's the best way I know to keep a blog going.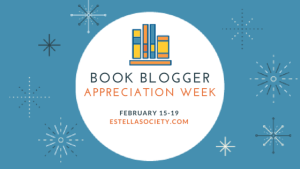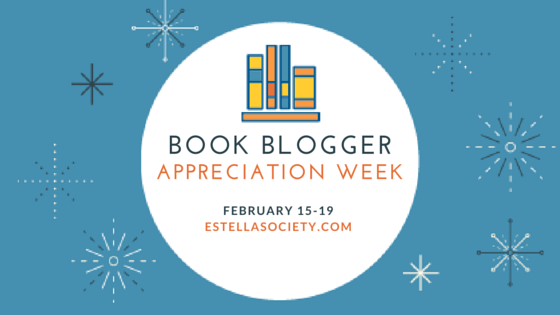 Book Blogger Appreciation Week is being hosted at The Estella Society by Ana (Things Mean A Lot), Jenny (Reading the End), Heather (Capricious Reader), and Andi (Estella's Revenge). Visit the website for more information about this awesome community event!