Hey friends. It's been quite a week, so much so that I don't really have much of anything to say to fill in my normal Sunday post.
It probably makes sense to start with the low of the week: the boyfriend's father passed away late Saturday morning after about a week in the hospital. He'd been having some ongoing health problems, but he ended up in the hospital after taking a fall in their house. He spent much of the week sedated and on a ventilator, but eventually all of the medication and stress on top of lung and heart issues was too much.
The boyfriend went out to be with his mom on Wednesday, so I've been holding things down at home since then. It's been a huge roller coaster, but I think everyone feels a little relief that he went peacefully and before his quality of life had diminished too drastically. I'll be heading out to Milwaukee sometime early this week to do whatever I can, then we'll be returning home together.
In all of that, at least one exciting thing has fallen to the wayside — I bought a new car!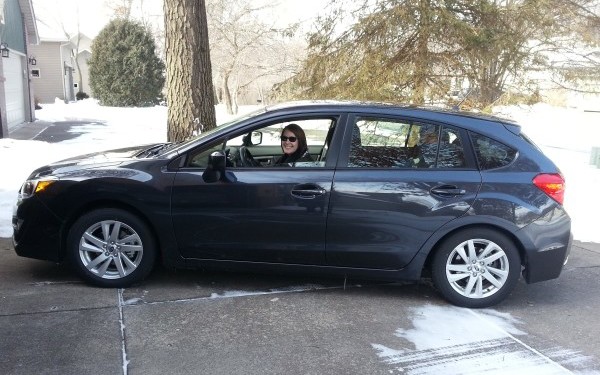 As I mentioned last Sunday, my current car was starting to have some problems. They turned out to be fixable at a reasonable price, so that was good. But I decided to go ahead with my planned new car purchase anyway and picked up a 2016 Subaru Impreza from the dealership on Wednesday. This is the first time I've ever owned a new car — it feels like one of those adult milestones that I finally got to cross off.
With all of that going on, I haven't been doing much except trying to keep my head above water. A huge thank you needs to go out to my parents, who have been more helpful during a crazy week than I could have ever asked them to be, and to friends and coworkers who have been incredibly kind. I keep trying to think of something appropriate to end this post with, but I'm just drawing a blank. So, thanks in advance for all your well wishes and good thoughts.