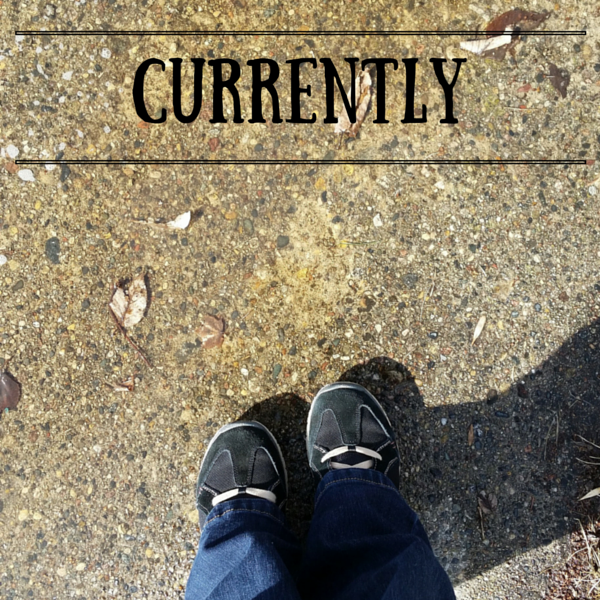 Briefly | I have been in the worst sort of funk all week. I can't quite pin down the cause, but I think it's a combination of delayed stress from all the personal crap that's been going on this month and dismay at our current political climate. The February funk is real and awful and I can't wait to be on the other side of it.
Reading | On the plus side, I seemed to have turned the corner where reading is finally soothing and helpful again and ended up reading a ton this week. Books finished include The Signature of All Things by Elizabeth Gilbert (fiction), HRC: State Secrets and the Rebirth of Hillary Clinton by Jonathan Allen and Amir Parnes (nonfiction), Cat Person by Seo Kim (comic) and Girl Waits with Gun by Amy Stewart. They were all the exact book I wanted to read at the moment I picked them up, so all ended up being just great. I'm not sure what is in the queue for today… something fun, I think.
Watching | The boyfriend and I watched Spectre (oh my gosh, SO BORING) and Waking Ned Devine (charming!) this weekend.
Listening | When I told my sister I was in a major funk, her first question was whether I'd listened to Hamilton lately… I had not! So, it's been a Hamilton-fueled weekend.
Blogging | It's been a quiet week on the blog, I just posted a review of The Interstellar Age by Jim Bell.
Promoting | Are you a book blogger who will be attended Book Expo America 2016 in Chicago? Join the Facebook group we've started to help bloggers connect and ask questions before the conference.
Promoting II | If you love Harry Potter, you must read The Setup Wizard, the "daily accounts of a Muggle I.T. guy working at Hogwarts." So great.
Hating | Everything? That's not true, it just feels that way.
Loving | On Saturday our high temperature reached almost 60 degrees. It was glorious! I went for a walk outside and we opened all our windows to air out the house a little bit. That brief, sunny glimpse of spring was badly needed.
Avoiding | Everything? That's also not true… I've been reasonably productive this weekend and finished most of my hated chores, so I can relax most of the day today.
Anticipating | Work this week is going to be a little crazy, but I like being busy and having events to cover so it should also be fun. And Minnesota's caucus is this Tuesday, so I guess we'll get to learn whether Minnesota Republicans are as angry as everywhere else. Fingers crossed so hard on that one.
Some of the links in this post are affiliate links through Amazon. If you make a purchase through any of those links, I will receive a small commission.