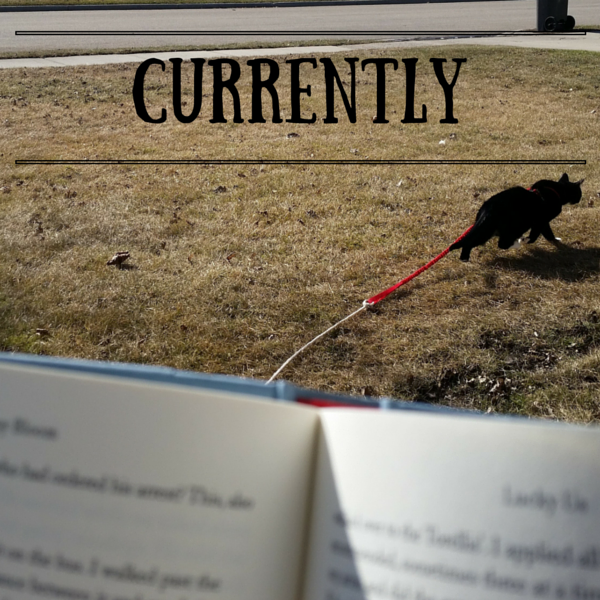 Briefly | It's been a slow day around here, evidenced by how late in the day this post is going up. After rolling out of bed pretty late this morning, I spent most of the day sprawled out on the couch binge watching the first season of Jane the Virgin on Netflix. I've got a theory that everyone (or maybe just me?) needs a total day of sloth every few months — today was mine.
Reading | I got a lot of reading done this week — I finished both Charlotte Brontë: A Fiery Heart by Claire Harman and The Madwoman Upstairs by Catherine Lowell as part of a Brontë sisters binge. Now I'm working my way through Lucky Us by Amy Bloom (historical fiction) and planning to jump into Girls and Sex by Peggy Orenstein, Spinster by Kate Bolick, or All the Single Ladies by Rebecca Traister — seems fitting, given that it's Women's History Month.
Listening | My writing soundtrack for the last week or so has been Soft Pop Hits on Spotify. It's been good, if sometimes also distracting because I want to sing along.
Blogging | This week I wrote about Year of Yes by Shonda Rhimes and shared some March 2016 books on my radar.
Promoting | I'm just going to keep throwing this out there: Are you a book blogger who will be attended Book Expo America 2016 in Chicago? Join the Facebook group we've started to help bloggers connect and ask questions before the conference.
Hating | Tons of people around me are sick right now… and I don't want to catch anything!
Loving | The weather was beautiful yesterday — sunny, upper 60s, with just a little breeze. Hannah and I got outside for while and were both very happy about it. Today's been cloudy and threatening rain, which makes me feel less terrible about camping out on the couch for most of it.
Avoiding | I had planned to go to the grocery store today, but those plans got derailed by many, many hours of Jane the Virgin. Maybe I'll run out quick before dinner… ugh, I don't know.
Anticipating | Next weekend I'm heading up to the cabin with my high school girlfriends. The weather is supposed to keep being unseasonably warm, so we should be able to hang out outside while we enjoy each others company.
Happy Sunday, everyone! What are you reading today?
Some of the links in this post are affiliate links through Amazon. If you make a purchase through any of those links, I will receive a small commission.