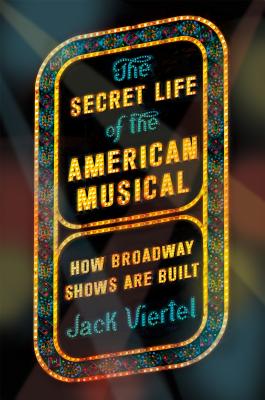 It probably will not surprise anyone that a "sophisticated dork" like me loves musicals. I grew up watching movie classics like Singin' in the Rain, West Side Story, and The King and I with my mom, and was involved with theater all through my high school career as a member of the crew (those who can't sing wrangle children and give light cues). My parents, wonderful as they are, came to every one of the productions I was part of – even if the best thing you could say about my job is that you never noticed it happening.
I've also always shared a love of theater with my sister. Now that we're adult ladies of (limited) means, we've had the chance to see a number of shows touring through Minnesota – Wicked (twice), Book of Mormon, White Christmas (with Mom, of course) and Newsies.
But for all of that exposure to musicals, amateur and professional, I never spent a lot of time thinking about how they're constructed or put together. My interest in the form has really been piqued by recent repeated listens to Hamilton and learning from more well-versed theatergoers about the many, many musical easter eggs he hid in the lyrics.  
All that to explain why I was so excited to read The Secret Life of the American Musical: How Broadway Shows Are Built by Jack Viertel, an in-depth look at the history, structure and conventions of the most successful American musicals. Yes, I am a super nerd.
I was even more excited to learn in the introduction that the book actually grew out of two classes Viertel teaches at the Tisch School of the Arts at New York University – one, a line-by-line close reading of four major shows, the other on "song plot" aka the structure of musical numbers in a show. I tend to love books that are written from this type of life experience because of how conversational and structurally sound they are – the writers have experience sharing their thoughts with students, and know how to present information in a coherent narrative.
The Secret Life of the American Musical is a delight on all those accounts. The book is structured like a typical Broadway show, exploring the history of productions and the history of theater by looking at how different shows approach the pillars of a musical – the opening number, the "I Want" song, the conditional love songs, and on and on. The musicals Viertel cites range broadly, from classics like The Music Man and Gypsy to modern hits like Hamilton and Kinky Boots. And along the way, he includes some really amusing digressions about his own experiences in the theater behind-the-scenes gossip from some familiar shows.
I was fascinated by this book from beginning to end and will certainly be recommending it to the other theater nerds in my life. 
Some of the links in this post are affiliate links through Amazon. If you make a purchase through any of those links, I will receive a small commission.