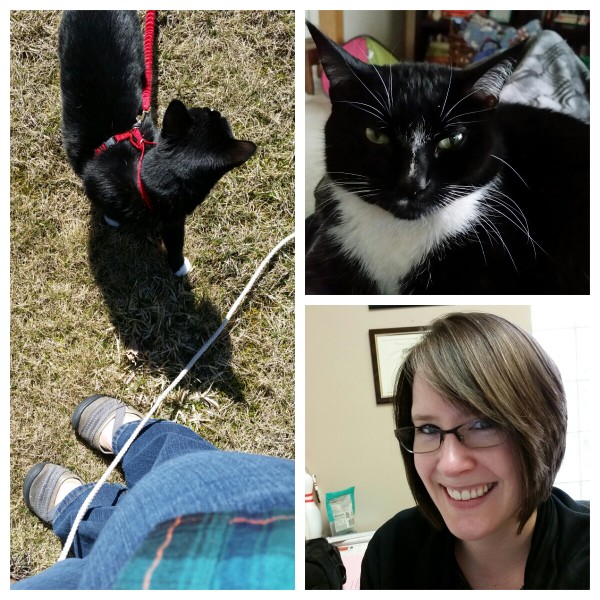 Briefly | In direct response to last weekend being really full (so full that I didn't even get around to a Currently post), this weekend has been deliberately and almost entirely empty. Last Sunday was really fun though — the boyfriend and I met up with my siblings for brunch, shopping and other shenanigans in a town about midway between where we both live. Sibling shout out!
Reading | Yesterday I saw down and read nearly straight through Spinster by Kate Bolick, a fascinating (if sometimes frustrating) memoir/meditation on what it means for a woman to remain single by choice. I feel like I haven't gotten to just spend an entire day reading for awhile, so that was nice. The other book I've been making my way through the last week or so is Rain by Cynthia Barnett, a cultural history of precipitation. It was lovely, but not the kind of book that has a lot of forward momentum, which made for slow going. Oh yeah, and I also finished Girls and Sex by Peggy Orenstein — that one gave me a lot to think about. I'm not sure what's on the agenda for today, I'm thinking probably The Expatriates by Janice Y.K. Lee.
Listening | I finally finished an audio book this week — American Housewife by Helen Ellis. These short stories were dark and weird and funny and wonderfully produced for the audio book.
Buying | During the trip to the "big city" last weekend, I convinced by companions to make a stop at Barnes and Noble with me. I picked up some fiction I'm really excited about — American Wife by Curtis Sittenfeld, Some Luck by Jane Smiley, and Purple Hibiscus by Chimamanda Ngozi Adichie.
Blogging | Since my last currently most, I reviewed The Secret Life of the American Musical by Jack Viertel, wrapped up my March reading, reviewed some historical fiction with intriguing leading ladies, and recommended five books to watch for in April.
Promoting | Are you a book blogger who will be attended Book Expo America 2016 in Chicago? Join the Facebook group we've started to help bloggers connect and ask questions before the conference. There's been some good discussion this week about the autographing schedule — I can't wait to start putting my plans together.
Promoting II | Dewey's 24-Hour Readathon is coming up on April 23! I remain super psyched… I'm already putting together my book pile (super nerd alert).
Hating | The process of building up calluses for summer shoes is so painful every year. I'm going to have some sandal blisters this week, I can already tell.
Loving | I am still loving the fact that I haven't re-installed the Facebook or Twitter apps on my phone. I don't think I realized how much my mood was being dictated by what came up on social media until I stopped going on both so much.
Wanting | I got my hair cut and colored last week (dark brownish red lowlights), and I totally love it. I wish that I could just freeze it exactly as it is now because the style is exactly what I want.
Anticipating | Since I spent nearly all of yesterday reading, I have quite a few writing/organizing tasks to get working on today. I did get laundry, dishes and the grocery store finished already, so really everything today is stuff I want to be doing, rather than stuff I need to be doing. I'm hoping it'll be a good one!
Happy Sunday, everyone! What are you reading today?
Some of the links in this post are affiliate links through Amazon. If you make a purchase through any of those links, I will receive a small commission.