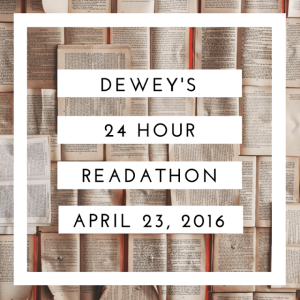 Woo hoo! The spring 2016 edition of Dewey's 24 Hour Readathon is finally here! I've got my books and my snacks and a full, hopefully uninterrupted day ahead of me. Glorious.
I'll be doing most of my Readathon updates on Twitter (@kimthedork) and Instagram (kimthedork). I'm also planning to update this post with other notes using Storify, which I've used for the last couple of Readathons. You should be able to see the embedded Storify below, but if not follow this link.
Happy Readathon, everyone!