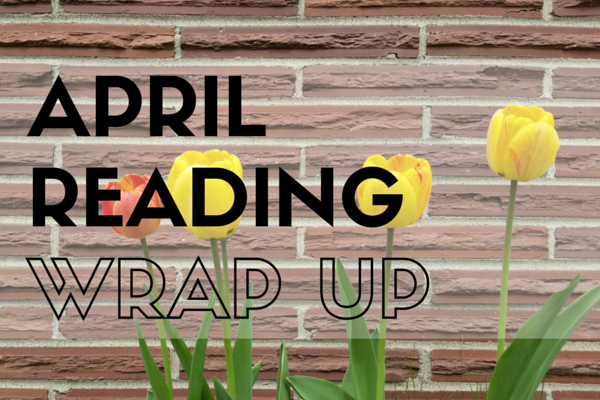 Thanks especially to the Readathon, April was a pretty stellar month of reading. I finished a total of 13 books across a range of genres and formats – it's quite a list!
Girls and Sex by Peggy Orenstein (nonfiction)
American Housewife by Helen Ellis (short stories, audio book)
Rain by Cynthia Barnett (nonfiction)
Spinster by Kate Bolick (nonfiction)
Go Set a Watchman by Harper Lee (fiction)
The Regional Office is Under Attack by Manuel Gonzales (fiction)
The Red Parts by Maggie Nelson (memoir)
Notorious RBG by Irin Carmon and Shana Knizhink (nonfiction)
The Book of Unknown Americans by Christina Heinríquez (fiction)
Sisters by Raina Telgemeier (memoir, comics)
Saga, Vol. 5 by Bryan K. Vaughn and Fiona Staples (comics)
The Raven Boys by Maggie Stievfvater (YA fantasy)
The Expatriates by Janice Y.K. Lee (fiction)
Honestly, I'm having a hard time picking favorites. Girls and Sex was a really important read, and one I'm eager to discuss with other people. I flew through Spinster, which also got me thinking a lot about gender and family. The Regional Office is Under Attack was such a fun read, as was The Raven Boys. And both The Expatriates and The Book of Unknown Americans were glimpses into contemporary worlds I'll never get to experience.
The one read of the month I really, really didn't like was Go Set a Watchman, which I picked up for our local library book club. The writing and pacing was just so poor, I had a hard time getting past that to think more carefully about what Harper Lee might have been trying to say about growing up, coming home, and facing your childhood in a new way. It could have been a really different – and potentially more complicated – novel than what To Kill a Mockingbird eventually became… I'm sad we didn't get that.
#ReadMyOwnDamnBooks Update
I've finished 37 books so far this year, 20 that were books I own. Of those, 14 were books purchased before 2016. So… that's a decent bit of shelf-clearing so far this year (if you ignore the number of books I've bought and not read yet… but shh!).  
A Look to May
I have three review copies on my reading pile for this month, one fiction and two nonfiction:
I started LaRose over the weekend and wow, I can already tell it's going to be a good one. I can't wait to dive into the other two.
The most exciting thing to look forward to this month is going to Chicago for Book Expo America next week. There are going to be a lot of great books at the show – I'm sure my reading plans are going to be derailed by something unputdownable that I pick up there.
For now, though, I'm going to keep making my way through the next two books in The Raven Cycle – The Dream Thieves and Blue Lily, Lily Blue. I'm glad I didn't start the series until it was completely published (the final book, The Raven King, came out last week) – I'm going to binge straight through!
Some of the links in this post are affiliate links through Amazon. If you make a purchase through any of those links, I will receive a small commission.