I was sure I'd be able to get a post up today with some of my highlights from the trip. But then I had to dig myself out of what felt like an incredibly deep email hole at work and cover a school board meeting that lasted until after 8:30 p.m. Suffice it to say, by the time I got home and put on my pajamas, I had no brain power left to put together the post I was planning. Instead, here are a bunch of gratuitous photos of the books I picked up at Book Expo America this year!
First, what I managed to snag on Wednesday afternoon — a mix of galley giveaways and author signings: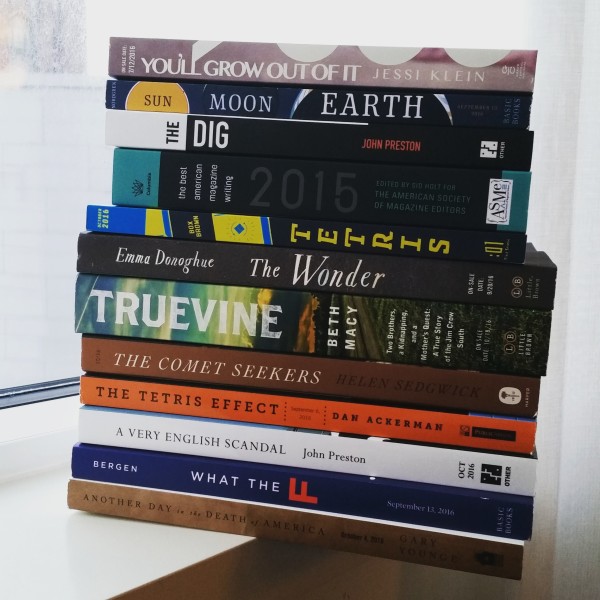 The highlights of that pile are probably Truevine by Beth Macy (October, Little Brown), Another Day in the Death of America by Gary Younge (October, Nation Books), and You'll Grow Out of It by Jessi Klein (July, Grand Central Publishing).
Next, the books from Thursday: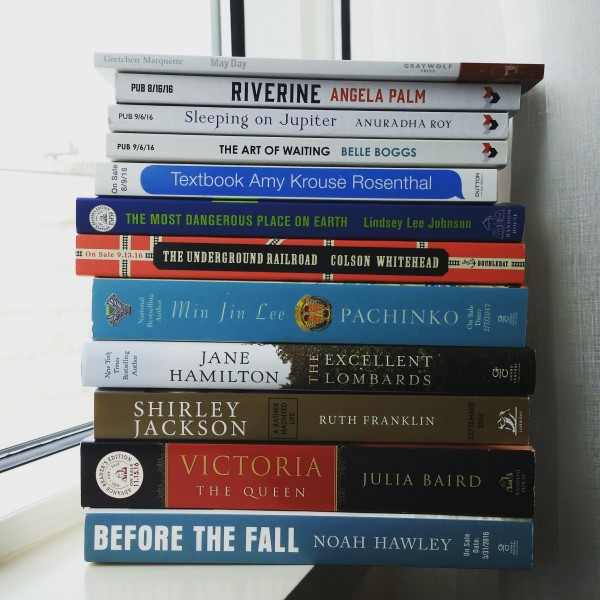 As you can probably tell, one of my stops that day was Graywolf Press, where I was able to pick up two of their fall nonfiction titles — Riverine by Angela Palm (August) and The Art of Waiting by Belle Boggs (September). I also was able to snag a galley of Shirley Jackson by Ruth Franklin (September, Liveright), a much-coveted biography on the show floor. More on these books later.
Finally, my smaller book haul from Friday: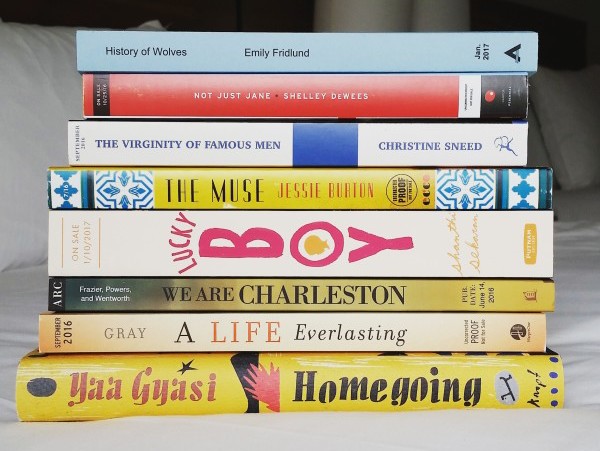 Friday felt a bit more random, in terms of what I ended up bringing home. I was looking for Homegoing by Yaa Gyasi (June, Knopf) and The Virginity of Famous Men by Christine Sneed (September, Bloomsbury), but managed to pick up several more promising titles too.
I'll have more on all the books — and all the fun moments — from the conference in the next few weeks, once work settles down and I can get back into a groove.
Some of the links in this post are affiliate links through Amazon. If you make a purchase through any of those links, I will receive a small commission.