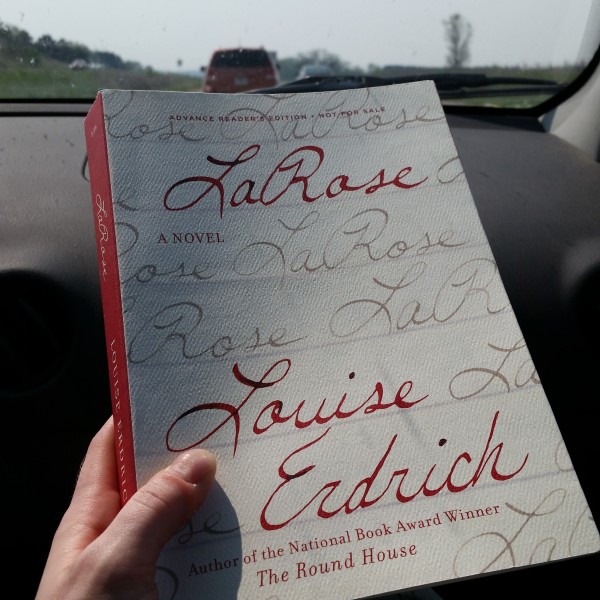 Briefly | Hello, friends! This update is coming to you from the suburbs of Milwaukee. The boyfriend and I came out yesterday to spend a few days with his mom, after which I'll be heading solo to Chicago for Book Expo America. A vacation from real life couldn't have come at a better time.
Reading | It's been a quiet week of reading. Stress in other parts of life seemed to bleed over, and so I struggled to get into any book. My primary read for this weekend has been LaRose by Louise Erdrich, her newest coming out this month from Harper. It's stellar so far. I'm also hoping to get through a re-read of Six of Crows by Leigh Bardugo, in preparation for an interview I have scheduled with her during BEA this week — I'm so freaking excited! (And major thanks to the folks at Book Riot for the opportunity!)
Watching | I really want to start watching Batman: The Animated Series, but I haven't been able to convince the boyfriend it's a good idea.
Blogging | This week I shared an April reading wrap up and quick thoughts on three fun comics. I think this week the blog will be pretty slow, although I'd like to get up some sort of Book Expo preview post with some of the books/authors I'm excited about for the conference. We'll see how it goes.
Hating | I'm glad we're in Milwaukee, but I'm also bummed that I'm not at home today celebrating Mother's Day with my mom and grandmas. I shouldn't complain though, I get a lot of time with my family and this has already been a fun trip.
Loving | My sister and I had a good kvetching session on the phone Friday night. I definitely needed that after the week it's been.
Avoiding | I need to figure out how to navigate the Chicago public transit system… but I'm also kind of lazy and hoping I can just wing it using Google. Tips welcome!
Anticipating | Book Expo America! After missing the conference last year, I'm so looking forward to catching up with all my bookish friends this week.
Celebrating | I almost forgot — Tuesday is my eight-year blogiversary! In all the craziness of work and vacation prep, it totally slipped my mind until just now. Craziness.
Anyway, happy Sunday everyone! What are you reading today?
Some of the links in this post are affiliate links through Amazon. If you make a purchase through any of those links, I will receive a small commission.