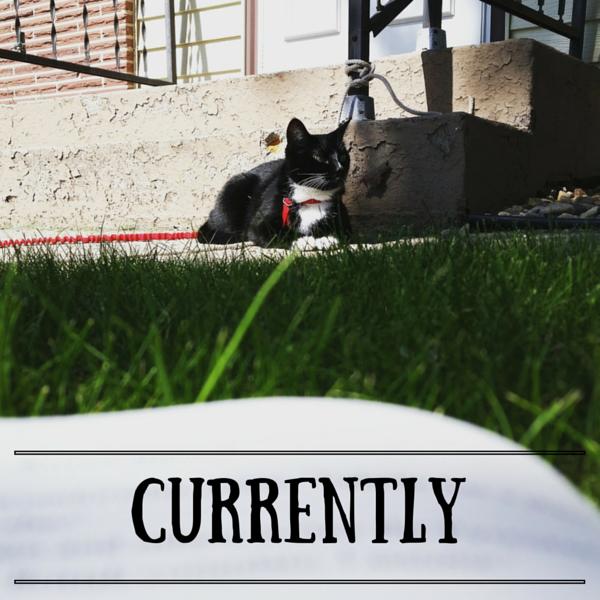 Briefly | After being away for two weekends, I'm really trying to embrace a weekend with absolutely nothing planned. It's been wonderful — lots of time to read, catch up on chores, go to the gym, and spend time with the boyfriend and the cat. I'm feeling really grateful for life right now, even if there are some big picture things happening that are scary and hard.
Reading | I finished reading LaRose by Louise Erdrich last week, and spent most of this week making my way through Homegoing by Yaa Gyasi. Both of them were really incredible. I also had a couple of big library holds come in that I want to get too — The Nightingale by Kristin Hannah and The Nest by Cynthia D'Aprix Sweeney. I also just got a copy of Mary Roach's new book, Grunt, that I need to read in preparation for an interview this week (SO EXCITED!). It's been a good week of reading.
Watching | Captain America: Civil War, twice! The boyfriend and I went with his mom when we were in Milwaukee, then I went again last night to our local theater with a co-worker. It is such a great movie!
Listening | My current audio book is Black Man in a White Coat: A Doctor's Reflections on Race and Medicine by Damon Tweedy. It's really, really good!
Cooking | We got a real grill! Yes, that's right, we've upgraded from a little camp grill to an actual gas grill that you can stand at and use. It's pretty nifty.
Blogging | This week on the blog has been all about Book Expo America — a quick look at the books I brought home and 10 highlights from the trip that weren't about books. I'm hoping to spread out other posts from BEA through the next couple of weeks, mixed in with some other reviews and whatnot.
Promoting | Candace (Beth Fish Reads) put together an excellent selection of nonfiction coming out this month. Be prepared for your TBR pile to explode.
Hating | The only downside to the weekend is that I am fighting allergies or a cold, but I can't tell which one. I'm leaning towards cold — I've never had allergies in my life — but either way it's annoying.
Loving | Sunlight! Waking up when the sun is already out does wonders for my mood and overall energy level.
Avoiding (Sort of) | I am trying to avoid too much election nonsense, but this piece analyzing Donald Trump's Twitter feed over the last eight months or so is fascinating.
Anticipating | If I can get motivated, I'd like to try and get all my BEA books sorted out and put away. It means taking a hard look at my review copies bookshelf, but I think I'm up to the task.
Happy Sunday, everyone! What are you reading today?
Some of the links in this post are affiliate links through Amazon. If you make a purchase through any of those links, I will receive a small commission.