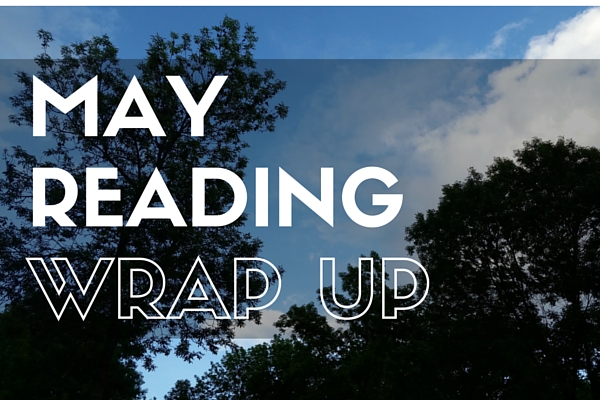 May was a really excellent month in the life events and memories sphere. In the reading sphere, it was a little more laid back, especially compared to April and the Readathon. Between my trip to Milwaukee and Chicago for Book Expo America, then time spent with family over the last weekend, reading has felt limited. But that's ok, life ebbs and flows and you just have to go with it. Here's what I finished in May:
 The Caped Crusade by Glen Weldon (nonfiction, audio book)
LaRose by Louise Erdrich (fiction)
Homegoing by Yaa Gyasi (fiction)
The Nightingale by Kristin Hannah (fiction)
The Sun is Also a Star by Nicola Yoon (YA fiction, egalley)
Grunt by Mary Roach (nonfiction)
Ashley's War by Gayle Tzemach Lemmon (nonfiction)
Again, I feel like it's hard to pick a favorite this month. Homegoing was the first book I read after Book Expo America, and it was just stellar. LaRose was great too — Louise Erdrich is amazing. And I loved Ashley's War, a true story about women who served with special ops in Afghanistan as soldiers and cultural liaisons. It was a heart-breaker. Grunt was also quite good — not my favorite of Mary Roach's books, but really a fun read.
A Look to June
It turns out I'm ahead on my June reading. Both Grunt and Homegoing will be out on June 7, so hopefully reading ahead means I'll actually convince myself to write reviews of them!
I also got some good book mail from Harper Collins that I think will be fun to dive into: The Nordic Theory of Everything by Anu Partanen (June 28), Greetings from Utopia Park by Claire Hoffman (June 7), and Love Wins by Jim Obergefell and Debbie Cenziper. (June 14). I think I have a couple of BEA books that also have publication dates in June, but I can't remember off the top of my head.
I don't have any major plans for June, other than trying to soak up as much of Minnesota's beautiful early summer as I can. Happy reading!
Some of the links in this post are affiliate links through Amazon. If you make a purchase through any of those links, I will receive a small commission.