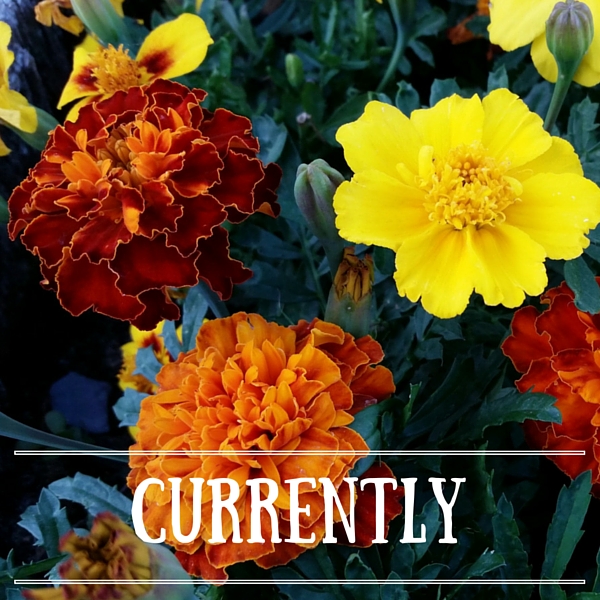 Briefly | We're going to see Hamilton! I managed to snag tickets for my sister, a friend, and I to see the Chicago run of Hamilton for March 11, 2017. Yes, we're planning a theater trip nine months early. No, we're not sorry about it.
Reading | I think I finally hit a reading groove this week. I finished Stiletto by Daniel O'Malley (a follow-up to his excellent debut, The Rook, about a government bureaucracy tasked with saving Great Britain from supernatural threats). It was a delight, if maybe 100 pages too long. I also made good progress in two other titles — Another Day in the Death of America by Gary Younge (Oct. 4 from Nation Books) and Enchanted Islands by Allison Amend. They're both great so far, and I am so glad to be getting over my reading slump!
Watching | After finishing Person of Interest, I needed something that seemed more fun. Enter Grace and Frankie from Netflix, a comedy-drama about two women who come together after they learn their husbands — business partners for 20 years — are in love and want to be together.
Loving | Marigolds! There's a house down the street with two beautiful planters of marigolds right by the sidewalk. They make me smile every time.
Hating | Like many Americans, I was late to paying attention to the vote in England over whether to stay exist European Union. But now that the vote has passed, I'm trying to catch up. I thought this article on voting demographics was particularly telling.
Experimenting | I'm working to build some better lifestyle habits playing around with Habitica, an online role-playing game where you turn to dos and habits into a game where you can level up and earn treasure. It's silly, but I'm having fun so far.
Anticipating | We're headed to the cabin again this weekend! This time it's for a bit Fourth of July celebration my parents throw every year, and since it's a long weekend we'll actually get to be there for longer than just 24 hours. Hooray!
Can't Let It Go | I thought this article from TV critic James Poniewozik on coverage of the House Democrats sit-in over legislation on gun control was great. I love his point about there being no "neutral" way to share the news given the oddities of who controls television access in the House chambers:
All this put C-Span in an unusual position, carrying a news event shot from the perspective of an interested party. But it was news, and another interested party controlled the usual television cameras. There was no party-neutral decision to be made here, but there was a journalistic one, and C-Span made it.
Some of the links in this post are affiliate links through Amazon. If you make a purchase through any of those links, I will receive a small commission.