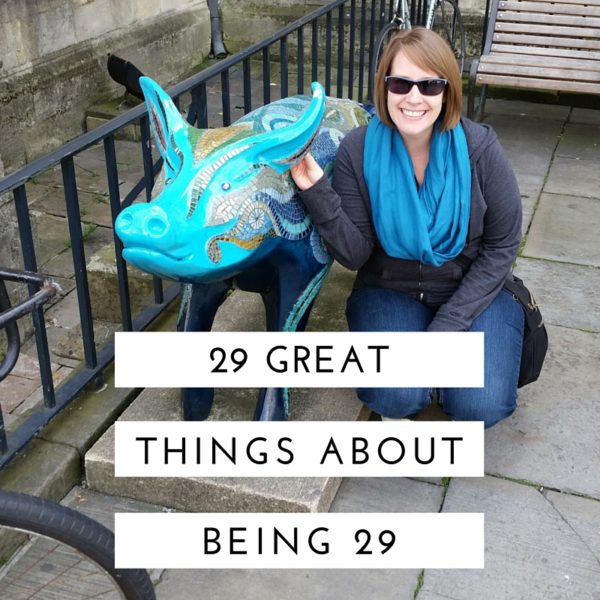 Tomorrow I'm turning 30. To help celebrate, I'm stealing an idea I've seen a few other places online, collecting 29 great things about being 29. In roughly chronological order:
Sculpture Garden/Minneapolis adventures with Lindsay and Patrick – Technically, this happened while I was still 28, but I'm counting it because I count all of July as my birthday month. Seeing friends from when we lived in Madison and getting the chance to adventure in my hometown was a treat. I also got to drink a Rhubarb Streisand, which might be the best cocktail ever.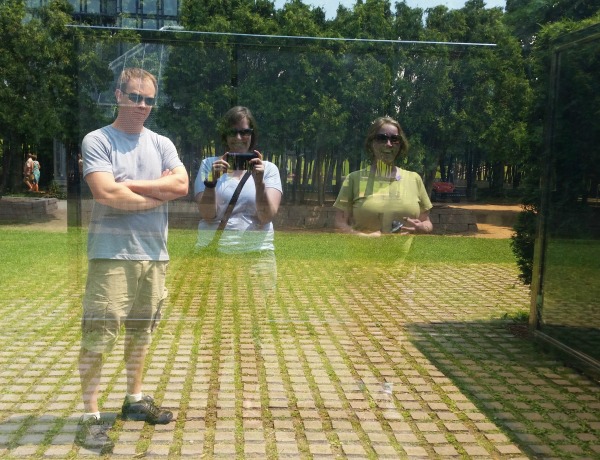 Surprise birthday cake from the boyfriend – Last year for my birthday, we had friends over to grill and hang out. The boyfriend surprised me with a birthday cake, which was delightful!
Day in Dispatch – One of the big stories I worked on this year was about our local dispatch center. I spent a couple shifts hanging out and asking questions, and I think it turned into a pretty neat look at what it takes to be a good dispatcher and some of the challenges that office faces.
Margaritas nights (any and all) – Before a dear friend moved to Wyoming, we were doing regular margarita nights at a local Mexican restaurant. They were awesome. We snuck one in last night and I remembered how much I missed that.
Tea at The Orangery – I could probably every moment of the trip I took with my sister to London/Bath/Athens/Poros on this list, but that'd be boring. So, I decided to try and pull out some of the best ones. Our first "British" excursion was shopping/walking in Notting Hill, followed by high tea at the Orangery, a restaurant at Kensington Palace. It was so incredibly cool.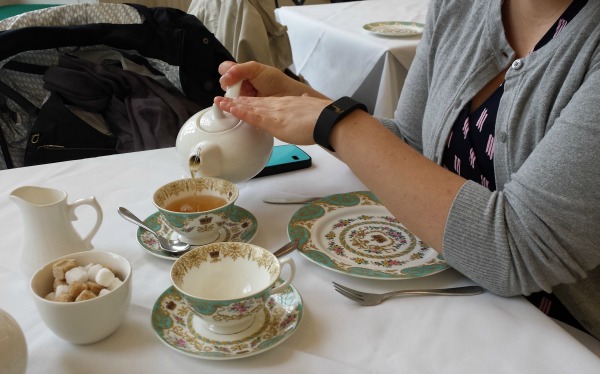 Walking Tower Bridge in the pouring rain – The day we decided to go to the Tower of London was pouring rain. While trying to tour the palace in a downpour wasn't great (just memorable), our walk back to our rental flat across Tower Bridge was fun.
Visiting the studio where they filmed Harry Potter – Pretty much every part of touring the studios where the Harry Potter films were produced was amazing. I haven't geeked out over anything in my life as much as this.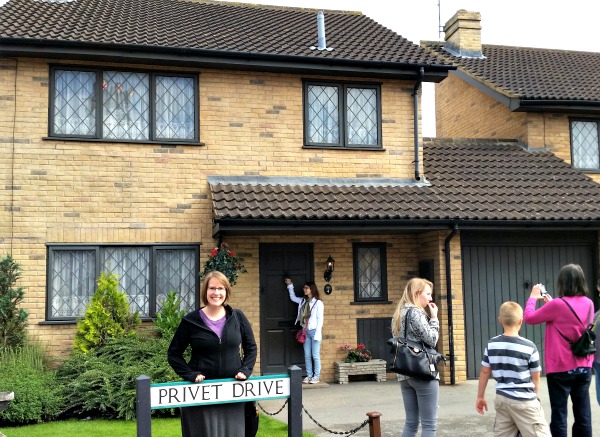 Tour of Buckingham Palace – I did not expect to find a self-guided walking tour of Buckingham Palace to be as fascinating as it was. If you have a chance to do this during the summer when the Queen is gone, I highly recommend it.
Seeing the Acropolis – The actual climb to the Acropolis in Greece was miserable. It was like 100 degrees, humid, and sunny. I was a grump, but I'm glad we did it. And I'm glad to have this picture with my sister.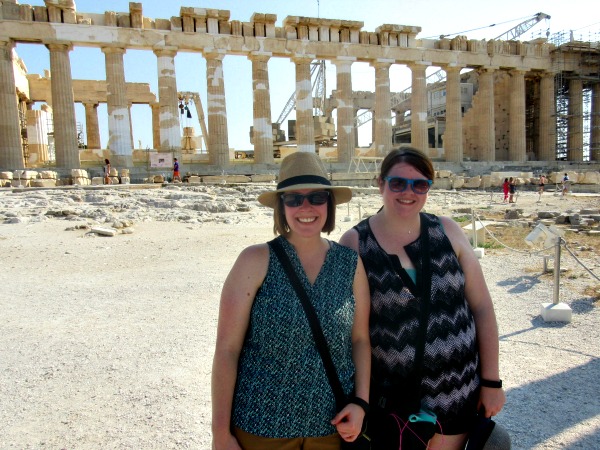 First moment seeing the beach in Poros – Getting from Athens to Poros, an island about an hour by ferry, was an adventure. I'm a nervous traveler in the best of circumstances… and navigating public transportation in Greece is not the best of circumstances. Luckily, my sister is a saint and got us to the hotel we were staying at safely. The moment we walked into our room and saw our view of the Mediterranean, it was totally worth it.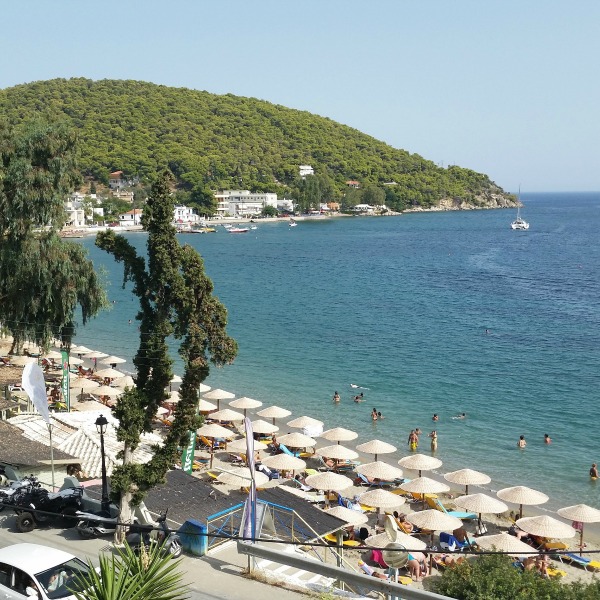 Lowlights – I finally took the plunge and got some professional lowlights put in my hair. Love it.
Egg, bacon, and cheese biscuit at Butter Bakery Cafe – Best breakfast sandwich ever.
Friendsgiving – The boyfriend and I didn't travel for Thanksgiving this year, but got to have a feast of sorts with several local friends. I think Friendsgiving is a pretty spectacular holiday.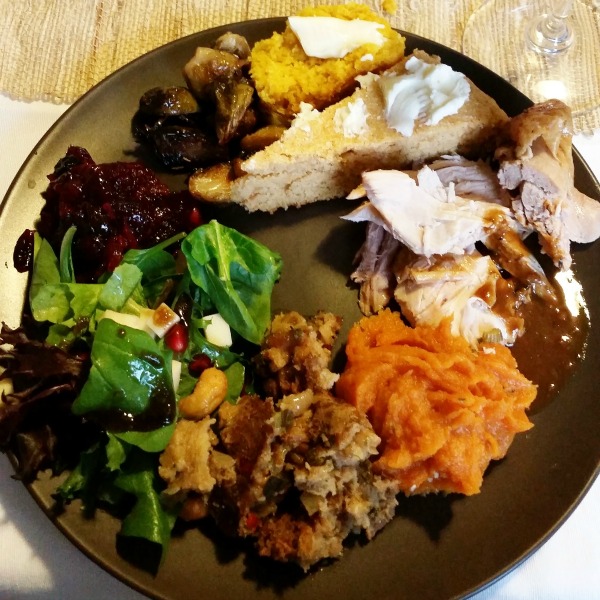 Making a Katniss cowl (or four) – Learning to crochet a Katniss cowl was a big accomplishment!
Hydro Flask water bottle – I've tried a lot of water bottles, but this one truly is the best ever. It keeps drinks cold for SO LONG.
Hamilton – The soundtrack to Lin-Manuel Miranda's Hamilton: An American Musical has been on repeat basically non-stop since last November. I'm obsessed.
Christmas with both of our families – For the second year in a row, the boyfriend's parents came up to Minnesota for Christmas. I was so grateful to have the chance to spend the holidays with everyone we care about, and I'll look back gratefully on this year since it turned out to be the last year we got to spend with the boyfriend's dad.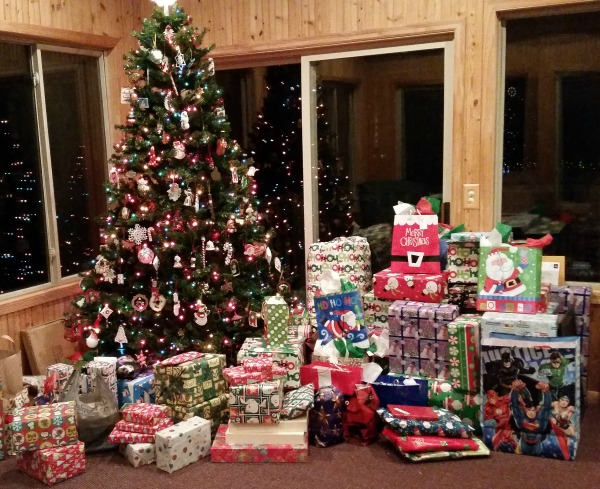 Clover Amour crochet hooks – One of my Christmas presents this year was a set of new crochet hooks. They are beautiful and light, which has really helped my wrists when I craft
Winning first place in the MNA Better Newspaper Contest – Taking first place for a human interest story I did on a breast cancer survivor was such a thrill. It's a big category, so to be recognized for a story I worked hard on felt really good.
Seeing Newsies at the Orpheum – Seeing musicals with my sister is always fun.
Test driving cars with my dad – I bought a new car in February, which was exciting, but the most fun part was going to test drive vehicles with my dad. I'm glad we got to spend that time together.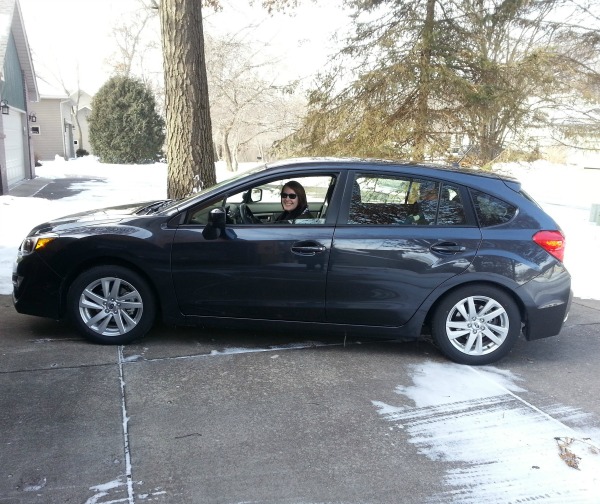 April 2016 Readathon – I love all the Readathons, but I felt like I really nailed the spring Readathon this year. It was so much fun!
Coloring night! – A local arts organization hosted a coloring event called "Cork and Color," where you could color, socialize, and enjoy delicious snacks.  
Book Expo America 2016 – I am so glad I got to get back to BEA this year!
Jane the Virgin – I pretty much got obsessed with this show early in 2016. It's a delight. Other big binge-worthy shows of the year were White Collar, Suits, Person of Interest and several more I can't remember now…
Keen shoes – I am a new devotee to all types of Keen shoes. Rivington CNX Criss-Cross' got me around Europe without a single blister, and a new pair of Sienna MJ Canvas Mary Janes have been my go-to comfy shoes this spring.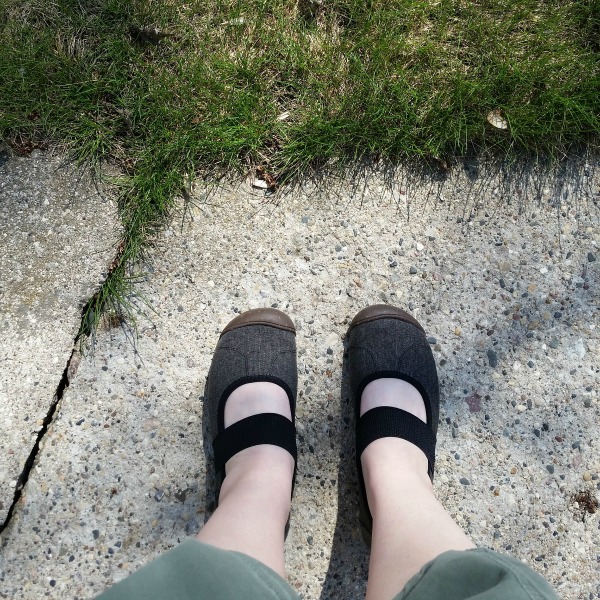 Flannel shirts – This year I've started to embrace wearing flannel. I've bought too many shirts trying to figure out what kinds I like and want to keep wearing.
Open, my one little word for 2016 – When I picked "open" as my word for 2016, I had no idea what a big influence it would have on my year. Having that word in the back of my head has helped me feel more like the best version of myself that I can be – generous, kind, brave and open-hearted. And, it helped bring me to the last thing on my list…
A new job in the Twin Cities! I buried the lead a bit with this one, but oh well. The big change I alluded to in my last post is that I'm starting a new job in August! It's almost identical to what I do now, serving as editor of a community newspaper, but it's in a location closer to our families and part of a newspaper group with some great mentors for me to work with. I'm so sad to be leaving our community, our friends, and my coworkers – every time I think too hard about it I get teary-eyed – but I know this is the right move for us right now.
So there you have it, 29 great things about the year I was 29. For the most part it was a big, exciting year, but other parts of it were heartbreaking and hard. I had globe-trotting adventures, and made myself have difficult conversations, and now life is changing all over again. I haven't quite wrapped my head around turning 30, or really any of the things that are coming up, but I'm sure it'll be another year to remember.