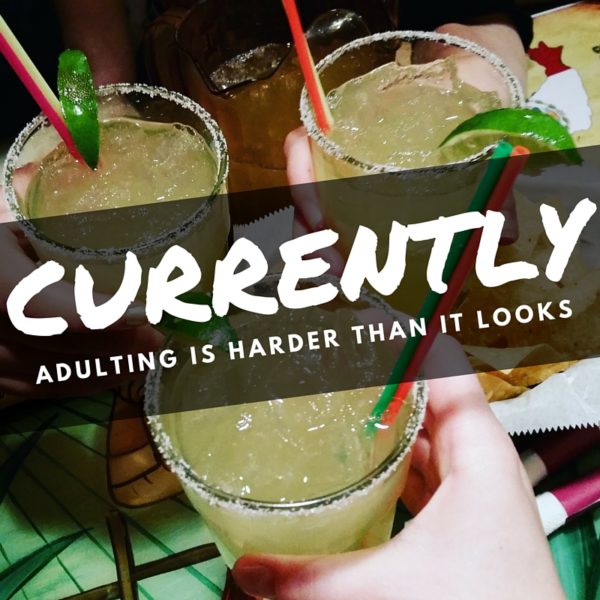 Briefly | It has been a hectic few days! After celebrating my birthday on Friday, the boyfriend and I spent the weekend in the Twin Cities hanging out with friends and apartment searching for our move in August. I'm home from work today — our company gives an extra vacation day during your birthday month — but instead of reading and watching television, I've spent the day filling out rental applications, rescheduling appointments, and trying to deal with water seeping into our basement. Adulting… not always the best.
Reading | Reading continues to be on the slow side, but I'm trying to be zen about it while life is hectic. If I get through a few more items on my to do list today, I'm hoping to get back to Enchanted Islands by Allison Amend or The Gene by Siddhartha Mukherjee, which finally came in at the library.
Watching | I was excited to discover that the CW's Crazy Ex-Girlfriend is on Netflix! I don't love the title, but I do love that characters spontaneously break into song for no reason. Delightful!
Listening | The boyfriend and I got through several episodes of NPR's Invisibilia podcast on our drive this weekend. The episodes on creating new norms and the plasticity of personality were really interesting.
Blogging | In the last couple of weeks I shared my June reading wrap-up, and 29 great things about being 29.
Loving | After a much too long hiatus, I got to go out for margaritas with some girlfriends last week. Margaritas and time with friends are two things I can always use more of.
Hating | Being an adult? Spending my birthday vacation day dealing with a list of mostly annoying tasks isn't my favorite, but at least I have the day off and I'm not trying to squeeze them in around work projects.
Anticipating | In all the other chaos, I almost forgot that I'm going to Portland during the first week of August for a wedding reception. My family decided to turn it into a longer trip, so we'll be there for almost a full week. Bring on your best Portland activity suggestions!
Can't Let It Go | I had a great 30th birthday last Friday. My coworkers made the day special, the boyfriend gave me a gift certificate for a massage, and I got a lot of messages from old and new friends. Your birthday is a good day for feeling loved.
Some of the links in this post are affiliate links through Amazon. If you make a purchase through any of those links, I will receive a small commission.