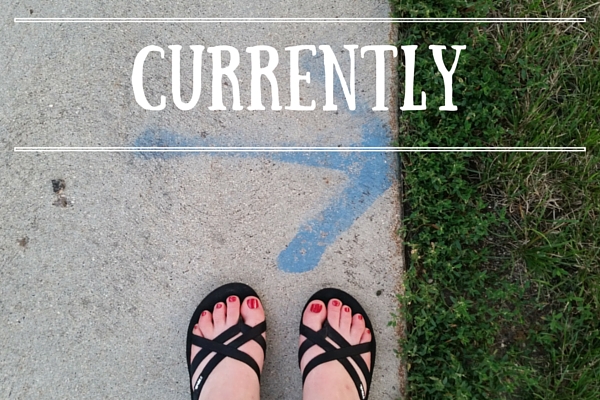 Briefly | This week it felt like all of the big changes coming up finally became real. We settled on my last day at the current job, and I finally got around to posting the news on Facebook. As it turned out, I made "the announcement" almost exactly five years to the day I shared that I was hired for the job I have now. Life is a little weird and coincidental sometimes.
Reading | Even though I didn't officially sign up for the 24 in 48 Readathon, I spent most of Saturday reading. I finished two books I had in progress, The Other Wes Moore by Wes Moore and Sleeping Giants by Sylvian Neuvel, and a book I'd set aside earlier this year, In the Country We Love: My Family Divided by Diane Guerrero and Michelle Burford. They were all great, although I was reading them in kind of a blur so I'm not sure I'll have much to say about them.
Watching | The last time the boyfriend and I made a major move (out of one city and into another), I spent the period when I was packing and emotionally vulnerable binge watching Prison Break. This time around, my network drama of choice is Madam Secretary. It's a refreshing political show in a time when current politics feel out of control.
Blogging | This week I shared mini-reviews of some books about modern womanhood: The Natural Way of Things by Charlotte Wood, You'll Grow Out of It by Jessi Klein, Something New by Lucy Knisley, and Rich and Pretty by Rumaan Alam.
Loving | There were lots of great moments in Something New, but this piece of advice — "We Make Our Own Adulthood" — resonated with me a lot this week.
Anticipating | My breakfast routine is getting boring, so I'm trying overnight oats this week. I'm starting with this basic recipe, but I would love some suggestions for good adjustments or additions.
Can't Let It Go | The folks behind the AP Stylebook are really good at Twitter, but I particularly loved that they decided to respond to this question during the Republican National Convention on Tuesday night:
We now lowercase dumpster, so you could write dumpster fire. #APStyleChat https://t.co/wiWw6Us69K

— AP Stylebook (@APStylebook) 19 July 2016
Some of the links in this post are affiliate links through Amazon. If you make a purchase through any of those links, I will receive a small commission.