As I was skimming back through my most recently-read books, I realized that I've been on a bit of a kick reading books about what it means to be a woman — challenges, contradictions, friendships, expectations, institutions, whatever. It makes sense, really, since so much of the last few months has been wrapped up in thinking about turning 30 and all the changes that are coming up. But still, it's fun to see those themes come up in books that otherwise really don't have much in common.
The Natural Way of Things by Charlotte Wood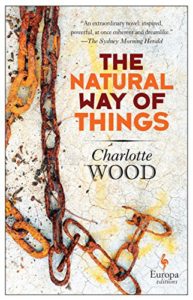 Instead of writing about The Natural Way of Things, I'd like to just to point you to Shannon's review at River City Reading, but that would make me a pretty lazy blogger. So, an attempt: The Natural Way of Things is a dark and twisty sort of novel, one that starts with a dystopia-like premise — a group of women who have all been involved in some type of sex scandal are imprisoned in a compound in the Australian outback. They're forced to work outside each day, guarded by two men ostensibly working for the corporation imprisoning them, all with entirely unknown motives. As the novel progresses, the rules of the compound begin to break down, and each of the women is forced to grapple with their circumstances in a different way. This novel is complex and weird and visceral in a way that I can't even quiet describe — I enjoyed it a ton.
You'll Grow Out of It by Jessi Klein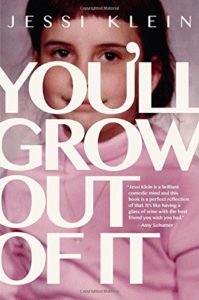 One of my favorite sub-genres is feminist essay collections, especially those about the contradictions facing modern women. When I saw that Jessi Klein, head writer and executive producer of Inside Amy Schumer had just this kind of collection coming out, I was really excited. You'll Grow Out of It covers a lot of familiar ground — challenges of dating, finding a therapist, getting engaged, wedding dresses, early motherhood — but I thought Klein had fresh takes on many of these topics. She also writes about her journey into comedy, and a bit about what it's been like working on her current show. It wasn't my favorite collection of this type, but it was certainly a fun book to read through when my brain wasn't ready for anything more serious.
Something New by Lucy Knisley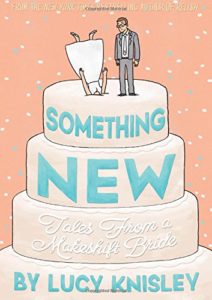 Lucy Knisley is such a delightful comic artist. I love her style, and the way her books have grown — both in topic and in ambition — as she's grown. In Something New, Knisley tells the story of her wedding and how she approached writing a book about how great and how nutty weddings can be. I loved that the book took a broader look at wedding culture and the challenges of making moments that are individually meaningful amidst a broad range of traditions that mean more to some people then others. The whole thing is really charming and thoughtful.
Rich and Pretty by Rumaan Alam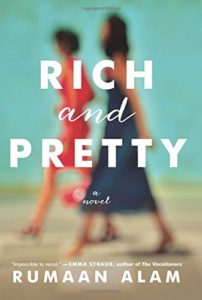 Yep, I totally got sucked into all the big summer buzz about Rich and Pretty. A quick synopsis, because the jacket copy pretty much nails it:
As close as sisters for twenty years, Sarah and Lauren have been together through high school and college, first jobs and first loves, the uncertainties of their twenties and the realities of their thirties. Sarah, the only child of a prominent intellectual and a socialite, works at a charity and is methodically planning her wedding. Lauren — beautiful, independent, and unpredictable — is single and working in publishing, deflecting her parents' worries and questions about her life and future by trying not to think about it herself. Each woman envies — and is horrified by — particular aspects of the other's life, topics of conversation they avoid with masterful linguistic pirouettes.
This book is great, and really spoke to me at this particular moment. I could see myself and many of my current friendships in Sarah and Lauren, and I could really feel the way each one felt torn about how to speak to and interact with the other as their lives diverged. If you're still looking for a buzzy book to dig into this summer, Rich and Pretty would be a great pick.
Some of the links in this post are affiliate links through Amazon. If you make a purchase through any of those links, I will receive a small commission.