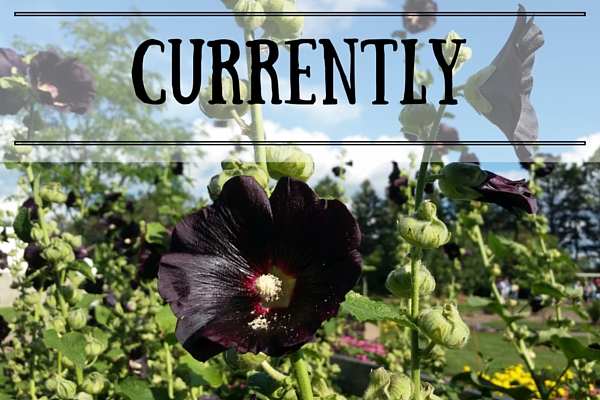 Briefly | It's vacation week! Amidst all of the packing and preparing and planning for a move later this month, my family's six day trip to Portland, Oregon for my cousin's wedding sort of snuck up on me. I think this will be the longest trip I've taken with my entire family since high school, which should be interesting for everyone.
Reading | My reading this week has been pretty sporadic, thanks in part to the late evenings I spent watching the Democratic National Convention. Watching Bill and Hillary Clinton made me curious to understand more about their relationship, so I headed to my local library and picked up For Love of Politics by Sally Bedell Smith, a biography of their years in the White House. Smith wrote a wonderful biography of Queen Elizabeth, and so far this one has been quite interesting too.  
Watching | The boyfriend and I went to see Ghostbusters last night — I thought it was a lot of fun. It wasn't my favorite of the Melissa McCarthy/Kristen Wiig/Paul Fieg comedies, but it was awfully nice to watch an action comedy that didn't objectify or demean women in any way.
Blogging | I am not doing super great on Book Riot's Read Harder Challenge for this year, but I appreciated the recommendations you all left for books to fill in my (many) remaining tasks.
Loving | I've been making basic overnight oats for breakfast for the last week, and I'm pretty much sold on them as a great summer breakfast option. The basic recipe — Greek yogurt, oats, milk, chia seeds, vanilla, and honey — is even better with fruit mixed in. I'd love your best suggestions for other recipes.
Hating | My car got rear ended earlier this month when I was in the Twin Cities, and getting it resolved is taking much longer than it feels like it should. There's no major damage, and no dispute over responsibility, so it could be much worse… I'm just getting impatient.
Anticipating | Vacation! In addition to my cousin's wedding reception, we've got lots of other activities planned. Personally, I am most psyched about a pilgrimage to the Powell's flagship store on Thursday. Awesome!
Some of the links in this post are affiliate links through Amazon. If you make a purchase through any of those links, I will receive a small commission.