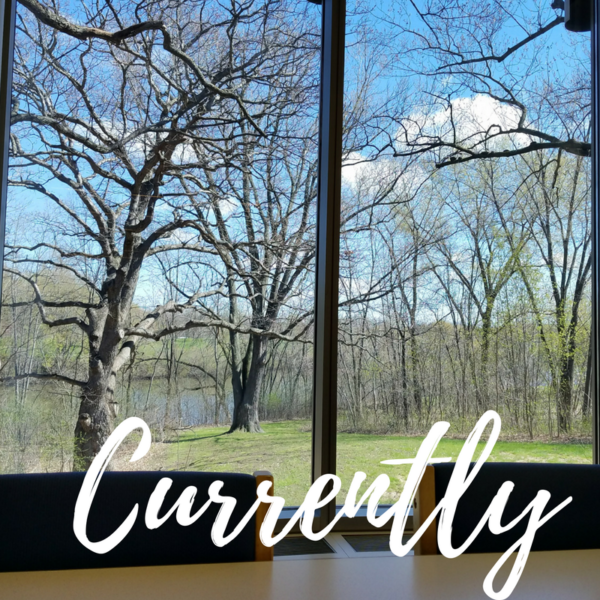 Briefly | Is there anything better than springtime in Minnesota? I honestly don't think so. Even though we've had some extended periods of rain over the last couple of weeks, being able to spend sunny afternoons out walking in the parks near my house or sitting out on the patio with a book has been so rejuvenating. I can almost feel the Vitamin D flooding back into my body (that's not really how that works, is it?).
Reading | I finally finished some books! My favorite was Rest by Alex Soojung-Kim Pang, a look at the importance of productive rest in a healthy life. I bought the book when it first came out in December, but at the time I was in such a frenzied place I couldn't really think about resting. Now, I can.  
I also had a lot of thoughts on Dark Money by Jane Mayer, a look at the a growing network of billionaire Libertarians and their efforts to influence the American political process. Reading about the money behind recent political movements was illuminating, and important for people of all political persuasions to understand better.
I'm also nearly finished with Perfect Little World by Kevin Wilson, the story of a teenage mother invited to raise her son in a communal family as part of an experiment on child rearing. I'm about halfway finished, and I really have no idea where it is going.
Listening | I randomly slipped back into audio books this month, finishing up Hit Makers by Derek Thompson (social science on what it takes to make something popular) and starting Aristotle and Dante Discover the Secrets of the Universe by Benjamin Alire Sáenz (narrated by Lin Manuel Miranda!).
Watching | I'm so excited that Brooklyn 99 is back! That show makes me smile every week. I'm also enjoying the view out out the windows at the library, where I've been trying to go and write a few times a week. 
Loving | My 100 Day Project, #100DaysofBooksByKim on Instagram, has been so much fun! I love trying to find creative ways to photograph books, and the short review format seems to be working well for me. I'm hoping to get a round up from the first couple of weeks here on the blog later this week.
Loving II | Last week I went to Adult Night at the Minnesota Zoo, which was a total delight. I got to see some little piggies, zookeepers feeding a moose, and some Moon Jellyfish. It was so fun!
Anticipating | Vacation! I guess every day of unemployment is vacation, so maybe it'd be better to say "travel!" This weekend I'm heading to Wyoming to visit a friend. We're doing a color run (walk) on Saturday, but otherwise I think we're just going to bum around and drink wine and cuddle with her cats. #winning
So, that's what's going on the last couple of weeks. Happy reading, everyone!