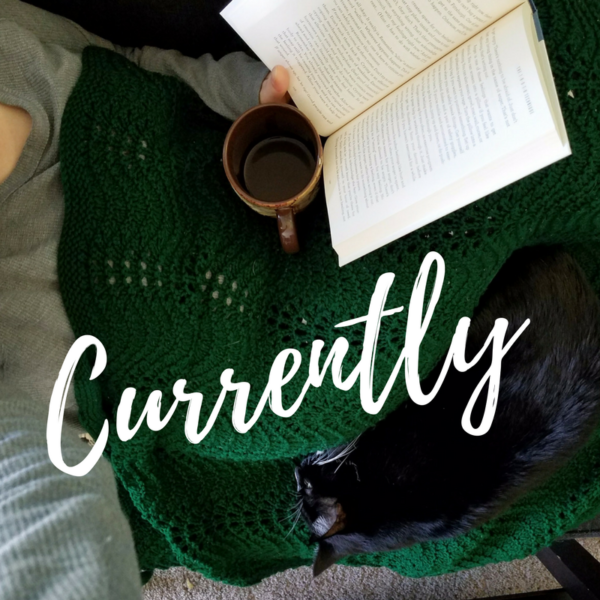 Briefly | My first week of unemployment has been… surprisingly great. I knew having some time off from the regular grind of work was going to feel good, but I don't think I registered how hard I'd been working to hold all my shit together until I didn't have to do it anymore. I've been taking long walks, spending time with friends and family, catching up on television, and, of course, reading. I know this honeymoon period will wear off eventually, but for now I'm feeling really good.
Reading | It feels like I have a lot of books in progress right now… I'm partially through Cork Dork by Bianca Bosker (nonfiction on the world of elite wine snobs), The Mothers by Brit Bennett (fiction about an unplanned pregnancy and the aftermath of that decision), Dark Money by Jane Mayer (nonfiction on the impact of ultra-wealthy conservative spending in politics) and Constructive Wallowing by Tina Gilbertson (self help on the importance of feeling rather than managing bad feelings). I'd like to settle in and finish a couple of those this week.
Listening | I am still on a hardcore podcast kick. My favorite, at the moment, is Harry Potter and the Sacred Text, a chapter-by-chapter re-read of the Harry Potter series as "instructive and inspirational texts" that can teach us about our own lives. It is delightful.
Watching | My biggest unemployment temptation is watching television constantly, which I am actively trying to avoid. I did fly through all eight episodes of Legion, a David Hawley-created series looking at David Haller and the X-Men, which was fun if also not quite as innovative as it pretended to be. Up next is probably Big Little Lies from HBO.
Hating | One thing I am still too lazy to do is cook dinner. I need some simple recipes I can put together without turning our kitchen into a disaster so I stop eating frozen meals multiple times a day… all that sodium can't be good.
Loving | Last week I joined the 100 Day Project, an effort to do something creative every day between April 4 and July 12. I am doing 100 Days of Books over on Instagram with the hashtag #100DaysofBooksByKim. Flexing my writing muscles and getting creative with book photography has been so much fun.
Anticipating | I got invited to join a book club! This particular club meets about once a month to read through the New York Times top 10 books of the previous year (here's the 2016 list). The next three books on the calendar are Dark Money by Jane Mayer, The Underground Railroad by Colson Whitehead, and Evicted by Matthew Desmond. Imagine me making that heart-eye emoji face right now because that's exactly how I feel.
Promoting | I'm continuing to enjoy writing my nonfiction newsletter for Book Riot. At the end of March, I did a big round up of popular nonfiction that's finally out in paperback… a labor of love if there ever was one. You can read the archives of True Story here, and sign up for all of Book Riot's newsletters here.
So, that's my first week of April. I anticipate the second week will be filled with more reading, walking, watching, and cleaning… my parents are getting ready to sell their house and have already made it clear they expect their unemployed daughter to help get things ready to go. Happy reading!