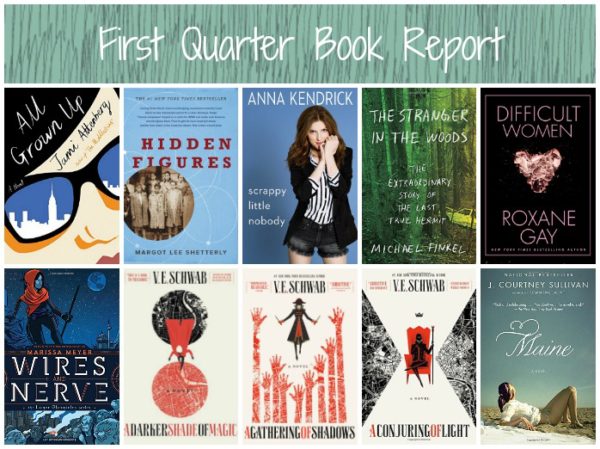 Since this is, allegedly, a book blog, I figured I better get back around to talking about books at some point. My reading pace over the last six months has been positively glacial, which meant monthly reading wrap ups didn't seem to make much sense. But updates once every couple of months or once a quarter? That I think I can do.
Here's what I read between January and March of 2017:
Thanks to V.E. Schwab's excellent Shades of Magic trilogy, my reading so far this year has been pretty heavily skewed towards fantasy/fiction, but I've gotten a little bit of nonfiction in there too. I thought both Hidden Figures and The Stranger in the Woods were great, definitely recommended.
One thing I would like to improve going forward is reading more diversely. I really enjoyed the variety of my reading life in 2015 and early 2016, most of which came from consciously choosing books by people of color. I haven't done that much lately, and my reading has gotten much, much whiter because of it.
A Look Ahead to April, May and June
There is a lot of great nonfiction coming out in the next several months. Books on my radar include:
I will certainly not get to reading all of those, but it's good to have goals, right? I'm also deep into a kick of personal development books, especially those concerned with finding meaning and purpose in life… no surprise there. I could probably do a couple of posts on my new obsession with widow memoirs and self-help on emotional resilience.
What books are you looking forward to over the next few months? What books should I make sure are on my radar?