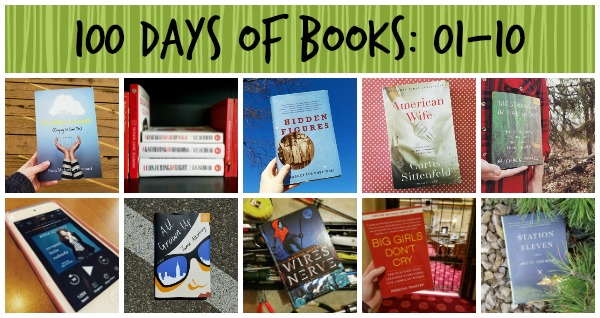 As of today, I'm about 31 days into my 100 Days of Books project. Posting a photo and short review of a book every day is definitely a challenge, but it's been really fun so far. I feel like I'm getting to think more creatively about my photos, and spend some time revisiting books I read awhile ago in a new way. It's hard to believe 30 days are over… and that there are 70 days to go!
I wasn't quite sure how I wanted to document this on the blog, but for this one ended up going with the simplest possible answer — copying the reviews and photos posted to Instagram and just sharing them here. I hope this helps people who aren't on Instagram to enjoy the project too.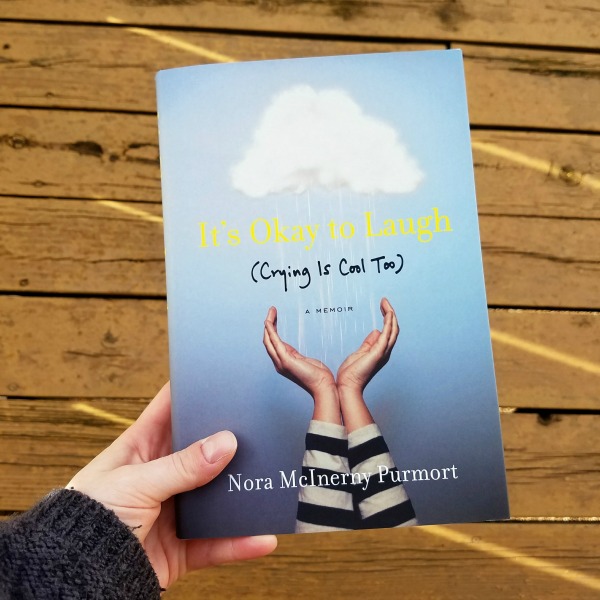 1. It's Ok to Laugh (Crying Is Ok Too) by Nora McInerny Purmort
In 2014, Nora McInerny Purmort lost both her father and her husband to cancer shortly after she miscarried her second baby. It's Ok to Laugh, more a series of essays than a memoir, is the first book I read after Nate died that made profound grief make any sense to me. It captures the way you want to keep your person close through stories, while you also want to push everything that reminds you of them as far away as possible. She shows that grief can be darkly funny, that you need to find people who can see both the laughter and the loss, and who can be there as you try to put back together your wild and precious life. Nora also hosts an amazing podcast, Terrible Thanks for Asking, which I also can't recommend highly enough.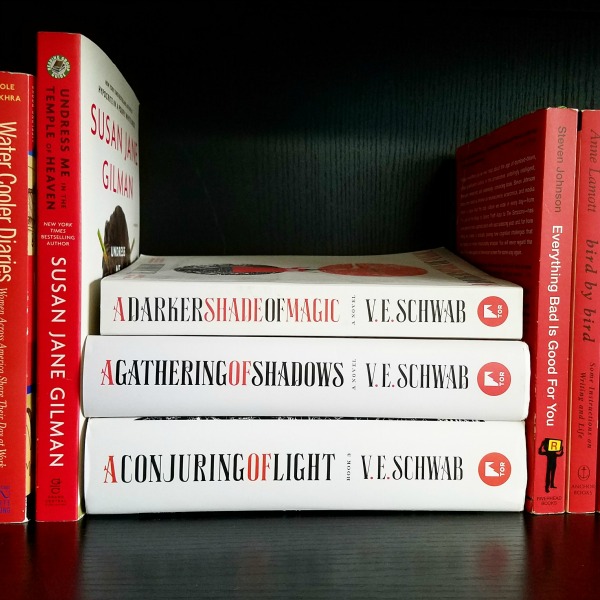 2. A Darker Shade of Magic by V.E. Schwab
As my reading shifted towards nonfiction, I forgot how much I loved epic fantasy stories. I bought A Darker Shade of Magic as a treat to read over New Year's weekend, and was immediately drawn into the rich, layered (haha!) world that Schwab created. The first book introduces Kell, a rare magician who can travel between worlds. In his role serving the royal family of Red London, Kell is an ambassador to the Londons of other worlds, some with magic, some that have been destroyed by magic.The trilogy only gets better as it continues, expanding to include a diverse, complicated array of characters with secrets and relationships that I loved getting to know. If you love fantasy, you will love this series.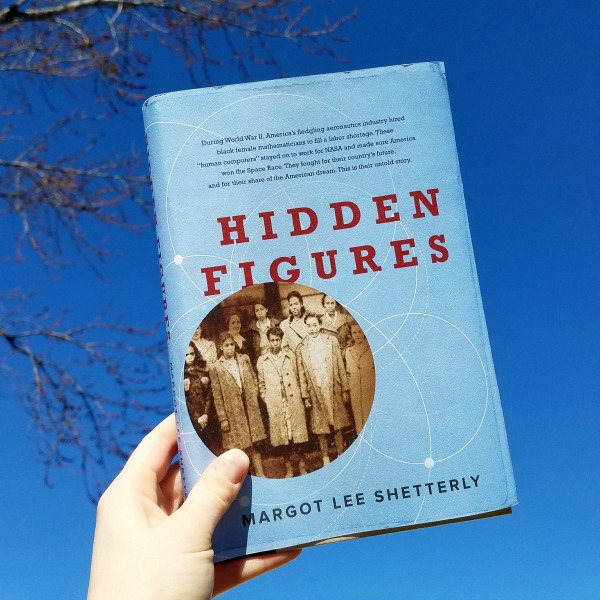 3. Hidden Figures by Margot Lee Shetterly
Hidden Figures is squarely in the realm of nonfiction I love – little-known histories featuring women doing jobs that I can only dream of tackling. The book is much broader than the movie, looking at contributions throughout NASA's history, from the aerodynamic work that improved planes in World War II all the way through sending a man into space. I loved that the book acknowledged the deep racism at work in America at the time, but also explored how individuals, teams and families pushed against it in their own ways (without being sappy or simplistic). It's a great read, especially if you're a reader nervous about jumping into nonfiction.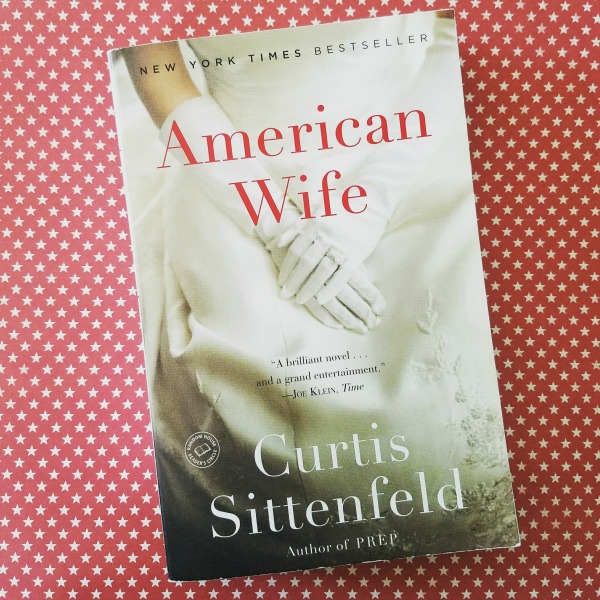 4. American Housewife by Curtis Sittenfeld
When Alice Lindgren falls for the charismatic, charming son of a wealthy Republican family, she has no idea how dramatically this marriage will change her life. American Wife, loosely based on the life of Laura Bush, was an intelligent comfort read with many resonant themes… balancing private beliefs with public persona, reckoning with the cost of ambition, and accepting the compromises we make in service of those we love. I enjoyed this one a lot.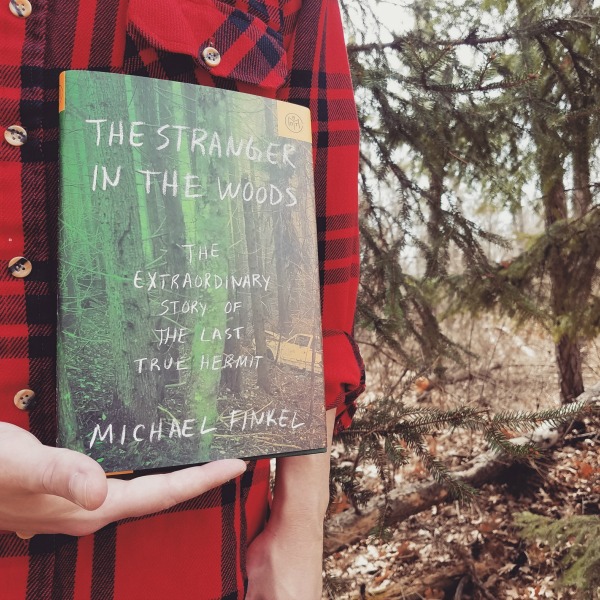 5. The Stranger in the Woods by Michael Finkel
For 27 years, Christopher Knight lived alone in the remote woods of Maine. He stole clothes, books, and other supplies from nearby cabins, avoiding all human contact until he was arrested for stealing food from a local camp. Journalist Michael Finkel connected with Knight while he was in prison, then conducted numerous interviews to piece together Knight's life as a hermit for The Stranger in the Woods. The reporting ethics of this one raised some questions for me, but overall I thought it was an engaging, complicated look at the quest for solitude in a constantly connected world.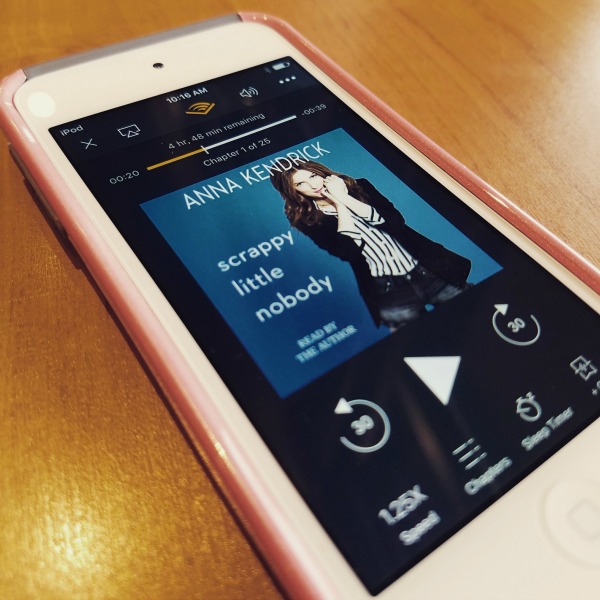 6. Scrappy Little Nobody by Anna Kendrick
For me, essay collections narrated by the author hit a nice sweet spot between podcasts and full-length audio books. They're episodic, so you can jump in and out easily, but also build some narrative momentum as you go because you're developing a relationship with the writer. Listening to Scrappy Little Nobody was like getting to sit down with Anna Kendrick over coffee (or maybe a cocktail) for a casual friend date. There wasn't anything earth-shattering in this collection – why would there be in a conversation like that? – but it was a fun distraction on a long car ride, which is exactly what I wanted.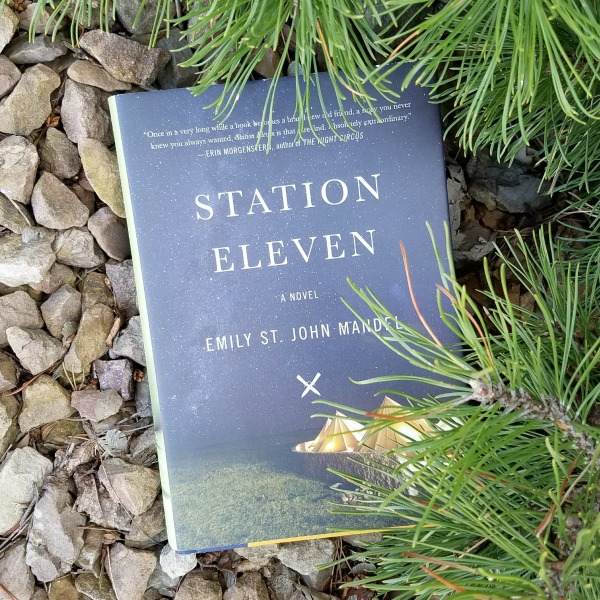 7. Station Eleven by Emily St. John Mandel
I'm struggling to find words that can describe just how much I love Station Eleven. Set 15 years after a terrible flu wipes out civilization, the book follows a troupe of actors who perform Shakespeare for scattered settlements of survivors. Their motto comes from Star Trek – "Because survival is insufficient." The story is full and beautiful and scary, and the writing just left me spellbound. I adore this book so much.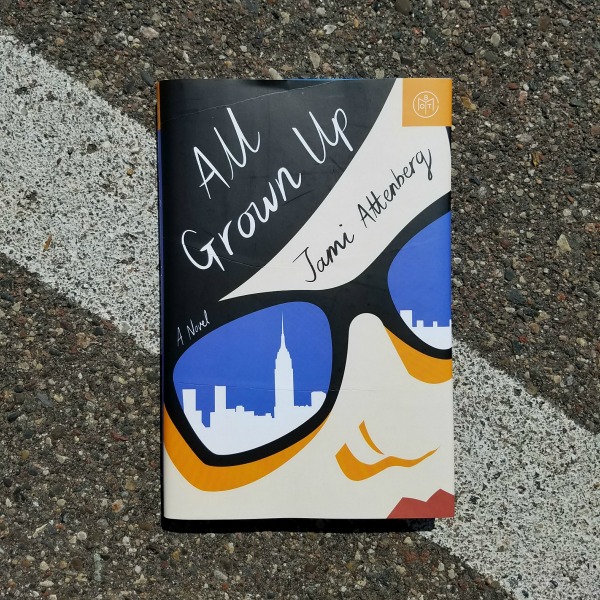 8. All Grown Up by Jami Attenberg
In All Grown Up, Jami Attenberg takes a familiar literary character – single, childless, unapologetic, borderline alcoholic white female – and gives her a unique sense of humor and melancholy. Andrea Bern, nearly 40, lives a life disconnected from other people and the 'benchmarks' of a traditionally successful life. Andrea seems mostly ok with both of these things, which is sometimes to her advantage and sometimes to her detriment. Told as a series of short vignettes, the book flies by with a sense of story and sense of purpose that I really admired.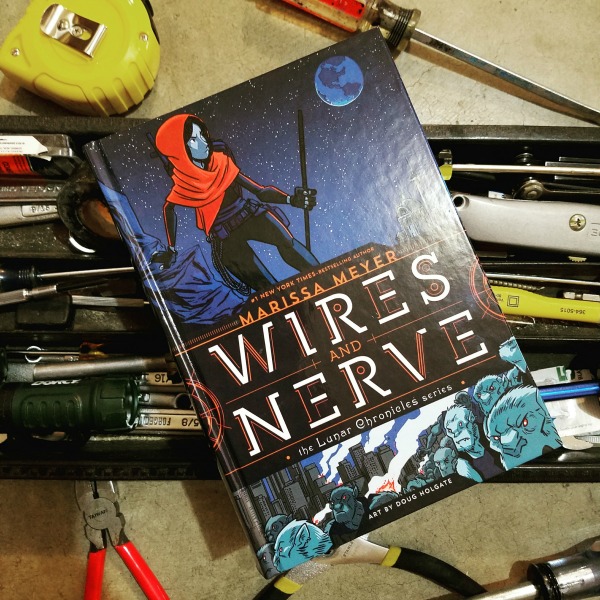 9. Wires and Nerve by Marissa Meyer
Just a quick one today, since I'm spending the day cleaning and moving boxes for my parents. I loved Marissa Meyer's Lunar Chronicles quartet on audio, so was excited when she announced she'd be continuing with a graphic novel. Wires and Nerve follows the events of the quartet with an engaging story, cameos by all the main characters, and stylish illustrations – recommended for fans of the Lunar Chronicles world.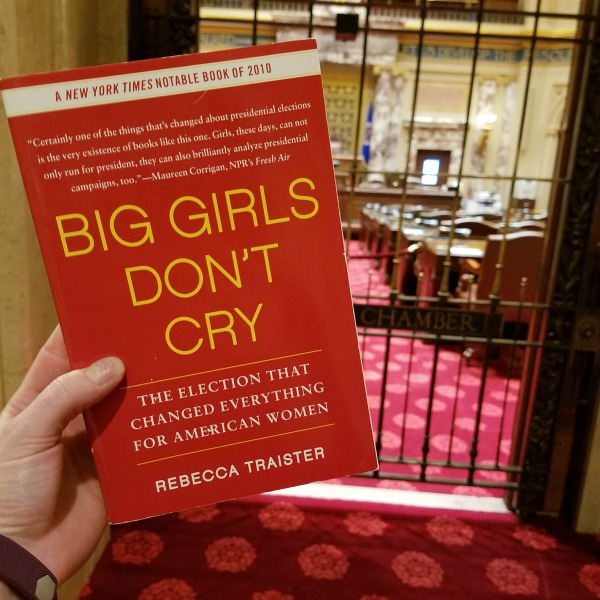 10. Big Girls Don't Cry by Rebecca Traister
I'm digging back a little bit for today's recommendation, Rebecca Traister's first book about women in politics. Published in 2010, Big Girls Don't Cry looks back to a positively gentile period in American politics, the 2008 presidential election, and what it meant for Hillary Clinton to nearly earn the Democratic nomination. I'm not sure if this book will feel dated now – perhaps suggesting the more recent All the Single Ladies would be better – but I thought it was excellent when I read it around 2011. Traister is a smart, engaging writer able to effectively balance her reporting, her analysis, and her own story as a woman covering this historic race. Skimming through the book today, it's both funny and sad to see how our political discourse has changed… as well as how it's stayed the same.