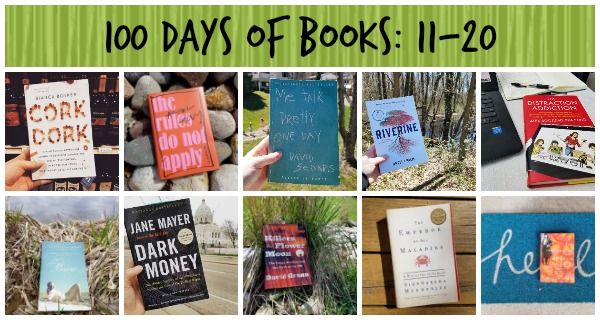 Books, books and more books! My 100 Days of Books project is still in full swing over on Instagram. I'm approaching the halfway mark – Day 50 is next Tuesday! – but I'm heading into what I anticipate is going to be the most difficult stretch.
I have plans to be traveling for a good chunk of the next three weeks, visiting friends, heading up to our family's cabin, and going to New York for BookExpo. I've tried to work ahead on the project, taking photos at home and writing up some quick reviews for days when it's too hectic, but I'm not sure how it's all going to play out. However, that's my problem, not yours – let's get to the reviews! (And check back on Days 1 through 10 from a couple weeks ago).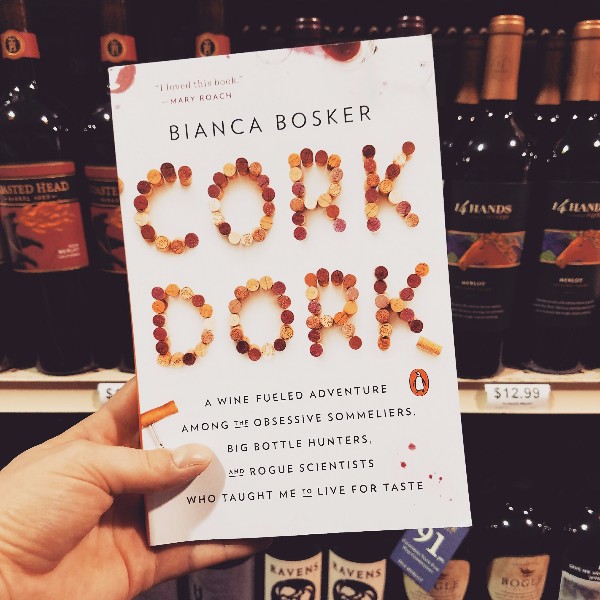 11. Cork Dork by Bianca Bosker
If you've ever pondered over the elaborate, almost comical descriptions of wine on a tasting menu, or wondered if there's a difference between $20 and $200 bottles of pinot noir, this might be the book for you. Journalist Bianca Bosker quit her job as a technology reporter to see if should could become a wine expert and pass the Court of Master Sommeliers' Certified Sommelier Exam. Channeling Mary Roach's blend of personality and reporting, Bosker really dives in, joining underground tasting groups with elite sommeliers, meeting with olfactory scientists, and shadowing some of the rising stars in the wine industry. Cork Dork was a fun, educational read about wine, and the life lessons that those who are obsessed with taste can help teach the rest of us.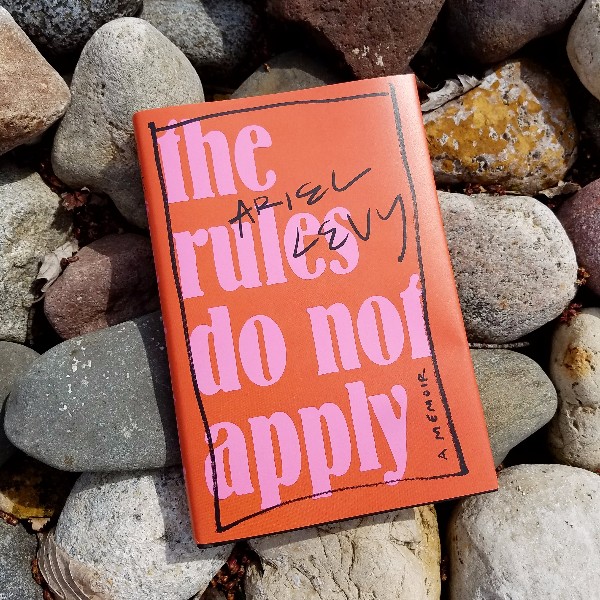 12. The Rules Do Not Apply by Ariel Levy
In 2012, when Ariel Levy left for Mongolia on a reporting trip "she was pregnant, married, financially secure, and successful on her own terms. A month later, none of that was true." The Rules Do Not Apply is a beautifully honest look at a life built in total freedom and what happens to that life in the face of devastating loss. This book offered so much illumination for my own circumstances – both how to survive and how to live again – that I can't really think of it objectively. But I do think others who are struggling with their own sense of loss or overwhelm at the world will find something in this book.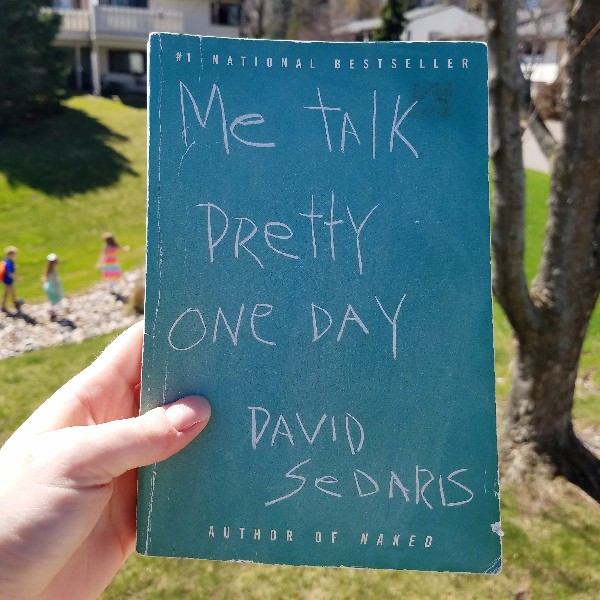 13. Me Talk Pretty One Day by David Sedaris
Happy Easter! This 2000 essay collection contains my favorite David Sedaris essay, "Jesus Shaves." While taking a beginning French language class, Sedaris has to explain Easter – from the Resurrection to a big candy-delivering bunny – to a Moroccan classmate. As one might expect, it does not go well. I love the humor and the heart in that piece especially, but also in most of his other writing. He's especially great on audio if you have that option. And with that, I'm off to stuff my face with ham.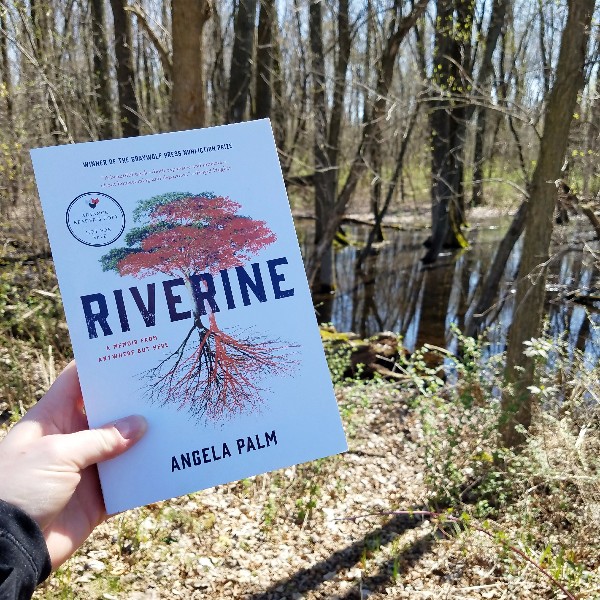 14. Riverine by Angela Palm
I love the nonfiction that comes out of Graywolf Press, a nonprofit publisher here in Minnesota. Riverine is a beautiful memoir of growing up and coming to terms with the place we are from and the people we sometimes leave behind. For Angela Palm, the place was the floodplain of the Kankakee River in rural Indiana, and the person was her neighbor, Corey, now serving a life sentence for murder. The book is another look a rural poverty, but it avoids the traps of that topic by focusing so closely to this specific story and place. I'll end this with just one stellar sentence, the end of the opening chapter: "The girl, our girl, makes it out of the riverbed, but she carries traces of brown water in her lungs and sediment in her pockets so she knows the river is still there, despite all her moving on."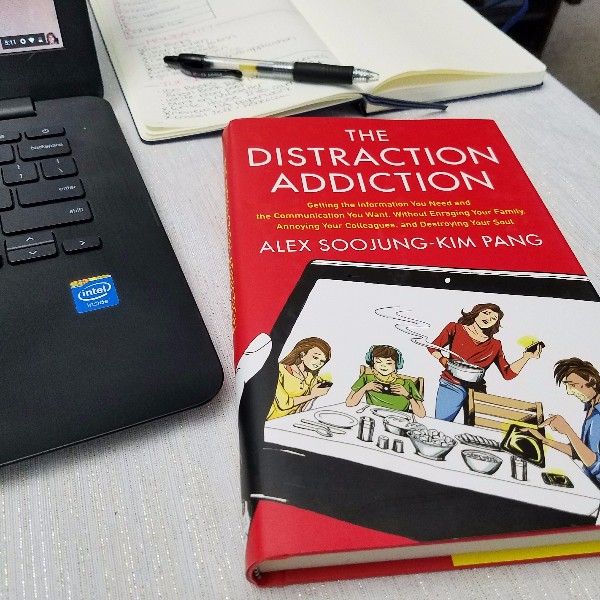 15. The Distraction Addiction by Alex Soojung-Kim Pang
The Distraction Addiction starts with a good question: "Can we stay connected without diminishing our intelligence, attention spans, and ability to really live?" I like this approach because it addresses both the positive (more connections) and the negative (more distractions) ways that technology impacts our lives. Unlike many books about technology and the mind, Alex Soojung-Kim Pang doesn't suggest we should get rid of our phones or go off the grid. Instead, he advocates for a more mindful approach where we make deliberate choices about how to engage with our devices and the world. This is one of my favorite books on the subject that I'm due to re-read soon.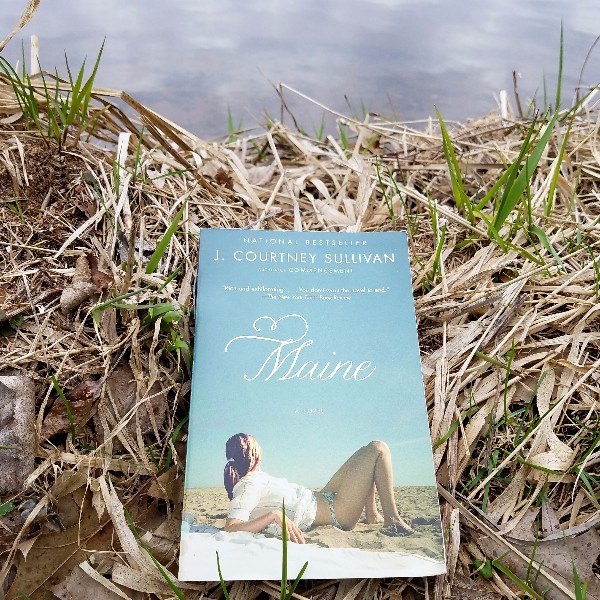 16. Maine by J. Courtney Sullivan
Every summer, the Kelleher clan leaves the city and heads to their family's beach house in Maine. Told in alternating perspectives across three generations, Maine is the story of one summer and the entire history of a family centered around a place that means something different to each of them. Although I thought the pacing of this one was a little slow, I loved getting in the heads of such different women. J. Courtney Sullivan has a witty sense of humor that comes out sparingly but effectively through the novel. I think this one would be a great summer read, especially when you just need to get away from your own family.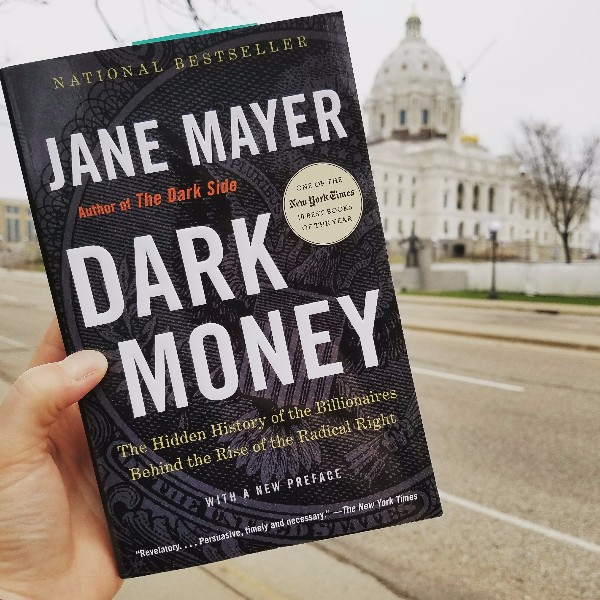 17. Dark Money by Jane Mayer
I haven't been in the headspace for serious nonfiction for awhile, so I'm glad I had the peer pressure of a new book club to help me finish Dark Money. Subtitled "The Hidden History of the Billionaires Behind the Rise of the Radical Right," the book is an exhaustively reported look at a small number of big money libertarians and their political influence through a vast number of institutions. Although Mayer focuses specifically on big money Republican donors, it's clear that their interests are well outside those of average GOP voters – readers of any political persuasion concerned about the overwhelming influence of money in politics will find this book of interest. It has certainly given me a lot to think about.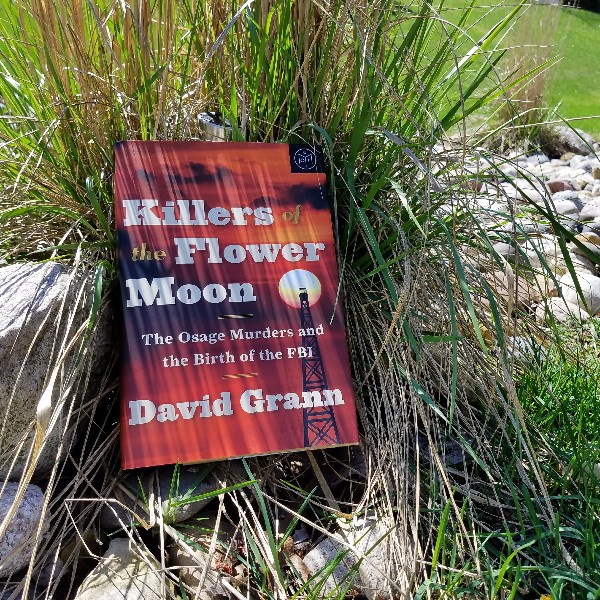 18. Killers of the Flower Moon by David Grann
Killers of the Flower Moon is the kind of narrative nonfiction that I love but haven't been reading enough of lately. David Grann recounts a series of suspicious deaths of members of the Osage Indian nation in the early 1920s. As the murders in the 'Reign of Terror' grew to more than 20 people, the FBI (still a young agency) was called in to try and solve the case. The book follows this real life mystery, full of conspiracies and secrets and betrayals, while also exploring how the country's disregard for American Indians made it possible for the murderers to operate for so long. This book is impeccably researched, and written in a way that kept me turning the pages very late into the evening. Highly recommended.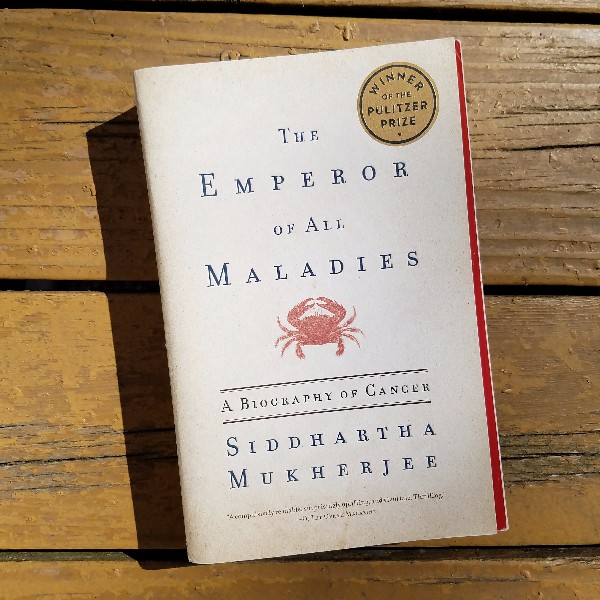 19. The Emperor of All Maladies by Siddhartha Mukherjee
In honor of friends across the country who are spending the day marching for science, I decided to reach for one of my favorite example of science writing. Siddhartha Mukherjee, a physician and scientist, brings a sense of warmth and personality to what could be a difficult subject, a history of the diagnosis and treatment of cancer. He makes complex science understandable, and shows the human side of scientific research. The Emperor of All Maladies is beautifully written, emotionally rich, and full of facts you'll be itching to share with someone else.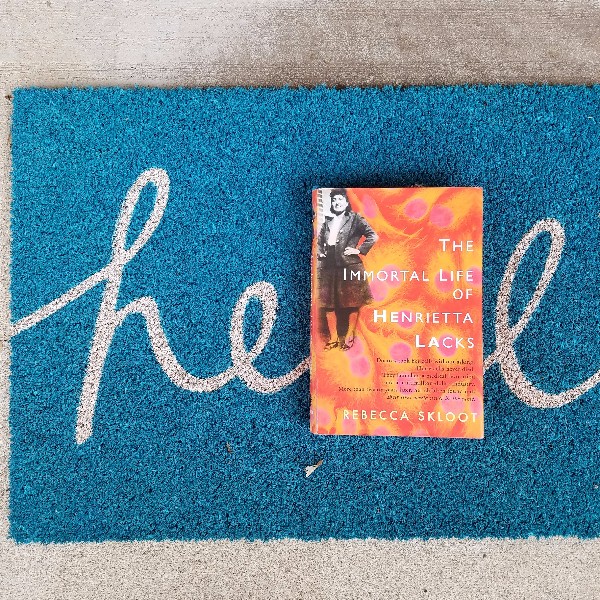 20. The Immortal Life of Henrietta Lacks by Rebecca Skloot
Yesterday, HBO premiered a film version of The Immortal Life of Henrietta Lacks, a truly excellent piece of narrative science writing. This book is one of my go-to recommendations for people who say they just aren't interested in nonfiction because it is just so good. In 1951, Henrietta Lacks, an African American woman from Baltimore, was diagnosed with cervical cancer. Without her consent, cells from her cancerous tumor were biopsied and cultured, creating the HeLa cell line. HeLa cells, which have continued to reproduce continually, are known as an "immortalized cell line," and have been part of many of the most significant scientific breakthroughs of the last 60 years. Based on extensive research and interviews with the Lacks family, this 2010 book is a masterful exploration of the intersections of medicine, class and race in the United States.