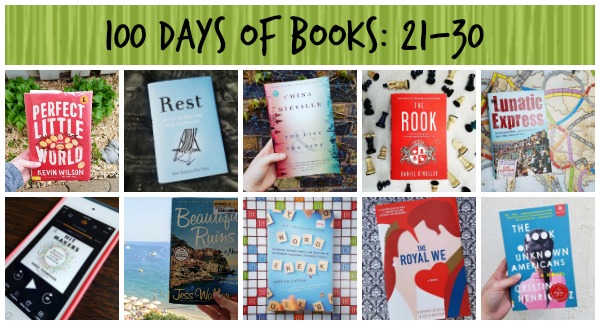 In real time, I've officially hit the halfway mark of my 100 Days of Books project over on Instagram! Fifty photos! Fifty little reviews! And fifty more to go before this wraps up on July 12.
I'm still having a lot of fun with the project, although the next couple of weeks are definitely going to be a challenge. It's been fun to look over old blog posts and reviews to spark memories of books I read several years ago, and think about which books have stayed with me over that time. I just can't think too hard about the fact that I have 50 more books to share, that seems overwhelming. But, one day and one book at a time.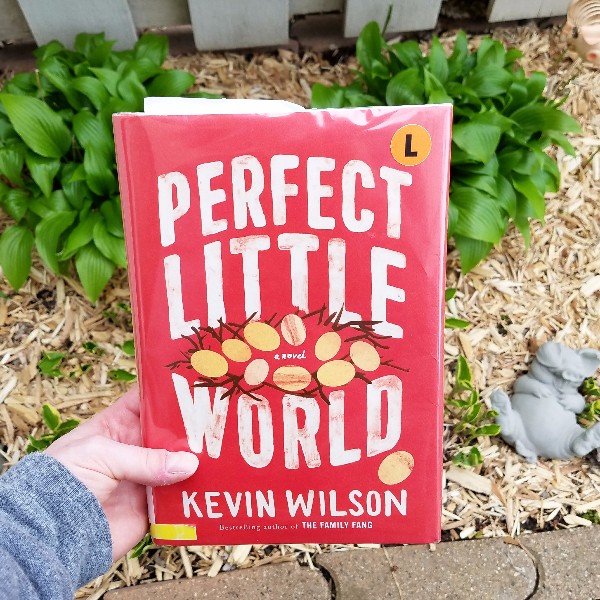 21. Perfect Little World by Kevin Wilson
I can't remember why I put Perfect Little World on my library hold list, but when it came in I couldn't wait to read it. At 18, Isabel Poole is a high school graduate, pregnant with her art teacher's baby, and getting ready to face the world alone. Dr. Preston Grind invites her to be part of The Infinite Family Project, a study to look at what would happen when ten children are raised collectively for a decade without initially knowing who their biological parents are. I loved the characters in this story, and I loved that I never really knew where the plot was going or where it might end up. Izzy's experience resonated with me in some significant ways, and I found myself rooting for her and the other members of the project as I was swept along with the story.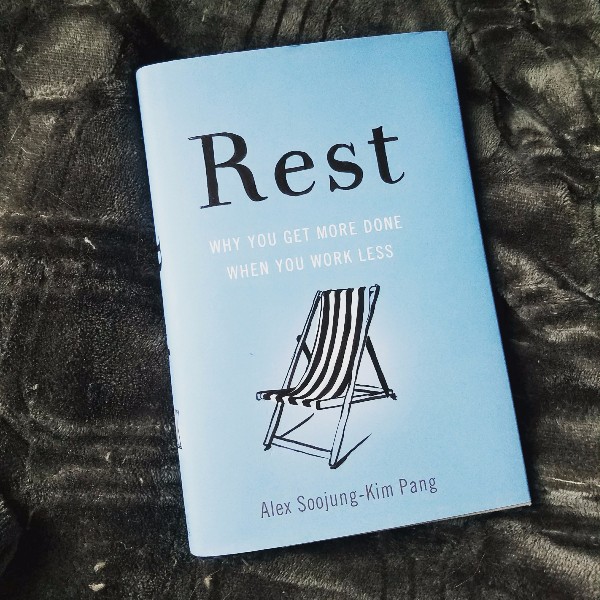 22. Rest by Alex Soojung-Kim Pang
It seems appropriate to read and think about a book on the importance of rest during my sabbatical (unemployment) period. In Rest, Alex Soojung-Kim Pang argues that people, especially creative workers, need effective rest in order to be effective at work: "You have to resist the lure of busyness, make time for rest, take it seriously, and protect it from a world that is intent on stealing it." Pang looks at habits that can help stimulate creativity – shorter work hours, morning routines, walks, naps, focused stopping periods, and sleep – as well as ways to sustain creativity through recovery, exercise, play and sabbaticals. While his suggestions make the most sense for people with flexible work schedules, I thought it was an interesting exploration of how important it is to carve out time for rejuvenation even in hectic periods of life.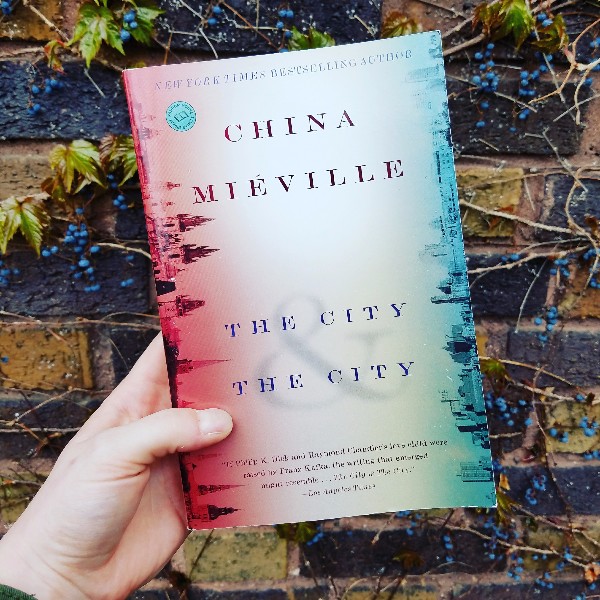 23. The City and the City by China Miéville
The cities of Beszel and Ul Qoma exist in the same physical space, but have completely different social and political lives. Citizens in one city must "unsee" and "unhear" citizens of the other or face dire consequences. When a young woman from one city is found murdered in the other, a police inspector named Tyador Borlu must solve a crime connected to a world of nationalist intrigue and political mythology. I loved the way China Miéville used the familiar narrative of a crime procedural to help ground readers within a completely fantastical premise, similar to how Inception used the plot of a heist to give viewers a foothold into that universe. I love this book, and need to read more from Miéville, ASAP.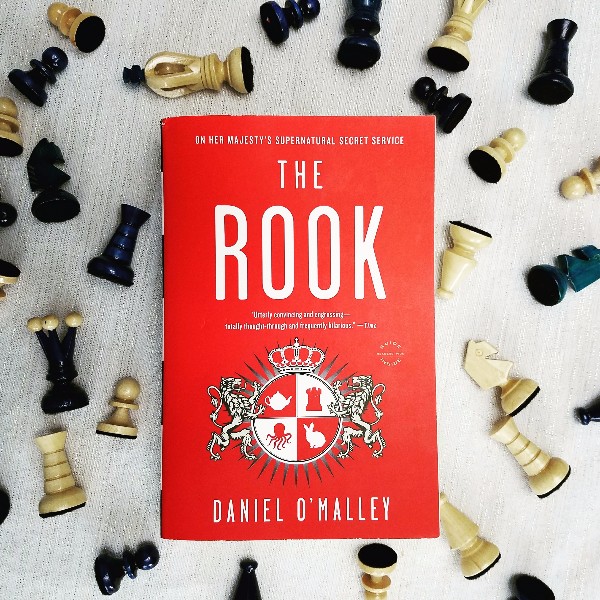 24. The Rook by Daniel O'Malley
I feel like I rave about The Rook all the time, but I haven't posted about it for this project yet. So, The Rook is amazing! Myfanwy Thomas wakes up in a field with no memory of who she is, just a letter with instructions she left for herself before her memory was erased. Myfanwy is a leader in a secret organization, the Checquy, charged with protecting the world from supernatural threats. But the organization is under attack, and Myfanwy needs to try and figure out what is happening. The best way I can describe this book is Ghostbusters meets James Bond meets Memento, if James Bond were a lady spy who is also a kickass administrative genius. It is just so much fun.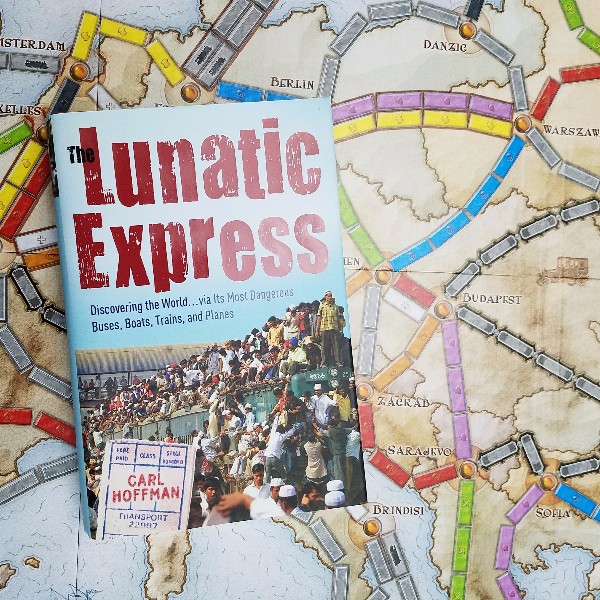 25. The Lunatic Express by Carl Hoffman
On a day when I am traveling, it seemed appropriate to highlight The Lunatic Express. In the book, journalist Carl Hoffman travels across the world taking the most dangerous conveyances he can find to see what it's like to travel outside the developed world. The book could have been a journalistic stunt, but I thought Hoffman recognized his privilege and made an effort to show how dangerous buses, boats, trains, and planes affect the people who use them because they don't have another choice. There's something terrifying and appealing about Hoffman's journey, and that combination creates a book about traveling to find adventure and about traveling to find yourself.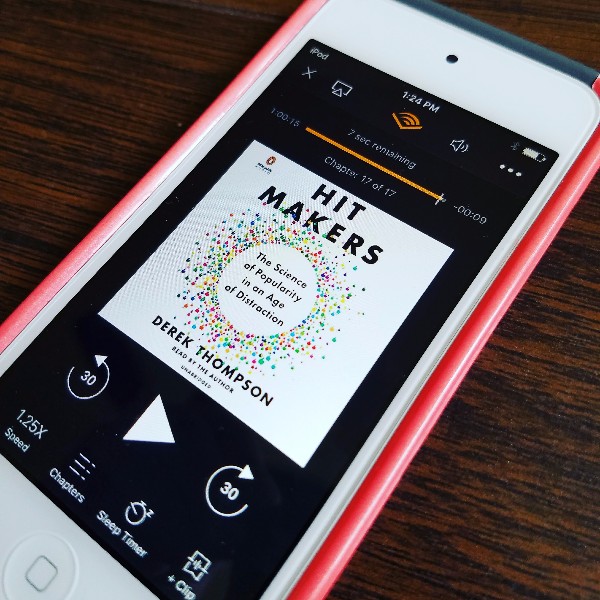 26. Hit Makers by Derek Thompson
What does it take for something – a work of art, a song, a video, a book – become popular? In Hit Makers, journalist Derek Thompson tries to answer this question, using a mix of popular science research and historical examples. He argues that nothing really "goes viral," but instead follows a relatively predictable path based on audience exposure and surprise/familiarity. I appreciated the way he connected artistry to industry and showed how they affect one another. It was a really interesting listen.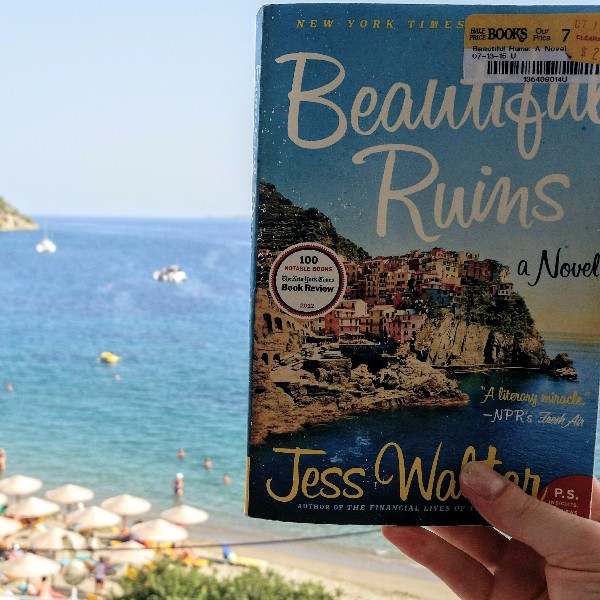 27. Beautiful Ruins by Jess Walters
I'm cheating a bit with today's post because I am traveling and didn't plan very well. I read Beautiful Ruins on a trip to Europe with my sister in 2015, and took this photo in Greece. This is what I wrote about it at the time: "Beautiful Ruins was the first book I actually finished on the trip and wow, was it basically perfect for vacation reading – readable prose, distinctive characters, and enough mystery to keep the pages turning amidst the distractions of travel. There's some comedy in the book – especially the critique of Hollywood culture – but also a ton of heart. I totally loved it and I hope Jess Walters has more like this that I can read."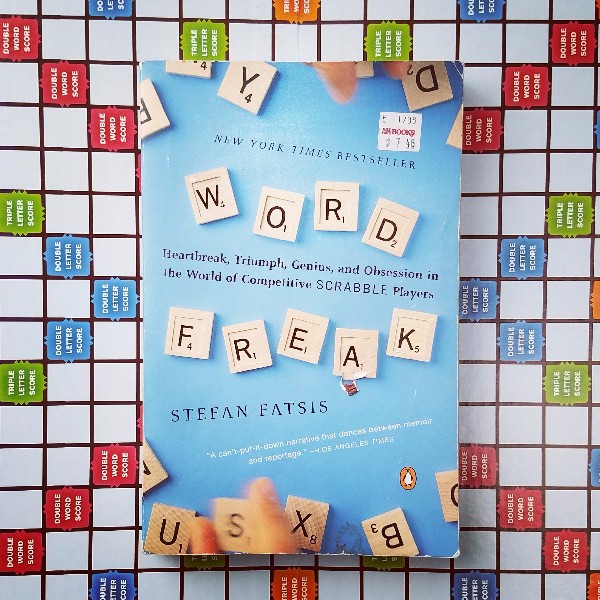 28. Word Freak by Stefan Fatsis
Today's book is a little bit of a throwback, Stefan Fatsis' 2001 book Word Freak. Subtitled "Heartbreak, Triumph, Genius, and Obsession in the World of Competitive Scrabble Players," the book is a look at the people who make a living playing Scrabble and a peek into the history of Scrabble itself. Fatsis follows his own journey becoming a competitive Scrabble player, which was really fun to read about. At it's best, Word Freak is a book about being passionate — about playing a game, achieving a goal, inventing something new, or just living life doing what makes you feel complete. It's quirky and weird, but in the end who has passions that aren't a little bit strange?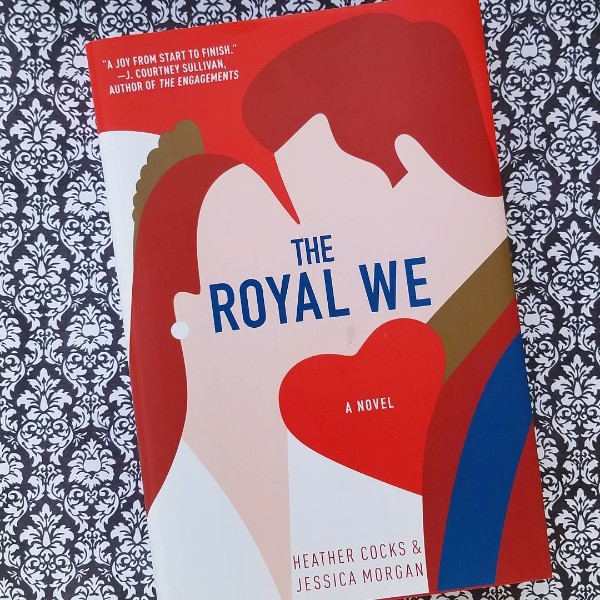 29. The Royal We by Heather Cocks and Jessica Morgan
I am not-so-secretly obsessed with the British royal family, and although I usually focus on nonfiction (biographies, contemporary reporting), I read The Royal We a few summers ago and really loved it. The Royal We is the story of American Rebecca "Bex" Porter, who meets and falls in love with Prince Nicholas, future king of England, while they're students at Oxford. The book follows their relationship over a decade as they struggle with how to be "Nick and Bex" while also living up to the expectations the monarchy has for "Nicholas and Rebecca." I loved that the book wasn't focused on will-they-or-won't-they and instead tried to explore more complicated questions about public and private lives and what it takes to build a sustainable relationship. Yes, the book is basically William and Kate fan fiction, but it was clearly well-researched and written from a place of intelligent curiosity. I had a lot of fun reading it.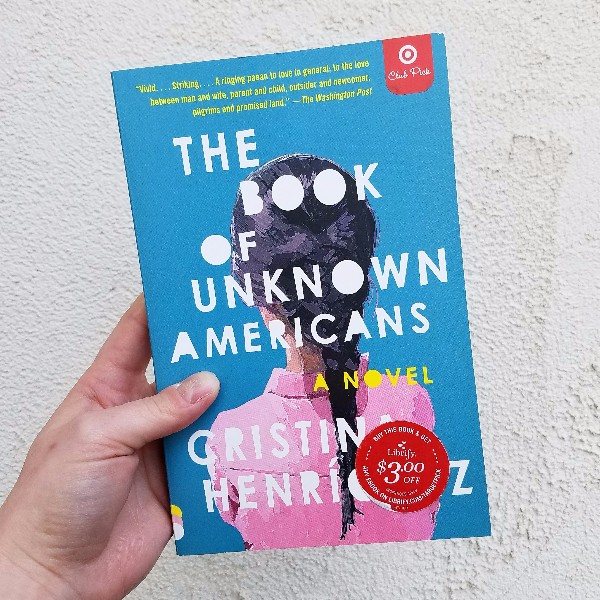 30. The Book of Unknown Americans by Cristina Henríquez
After their daughter, Maribel, is injured in an accident, Arturo and Alma Rivera come to the United States hoping to secure a better future for her. In their new home, a run down apartment building in Delaware, Maribel meets her neighbor, Mayor Toro, and the two embark on a relationship that affects both of their families. This story is punctuated by asides from the other Latin American neighbors in the building, sharing how they came to be in the United States. I read The Book of Unknown Americans in a blur last spring, so I can't remember many specifics, just the feeling of joy and sadness it left me with when I closed the last page.
And that's a wrap for this installment. You can check out Days 1 through 10 and Days 11 through 20 on the blog, or follow me on Instagram for real-time updates. Cheers!