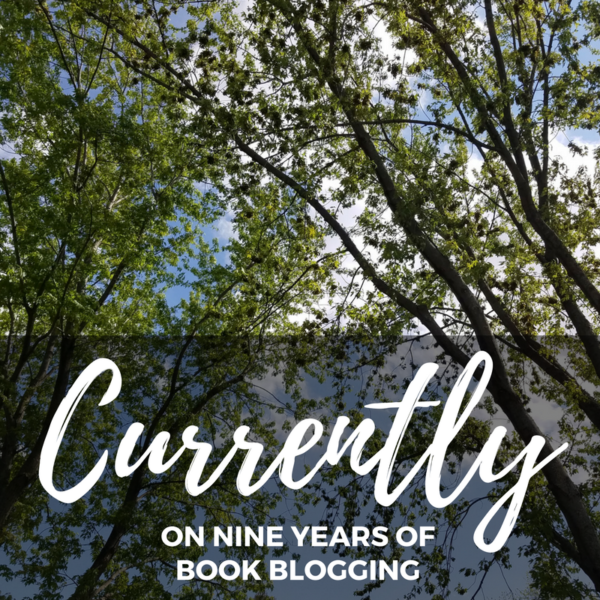 Briefly | As of today, Sophisticated Dorkiness has been around for nine years. Every year that this space still exists I feel surprised and grateful, but this year those feelings are especially strong. After everything that's happened since last year at this time — turning 30, accepting a new job, the boyfriend's death, moving, starting the new job, moving again, surviving the election and the holidays, navigating young widowhood, losing the new job, loving unemployment — it seems amazing that I am still writing and, even more, that any of you are still reading. But we're here, we're surviving, and I can say honestly that this year has taught me more than I could have ever imagined.
Reading | Since I started blogging in 2008, I've read about 840 books. That is a lot! I was working on getting all of my book lists into one giant spreadsheet so I could dig up some more detailed stats, but that project hasn't gotten legs yet. Maybe by my 10th anniversary!
Listening | Since 2008, around 64 of those books have been on audio. My audio book listening seems to go in fits and spurts, depending on how much driving I have to do and how many podcasts I have queued up, but I know for sure that audio has enhanced my reading life in some big ways.
Blogging | In nine years, I've posted 1,497 times and gotten 26,925 comments. Of those, about 500 have been book reviews of some kind or another. Whew!
Promoting | One of the fun things that has emerged from blogging is the chance to write for Book Riot, which was started by a small group of bloggers back in 2011. At the beginning of this year I was promoted to a contributing editor and now write a twice monthly newsletter focused on nonfiction, True Story. You can read the archives of True Story here, and sign up for all of Book Riot's newsletters here.
Loving | As always, the biggest thank you needs to go out to all of you. Finding a community of readers and friends through this blog has been one of the biggest joys of life, and something I don't take for granted. Thank you for being here through the rough stuff and as this space continues to evolve with me.
Loving II | The townhouse I share with my sister has an awesome back deck. I anticipate many afternoons looking up at the trees with a book in hand.
Anticipating | One of the (many, many) things the past year has taught me is the importance of staying in the present and trying not to worry about what might be coming next. Plans can be comforting, but they can also be smashed to pieces in a matter of moments. What really matters is cultivating relationships and building resilience, so you have the people and the tools you need to survive the really hard moments. I've been working on both of those things, but I know there's so much more to do.
Wanting | I haven't written about it here, but my guiding word for 2017 is JOY. I want to explore what it means to be joyful, and how to cultivate a spirit of gratitude and joyfulness despite challenges and frustration. I want to understand what makes me happy, and what I can do to bring happiness to others, both online and in real life. So, I think that guiding principle will start to make it way to the blog more as this year continues.