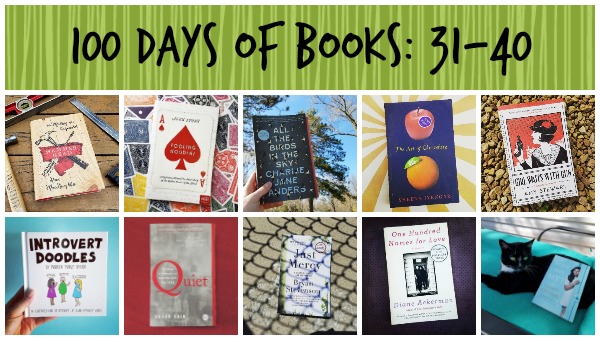 I'm little behind on sharing the photos and reviews from my 100 Days of Books Instagram project on the blog. Today's post includes entries 31 through 40, but in real time I'm past book 80 — that seems amazing to me! I'm hoping to get caught up in the next few weeks so I can wrap up sharing here on the blog — and get some ends of project thoughts written up — about the time the project is set to conclude on July 12.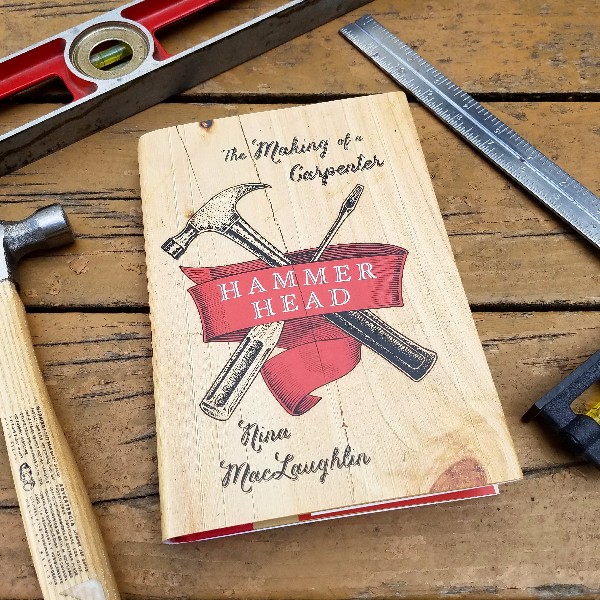 31. Hammer Head by Nina MacLaughlin
After spending most of her twenties working behind a desk, Nina MacLaughlin applied for a job as a carpenter's assistant. Despite having no relevant experience, she got the job, working as an apprentice for a journeyman-level carpenter named Mary. From there, she started learning the trade, from pounding nails to pouring cement to building the perfect set of stairs. There are lots of wonderful things about Hammer Head, especially the fact that it's a memoir about women doing work in a traditionally male-dominated field. It's also a thoughtful meditation on the value that labor, of all kinds, brings into our lives. I enjoyed this book a lot, and definitely recommend it for people interested in reading about work/life issues for normal women (*cough*Ivanka*cough*).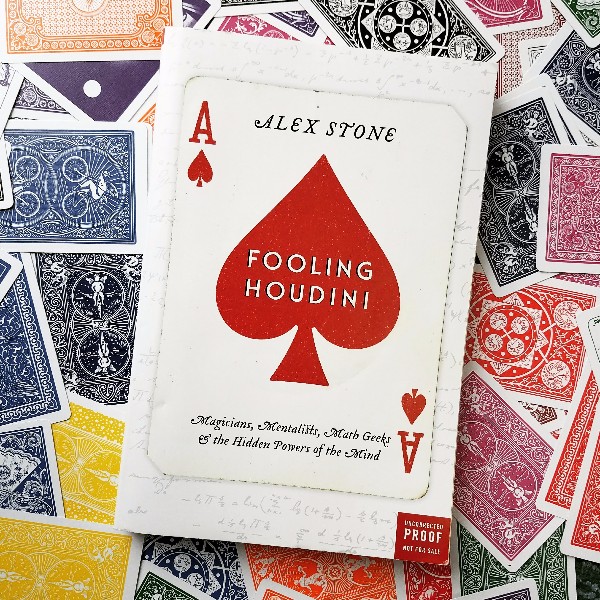 32. Fooling Houdini by Alex Stone
Fooling Houdini opens at the Magic Olympics in Stockholm. Alec Stone, a lifelong fan of magic, is an unexpected and, as he soon finds out, unprepared competitor. After being told to get off the stage in the middle of his routine, Stone vows to quit magic, giving up his love to pursue a graduate degree in physics at Columbia University. But he can't quite quit magic cold turkey and eventually decides to take up his craft again. In the book, Stone chronicles his time in both formal and informal magic schools, learning from magician mentors, visiting Las Vegas training centers and even taking to the streets to hone the perfect three-card monte. At the same time, Stone explores the history of magic as well as the psychology, mathematics and neuroscience that go into the perfect magic trick as he tries to develop a signature trick he can use to return to the world of competitive magicians once again. This book is charming, funny, and tailor-written to my narrative nonfiction sweet spot. Highly recommended.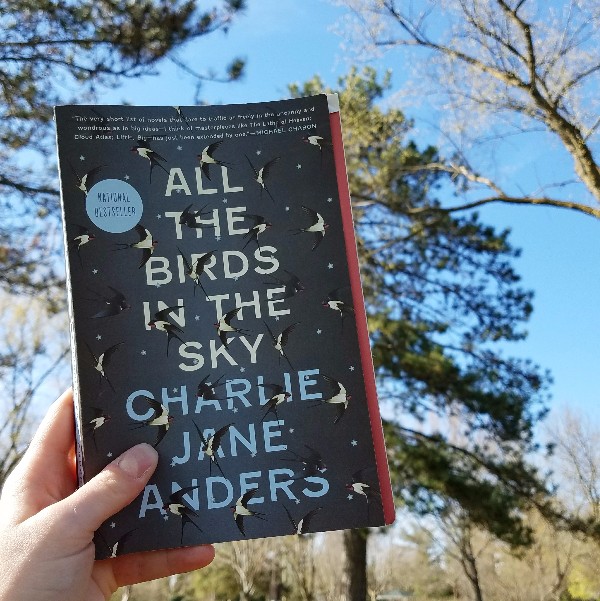 33. All the Birds in the Sky by Charlie Jane Anders
Hey! It's a book I just finished reading! All the Birds in the Sky is a dystopian/science fiction/fantasy mashup in which "an ancient society of witches and a hipster technological start-up are going to war as the world tears itself apart." Childhood friends (and maybe lovers) Patricia, a powerful witch, and Laurence, an engineering genius, find themselves at the center of this battle between magic and science. I read this one while distracted and traveling, so I can't really tell if the plot entirely makes sense, but the characters and premise were such a joy to dive into. It is absurd and fantastical, yet so full of heart, reminding me again of how important it is to find the person whose weird fits together with yours. I can't wait to read more from this author.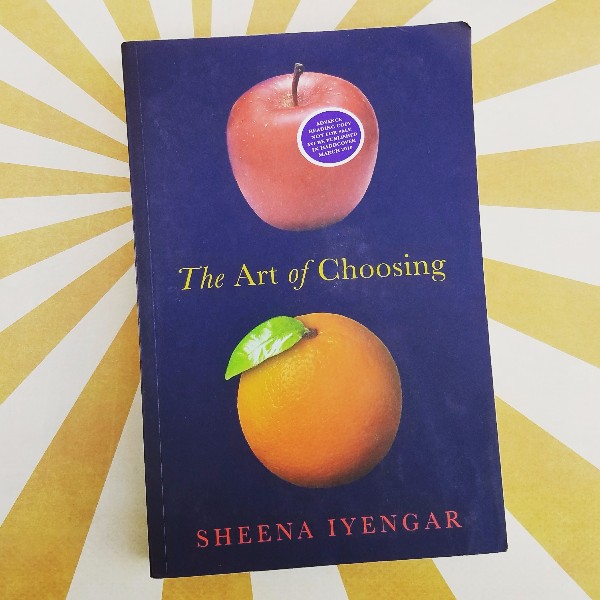 34. The Art of Choosing by Sheena Iyengar
The Art of Choosing by Sheena Iyengar is a book that really changed how I think about making choices. In the book, Iyengar argues that although we identify ourselves by our choices, most of us don't understand the process we use when making choices or what outside influences can impact what we think we want. One of the biggest conundrums Iyengar and other researchers have discovered is the paradox of choice – having a multitude of options often leaves us dissatisfied with the choice we ultimately make. Iyengar is an engaging author who really knows how to bring her subject to life without losing any of the academic rigor, and she covers a topic that I think everyone could find a way to relate with. This is a great read.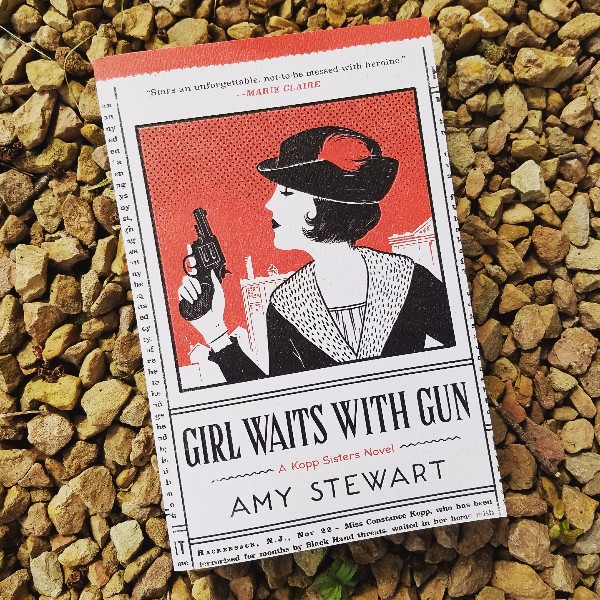 35. Girl Waits With Gun by Amy Stewart
While out on a buggy ride, Constance Kopp and her sisters have a run-in with a powerful local factory owner. When Constance's efforts to collect damages turn into "a war of bricks, bullets, and threats," she teams up with the local sheriff to try and take him down. Inspired by a real-life female deputy sheriff, Girl Waits With Gun is a delightful piece of historical fiction. I loved the way Amy Stewart integrated historical documents and accounts of this period into the book while still adding enough fictional details to make the story her own. Constance is an amazing character and her sisters, Norma and Fleurette, are equally as well-drawn. The book is a really fun, sit down on a Saturday and dive in sort of read.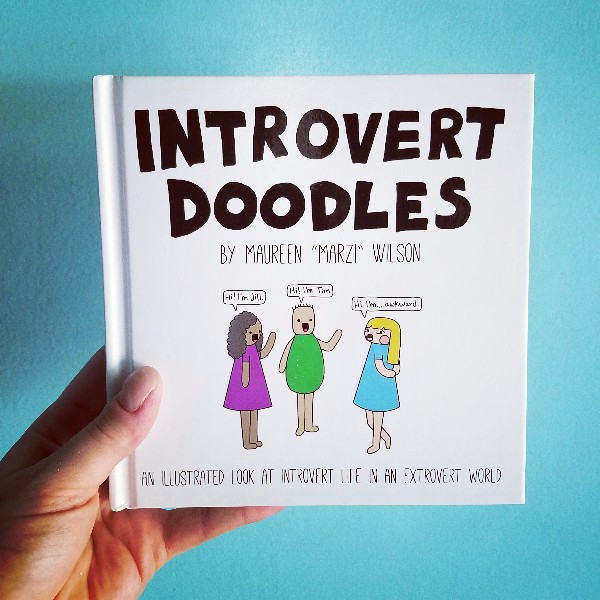 36. Introvert Doodles by Maureen "Marzi" Wilson
I started following Marzi Wilson on Instagram some time ago (@IntrovertDoodles) and am always delighted when one of her cartoons pops up in my feed. Her drawings range from funny to thoughtful to serious with equal measure, and her first book manages to keep that same perfect balance. When I read Introvert Doodles on Christmas afternoon, I couldn't help but text pictures of different pages to friends and family that don't always understand what it means to be an introvert. This book just makes me smile.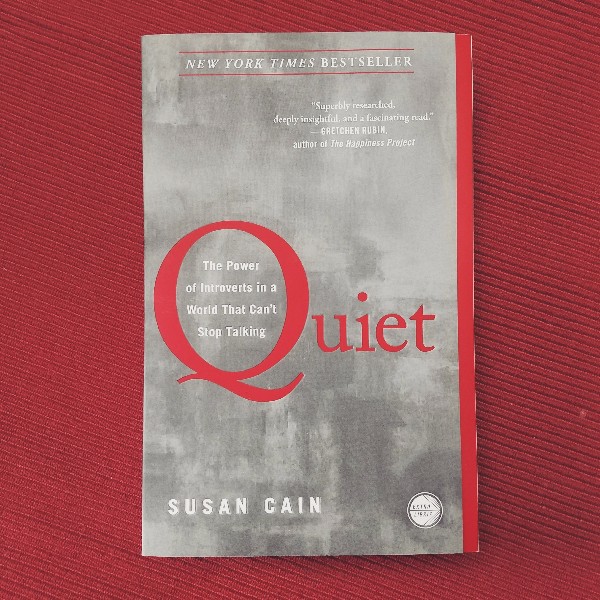 37. Quiet by Susan Cain
Another book I like to recommend to people who want to understand introversion better is Quiet by Susan Cain. Whenever I take the Myers-Briggs Personality Test, I am an off-the-chart introvert. But this fact tends to surprise people who don't know me well because, for the most part, I'm pretty friendly and decent in social situations. It wasn't until I read Quiet that I found a vocabulary for introversion/extroversion that made sense to me and that I could articulate to others, based on what types of interactions and work styles energize introverts versus extroverts. Cain suggests that introverts prefer less outside stimulation than extroverts; introverts work more slowly and deliberately, while extroverts like to tackle assignments quickly; and introverts listen, think, and write whereas extroverts talk more and are often more assertive.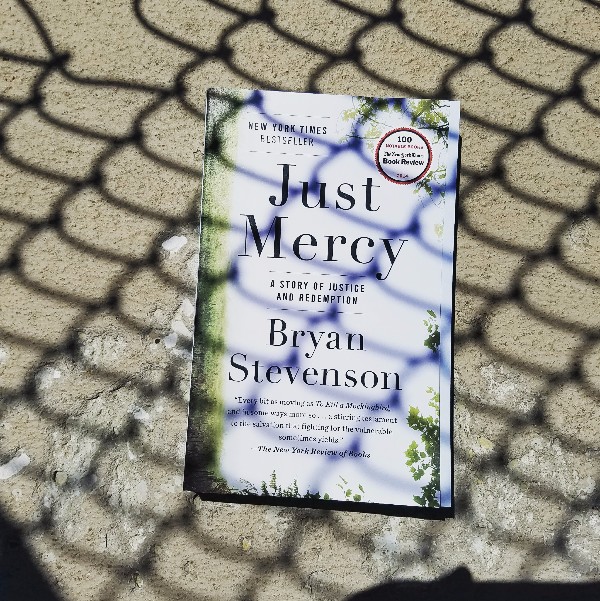 38. Just Mercy by Bryan Stevenson
As a young lawyer, Bryan Stevenson helped found the Equal Justice Initiative, an organization focused on providing legal support for those who need it most. The narrative of Just Mercy follows the story of Walter McMillian, a man wrongly accused of murder. As Stevenson shares the long, difficult journey to get McMillian off of death row, he also writes movingly about EJI cases that were not successful, and about the biases and unfairness inherent in our criminal justice system. Stevenson is a clear, persuasive, honest writer, and I this book really is a must read for anyone interested in issues of race and justice.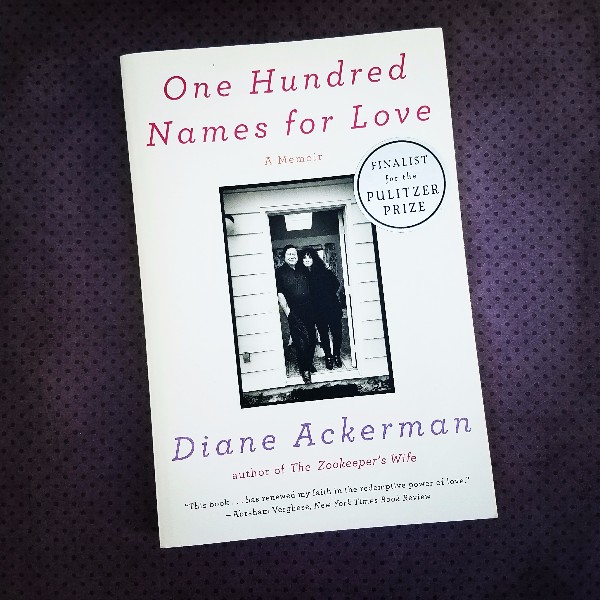 39. One Hundred Names for Love by Diane Ackerman
In 2006, writer Paul West suffered a massive stroke that nearly destroyed all of the language processing functions of his brain. In One Hundred Names for Love, his wife, author Diane Ackerman, writes about the five years after the stroke changed their lives in huge and fundamental ways. Although this is a memoir, it's filled with research about how the brain works that helps explain the damage the stroke caused and how Paul was able to rebuild the neurons as he recovered. Ackerman has a beautiful, lush writing style that makes the science blend seamlessly into the rest of the story, which I loved. Although the relationship Ackerman describes is idiosyncratic, in honing in on the specifics of their life together she managed to write a book that almost perfectly describes the common strangeness that becomes part of every relationship. This book burrowed into my heart and stayed with me long after I read it.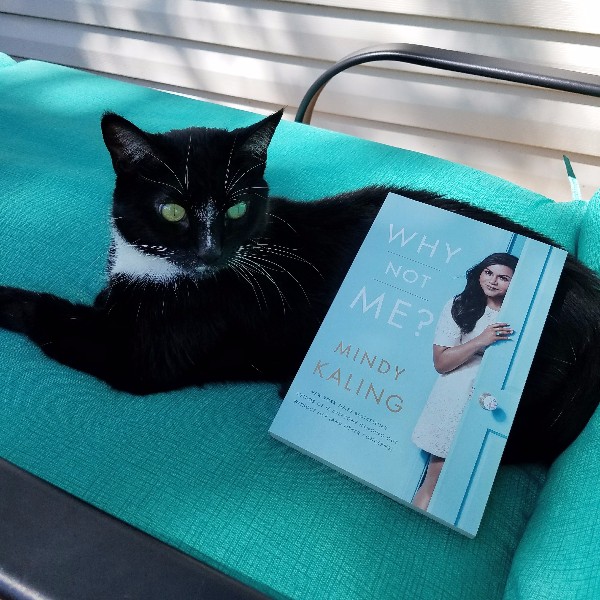 40. Why Not Me? by Mindy Kaling
I find Mindy Kaling super delightful, and have enjoyed both of her essay collections. She's a funny writer, who is not afraid to admit her shortcomings while sharing her experiences in work and life. Why Not Me?, written when Kaling was 36, is equally as light and funny as her first collection, but comes with the wisdom of a few extra years. Why Not Me? is particularly good when it comes to talking about work and also feels less apologetic – both for being written and in the advice Kaling offers – which is a quality I'm trying to emulate as a woman in my early 30s.
And that's a wrap for this installment. You can check out Days 1 through 10, Days 11 through 20, and Days 21 through 30 on the blog, or follow me on Instagram for real-time updates. Cheers!