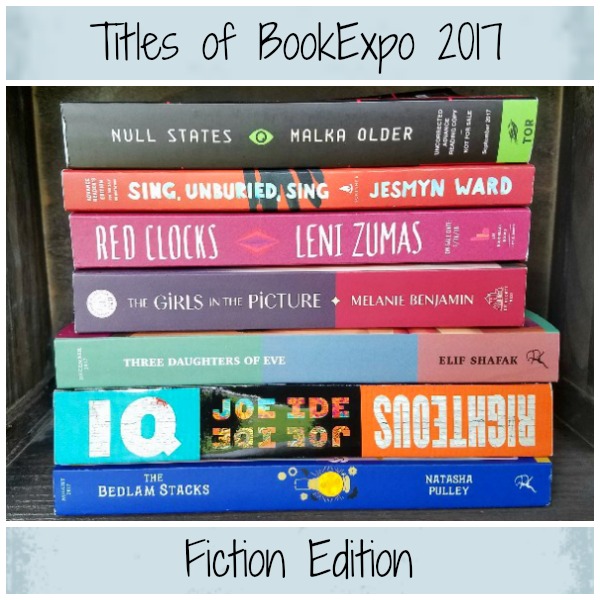 Last week, I shared a pretty epic-length posted that featured the nonfiction that caught my eye at BookExpo 2017 in New York. This week, I wanted to highlight some of the fiction that I got excited about at the conference.
As you might expect, the pile of fiction I brought home is lot smaller than my pile of nonfiction. I think that tends to happen because I don't actively look for many titles — I found most of these by happenstance while wandering the floor — and the lines for the most buzzy novels get really long. For someone as line-averse as me, this is usually a deal-breaker. But, I do like to note the titles that publicists and readers are excited about, so I included a few of those in this post as well.
August 2017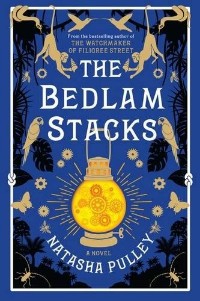 When Alice (a fellow Book Riot contributor, blogger at Reading Rambo, and my walk-the-floor buddy for the show) and I visited the Bloomsbury USA booth, The Bedlam Stacks by Natasha Pulley (Aug. 1) was one of the books a publicist was able to hand sell us really effectively. Set in Peru in 1859, the book is an explorer's tale filled with magic and danger. It seems fun!
September 2017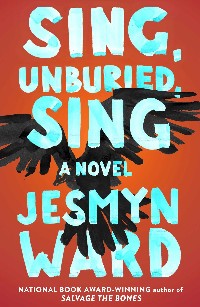 I managed to snag a copy of Sing, Unburied, Sing by Jesmyn Ward (Sept. 5 from Scribner) totally by chance — I was going by the Scribner booth for a different giveaway, and they just happened to have extra copies of this one leftover from a signing the day before. Score!
Null States by Malka Older (Sept. 19 from Tor) is actually the second book in a trilogy (I think?) called The Centenal Cycle. The first book, Infomocracy, came out in 2016 and is described as a "cyberpunk political thriller." We'll see!
One book I wish I'd picked up but didn't was Little Fires Everywhere by Celeste Ng (Sept. 12 from Penguin Press). The line for this one was incredibly long, which I hope bodes well for it being as good as her first novel, Everything I Never Told You.
October 2017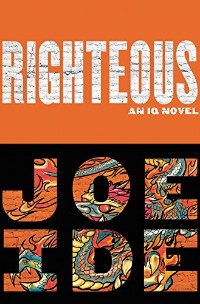 Little Brown had a really smart idea, giving away a galley of Righteous by Joe Ide (Oct. 17, 2017) packaged with the text of the first book in the series, IQ, which came out in 2016. IQ is the story of an East Long Beach resident who uses his smarts to help assist the LAPD solve cases. I'm excited to dive into this pair, maybe during a beach vacation later this summer.
A second buzzy fiction book I didn't have the patience to stand in line for was Manhattan Beach by Jennifer Egan (Oct. 3 from Scribner). I have no idea what this one is about, but A Visit From the Goon Squad was so good I'll pretty much read anything she writes.
December 2017
Three Daughters of Eve by Elif Shafak (Dec. 5 from Bloomsbury USA) is another book I picked up based on a really good publicist pitch. The book is set during one evening in contemporary Istanbul, but goes back and forth in time to explore the relationship between three young women and their university professor.
January 2018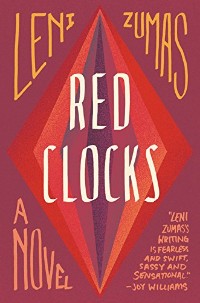 The cover of Red Clocks by Leni Zumas (Jan. 16 from Lee Boudreaux Books) is just killer, isn't it? This book sounded like a Handmaid's Tale-esque story, set in a future America where abortion is illegal, in-vitro fertilization is banned and "the Personhood Amendment grants rights of life, liberty, and property to every embryo." Scary stuff right now.
The Girls in the Picture by Melanie Benjamin (Jan. 16 from Delacorte Press) is the story of screenwriter Frances Mario and actress Mary Pickford, set in Hollywood at the turn of the century. I grabbed this because I recognized Melaine Benjamin's name from other novels I've seen really good reviews of — The Swans of Fifth Avenue and The Aviator's Wife, in particular.
The final big fiction book I want to mention is The Immortalists by Chloe Benjamin (Jan. 9 from G.P. Putnam's Sons). I got to interview Benjamin for a freelance piece a couple years ago when her first book, The Anatomy of Dreams, came out, and I remember her mentioning a bit about this novel. She was really nice, and so I'm excited to see that her second novel is getting a lot of attention.
And that's the end! I haven't started any of these books yet, but a lot look like they'll be good books to pick up this summer. I imagine The Bedlam Stacks will be on my list early, and I anticipate picking up Red Clocks well before the publication date in January.
What books from this epic are you most interested in? What should I start reading first?