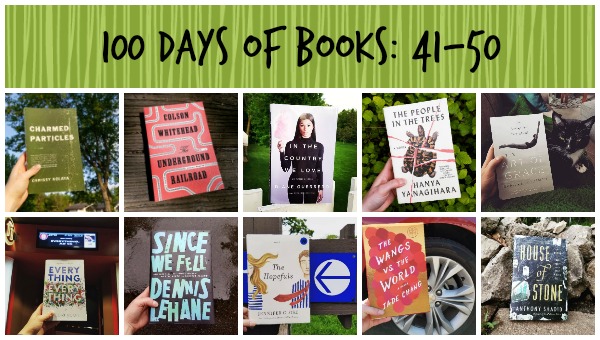 More Instagram reviews! In real life, I'm one week away from finishing up this project in real time — the official last day of the 100 Day Project is Wednesday, July 12. I'm enjoying it a lot, but I'm also ready to see it finish up and decide what I'm going to be doing next. I feel like it's really helped get my review writing juices flowing, and it's been great to have a project in the back of my head during this strange period of unemployment.
But, further musings on the end of the project are fodder for another day. Today I've got my fifth set of reviews to share, books 41 through 50. That means just five more posts here on the blog until things are fully caught up — hopefully that'll be by the end of July. Enjoy!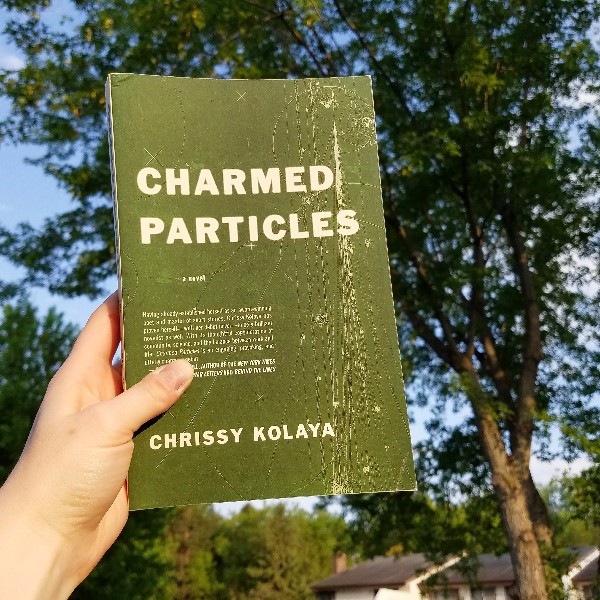 41. Charmed Particles by Chrissy Kolaya
Set in a small town in rural Illinois, Charmed Particles is the story of two families pulled in opposite directions. Abhijat is a theoretical physicist working at the town's particle accelerator lab. His wife, Sarala, is a stay at home mother to daughter Meena. Both are trying to find their places, one in America and the other in public school. Meena's best friend is Lily. Her father, Randolph, is a "gentleman explorer" while her mother, Rose, is a native of Nicolet, hoping to make her name in local politics. When their town becomes a finalist to host a new superconducting supercollider, tensions between long-time community members and scientists at the lab threaten to split the town. I love the depth of research that went into this book – it's based on true events, and the details that come from real-life debates about the supercollider really brought the story to life for me. (Full disclosure, Chrissy is a friend of mine, but I'd tell you about how great this book is anyway.)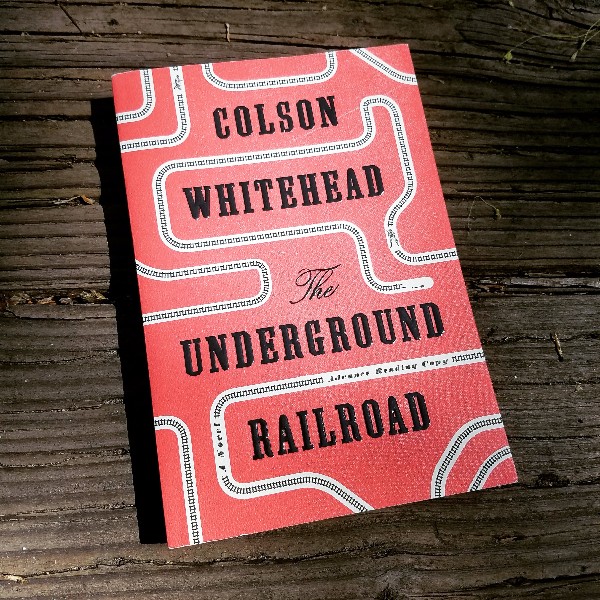 42. The Underground Railroad by Colson Whitehead
Cora was born on a plantation in Georgia. When she's 15, a fellow slave named Caesar invites her to run away with him because he believes she is a good luck charm. Cora and Caesar find their way to the Underground Railroad, a literal set of tracks, trains and stops running throughout the United States. As they make their way North, Cora faces a range of possibilities, manipulations, and challenges in her quest for freedom. The Underground Railroad is a really stellar, difficult book that I am grateful I had some book club peer pressure to read. I appreciated the commentary Colson Whitehead included on the past and present United States, and rooted for Cora throughout her incredible journey.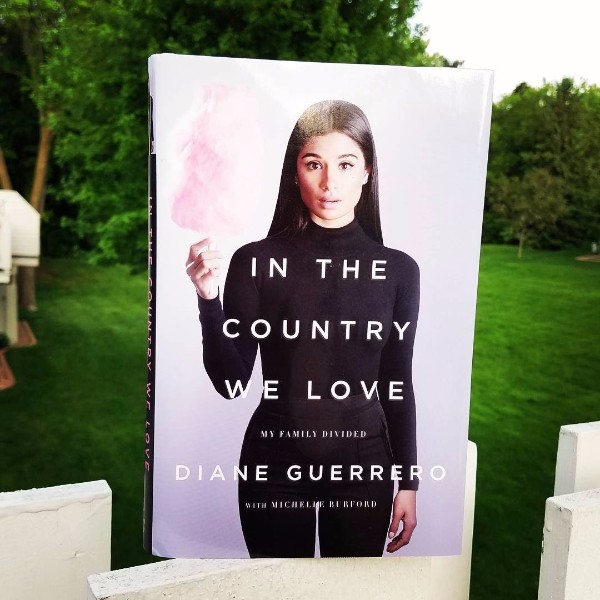 43. In the Country We Love by Diana Guerrero
When Diane Guerrero was 14, she came home from school to an empty house. Her parents, undocumented immigrants from Colombia, had been detained and deported. Because she was born in the United States – and found support from friends and neighbors – Guerrero was able to stay in the country, finish high school, and attend college. Eventually, Guerrero was able to build a career in acting, getting parts on shows like Orange is the New Black and Jane the Virgin. I thought In the Country We Love was lovely and deeply affecting, showing the ripple effects of current immigration policies. Guerrero is open with her struggles, including some mental health issues that I thought were handled with a lot of sensitivity. This book is important right now, and well worth reading.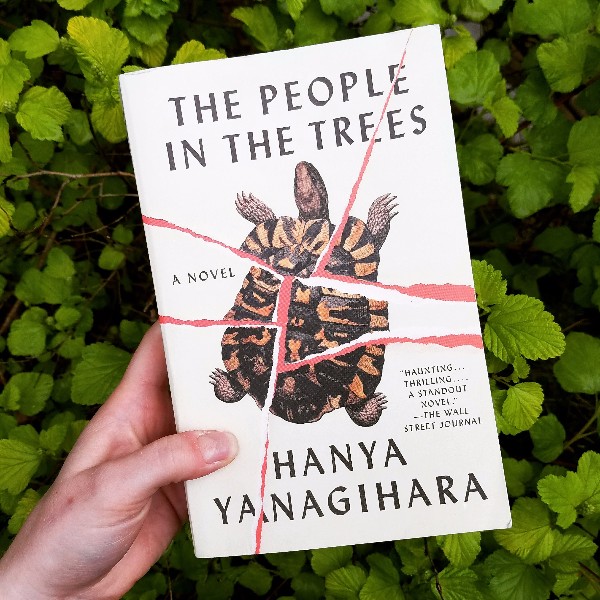 44. The People in the Trees by Hanya Yanagihara
Hanya Yanagihara is one of the more unsettling novels I've ever read, but I absolutely adored it. In 1950, Norton Perina joins a noted anthropologist on an expedition to a remote island in search of a lost tribe. The group discovered "group of forest dwellers who appear to have attained a form of immortality that preserves the body but not the mind." Perina, an awful and unrepentant person, makes a decision about what to do with this knowledge that has predictably dire consequences. The People in the Trees has many twists, allowing unreliable narrators to craft a story already full of questionable people. This book is creative, unpleasant, beautiful, strange, layered, and entertaining… just so, so good.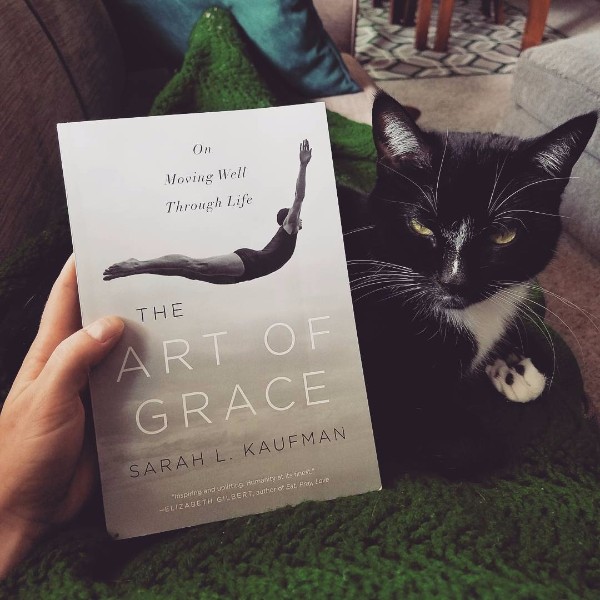 45. The Art of Grace by Sarah L. Kaufman
I picked up The Art of Grace on a whim at Barnes and Noble earlier this year. Sarah L. Kaufman, a Washington Post writer and art critic, aims to look at grace – "a philosophy of living that promotes human connection and fulfillment" – in many forms, with an emphasis on arts and culture. For me, young widowhood has provided many examples of people acting with grace, and many moments testing my own ability to be graceful. I like the idea of trying to move through the world with more thoughtfulness and attention, and I although Kaufman got a little preachy at points, I enjoyed most of what I read in this book.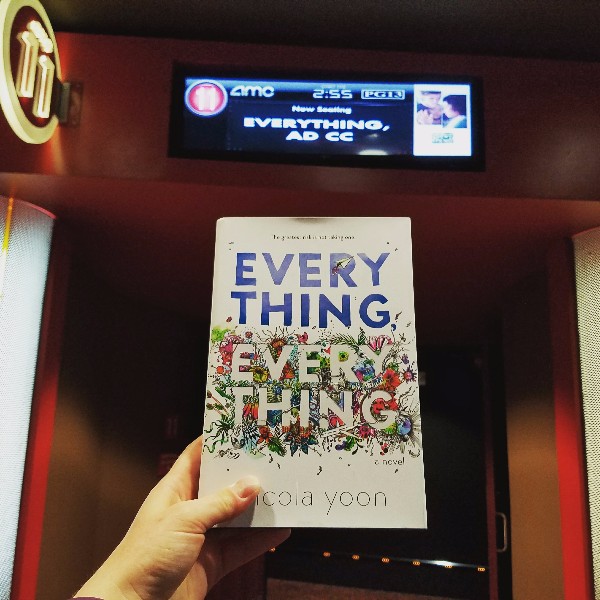 46. Everything Everything by Nicola Yoon
I initially picked up Everything Everything by Nicola Yoon because I have a weakness for epistolary novels (stories told through letters or, in a lot of cases, mixed media like news clippings, emails, or other ephemera). I didn't expect to fall quite so head-over-heels for the book, the story of a girl kept inside her hermetically-sealed home because of a serious illness and the boy across the street who makes her think about the risks of going out into the world. It's not really similar to Fangirl by Rainbow Rowell in any significant ways, but reading about Maddy and Olly did give me the same swoony feelings I had for Cat and Levi. My sister and I went to see the movie version this afternoon. It was sweet, although less perfect than the book, despite the fact that Amandla Stenberg was utterly charming as Maddie.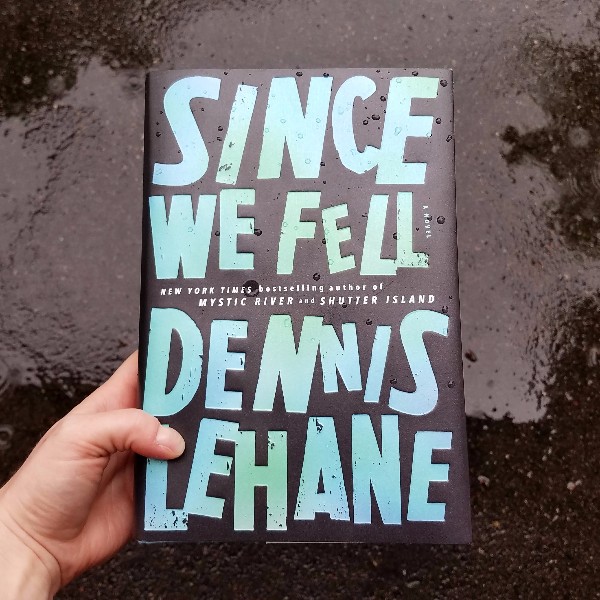 47. Since We Fell by Dennis Lehane
After an on-air breakdown, broadcast journalist Rachel Childs now lives as a shut-in, her anxiety and agoraphobia often getting the best of her. Despite this major limitation, Rachel lives an otherwise ordinary life with her husband, Brian, until one day she discovers that Brian may not be the man he appears. I gulped down this book in just a couple of days because it is such a page turner. But I also loved that it's a very smart character study – the novel opens and closes as a psychological thriller, but most of the middle is a compelling story about Rachel's childhood, her search for her father, and her relationship with the world following the end of her journalism career. Since We Fell is a wonderfully twisty read that would be perfect for the beach.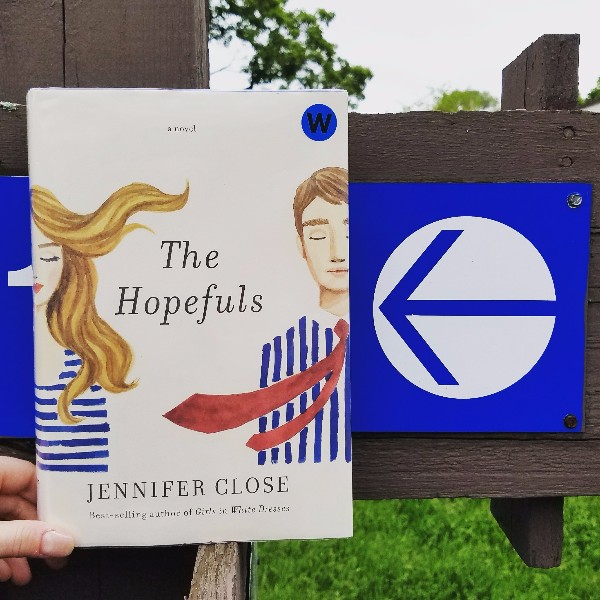 48. The Hopefuls by Jennifer Close
In 2008, Beth moves to Washington D.C. to join her husband, Matt, a veteran of the Obama campaign who now has a low-level position with the White House. Beth hates the city until she and Matt become friends with Jimmy, a White House staffer, and his wife Ashleigh. When Jimmy's political career gets a kickstart in Texas, he invites Matt to join him as his campaign manager, but the stress of the campaign, along with jealousy and secrets, threatens to pull Matt and Beth apart. The Hopefuls is another book I devoured in just a few days. It was nice to reflect back on a less chaotic political time, although politics ends up being more of a backdrop to the legitimate challenges that Matt and Beth faced. The book also has a light, satirical sense of humor that I enjoyed immensely.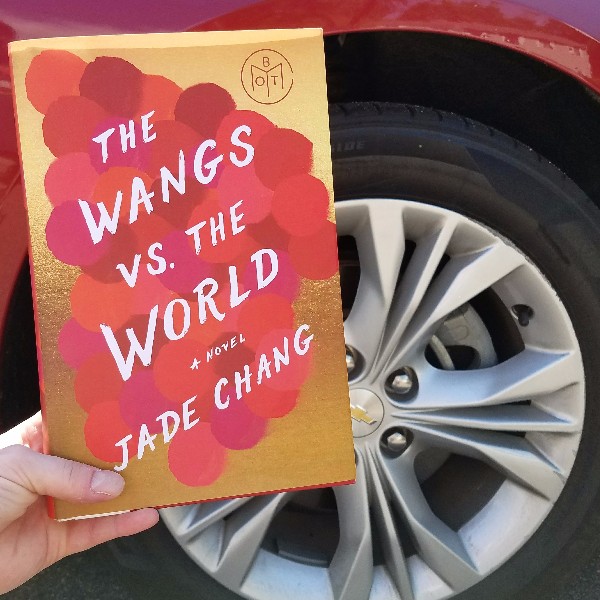 49. The Wangs Versus the World by Jade Chang
After the 2008 financial crisis compounded a risky business decision, Charles Wang, a self-made millionaire in the cosmetic industry, is broke. With nowhere else to go, Charles, his second wife, Barbra, leave their Bel Air mansion to drive cross country to live with Charles' eldest daughter, Saina, in upstate New York. Along the way, they also need to pick up the family's youngest daughter, Grace, from boarding school and middle son, Andrew, from college, as a result of their new circumstances. I read The Wangs Versus the World last fall, in the middle of a blur, so I can't remember specifics. But I do recall the sense of humor, the individual and nuanced characters, and the smart exploration of the complexity of the American Dream.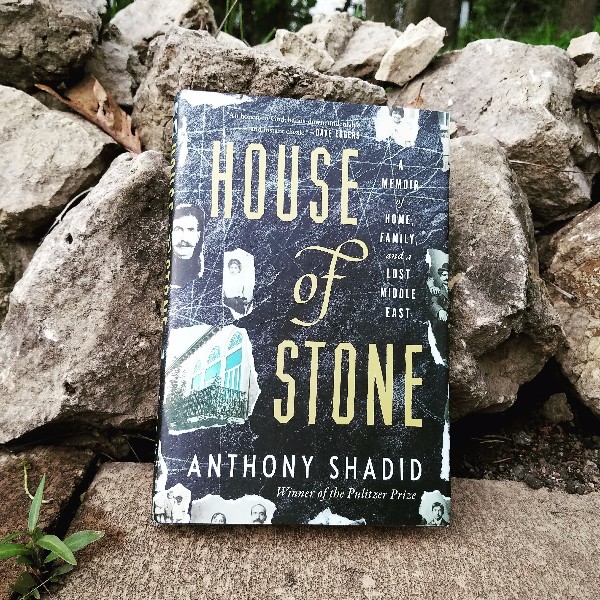 50. House of Stone by Anthony Shadid
House of Stone is one of the most lovely and poignant books I've ever read. Anthony Shadid was a foreign correspondent in the Middle East, who died of an acute asthma attack shortly before this book was published. The memoir chronicles his return to Lebanon to recover after years of being beaten down, captured, and harassed on the job, while also working to rebuild his great-grandfather's crumbling estate. House of Stone is slow-moving book, a choice I think Shadid made deliberately as a reflection of both the pace of life in Lebanon and the pace needed to really reflect on the issues of home, family, faith, politics, history and identity that he wrote about. There's a real sense of melancholy in the book, knowing Shadid died before really getting to enjoy the fruits of his labor, but it's a beautiful book nonetheless.
And that's a wrap for this installment. You can check out Days 1 through 10, Days 11 through 20, Days 21 through 30, and Days 31 through 40 on the blog, or follow me on Instagram for real-time updates.