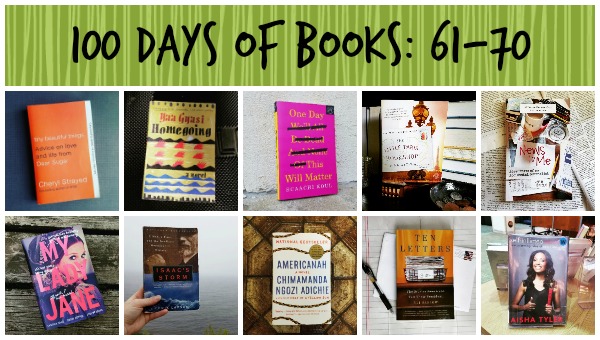 I'm really excited and a little bummed to say that 100 Days of Books officially wrapped up on Instagram last Wednesday, July 12. I'm excited because I never really thought I'd be able to see it all the way through, and bummed because I'm a little sad that it's over. But, I've still got the reviews to share here. I think I am going to keep with the schedule of putting up a post each Monday, wrapping up with the last 10 reviews in early August. So, if you haven't been following along in real time, you can look forward to that content here soon.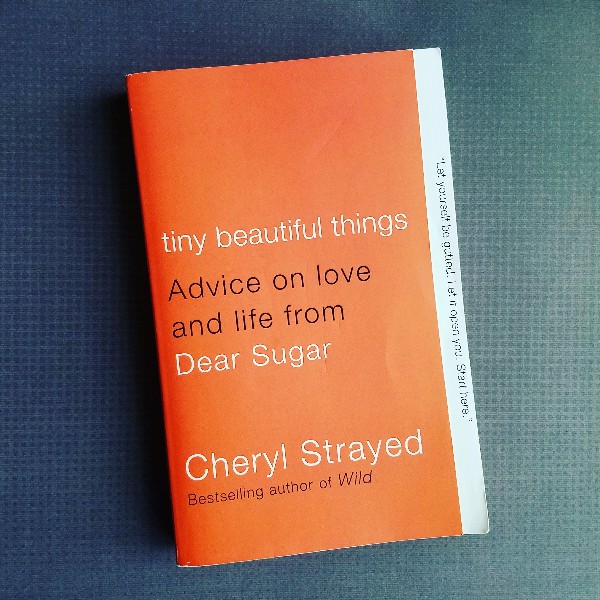 61. Tiny Beautiful Things by Cheryl Strayed
Tiny Beautiful Things is a really wonderful collection of advice columns novelist/essayist Cheryl Strayed wrote at The Rumpus under the persona of Sugar. Sugar is, for me, like that one person in your life that will recognize when you've gone off the rails, then get you back on track in the most kind and generous way possible. Strayed is an amazing writer, and her style is on display in everyone one of these lovely, profane, honest and frustrated columns. As a word of caution, I don't recommend reading these essays straight through – they can start to feel a little repetitive – but they're perfect to dip in and out of when you need a little bit of kick-in-the-pants empathy.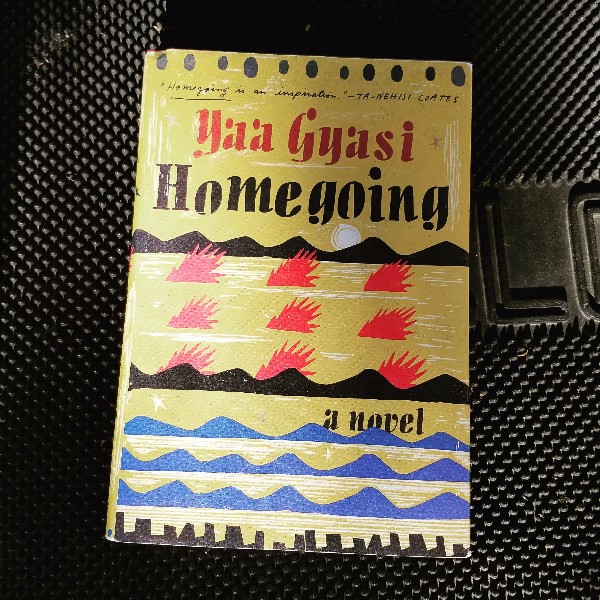 62. Homegoing by Yaa Gyasi
Homegoing starts with the story of two half sisters living in different villages in Ghana. Effia is forced to marry an Englishman who is part of the British slave trade in that region. Esi is a prisoner of the British who is eventually sold into the Gold Coast slave trade and send to America. Each chapter of the book follows the generations on both sides of the family, looking at the way the slave trade affected individuals on both sides of the Atlantic Ocean, touching on colonization, the Civil War, the Great Migration, and on into the present. I loved the structure of this book, which is right in between interconnected short stories and an epic family drama. You get a sense of the big story of these families and how they fit into history, but every chapter is also a portrait of an individual at those times. It manages to be both very specific and incredibly broad, which feels like such an achievement, especially given that it's a really compelling read.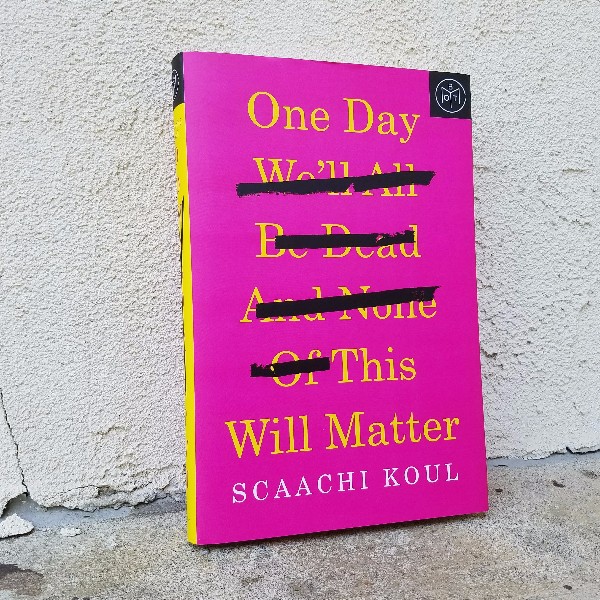 63. One Day We'll All Be Dead and None of This Will Matter by Scaachi Koul
One Day We'll All Be Dead and None of This Will Matter is a debut essay collection about "growing up the daughter of Indian immigrants in western culture, addressing sexism, stereotypes, and the universal miseries of life." In this collection, Scaachi Koul shows a real skill at moving between funny and poignant moments. She writes about her parents with a lot of love, and a fair amount of frustration, but manages to always look at them with a generous eye. I especially loved the pages between chapters, where Koul would include brief email exchanges with her father. They weren't really about anything, but captured their relationship succinctly and perfectly, and gave some added roundness to the last (and best) essay of the book, about the consequences of Koul telling her parents about her long term relationship with a white man. I thought this collection was great.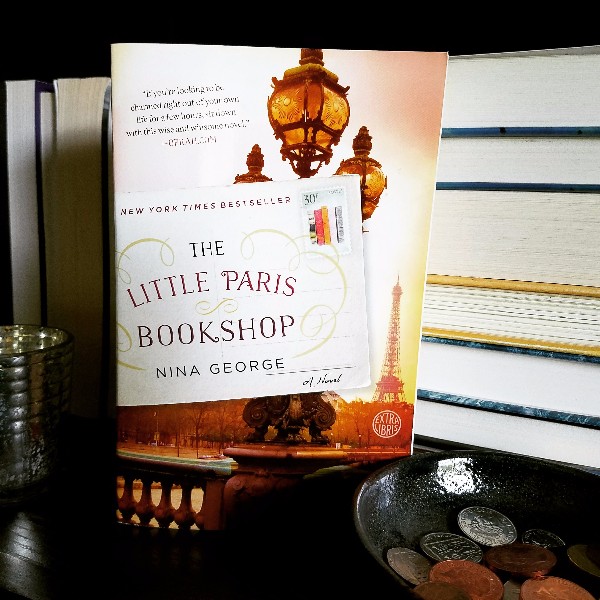 64. The Little Paris Bookshop by Nina George
Monsieur Jean Perdu makes his living has a literary apothecary, prescribing novels to ease the difficult moments of life. His expertise comes from years of experience and his own broken heart – 20 years earlier, his first great love disappeared, leaving only a letter which Perdu never opened. When he finally reads the letter, Perdu is inspired to shake his life up, beginning a journey by boat through the south of France, making new friends and recommending books for the trials that affect everyone he meets. I read The Little Paris Bookshop on a recommendation and, to be honest, I wasn't sure if it was going to be for me. The first two thirds, Perdu's river journey, were a little too charming for me. But the final third, in which Perdu begins to actively process his loss while stepping away from the demands of his life and job, resonated with me in a way I can't quite articulate. I'm not sure it's a book I'd universally recommend, but it is one that meant a great deal at this moment in my own journey through loss and young widowhood.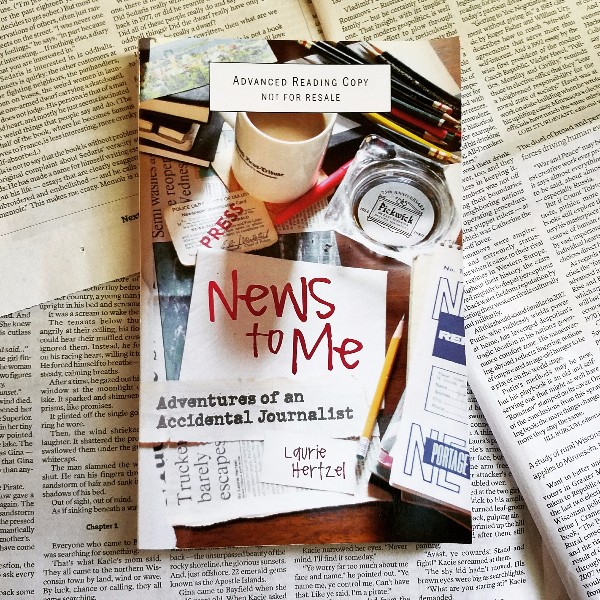 65. News to Me by Laurie Hertzel
When Laurie Hertzel joined the Duluth News Tribune in the mid-1970s as a clerk, she didn't know if journalism would be her career. News to Me is a self-deprecating and charming coming-of-age story about life in the newsroom, a story that I am almost perfectly suited to enjoy. But I also think this memoir has a lot to offer other readers, including a clear-eyed look at the challenges that have always faced those working in newsrooms, and the slow shift from journalism as a job to journalism as a profession. I appreciated Hertzel's sense of humor, measured nostalgia, and sense of optimism for the future.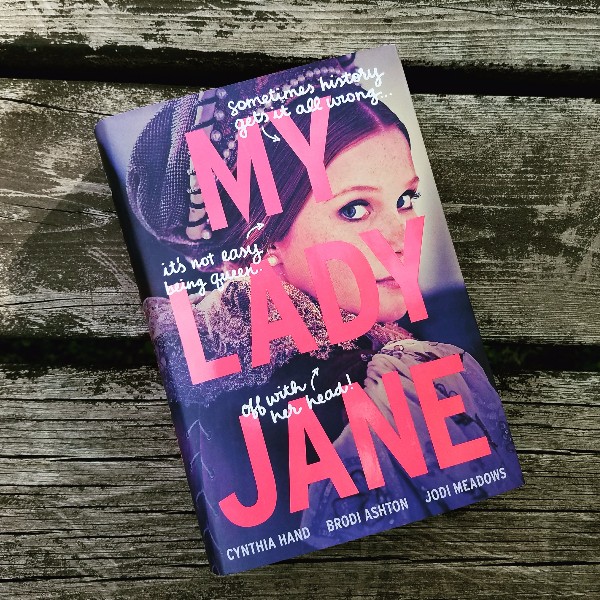 66. My Lady Jane by Cynthia Hand, Brodi Ashton, and Jodi Meadows
Lady Jane Grey is famous for being a short-lived queen, sitting on the British throne for just nine days in July 1553 before being betrayed by her advisors, imprisoned, and executed. My Lady Jane reimagines the relationship between King Edward, Jane, and Jane's husband, Lord Guildford Dudley, suggesting that Edward didn't die, Jane escaped execution, and all three are able to transform into animals at will. In terms of silliness and fun, this book was really a delight – a cotton-candy read for a summer afternoon.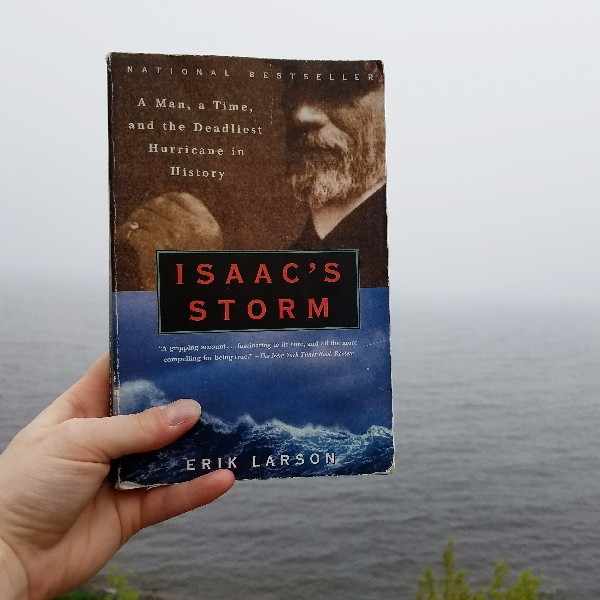 67. Isaac's Storm by Erik Larson
The morning of Sept. 8, 1900 began in an unremarkable way for most of the residents of Galveston, Texas. U.S. Weather Bureau meteorologist Isaac Cline noted some "strange deep-sea swells and peculiar winds" coming off the Gulf of Mexico, but failed to attribute them to a more significant weather event. Hours later, a devastating hurricane hit the coast, killing 6,000 people and destroying the seaside town. In Isaac's Storm, written in 2000, Erik Larson follows the storm, the lives of those in Galveston, and the mistakes (aka hubris) of the fledgling U.S. Weather Bureau that contributed to the widespread devastation. This book doesn't move as easily as some of Larson's other book, but it is a riveting look at a particular storm and the institutional history of weather forecasting at the turn of the century.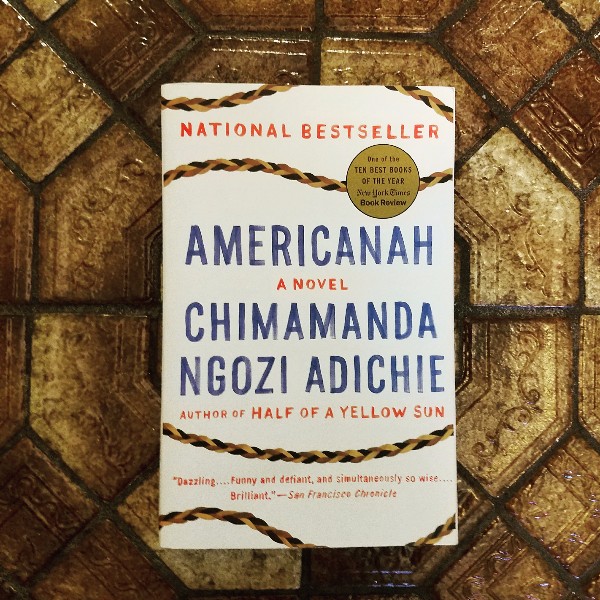 68. Americanah by Chimamanda Ngozi Adichie
Young lovers Ifemelu and Obinze leave Nigeria together, but are separated when Ifemelu makes it to America and Obinze finds himself stuck in England. Fifteen years later, they're reunited in back at home, but have to find out whether time and culture have pulled them too far apart. I'm not going out on a limb by saying that Americanah is a truly great novel. It's a quietly funny and incisive look at race and family and how our relationships are affected by where we come from and the identities we carry with us. Chimamanda Ngozi Adichie doesn't hold anything back as Ifemelu makes her way through some less-than-flattering parts of modern America, but it felt like she approached her commentary with a generosity of spirit that I appreciated.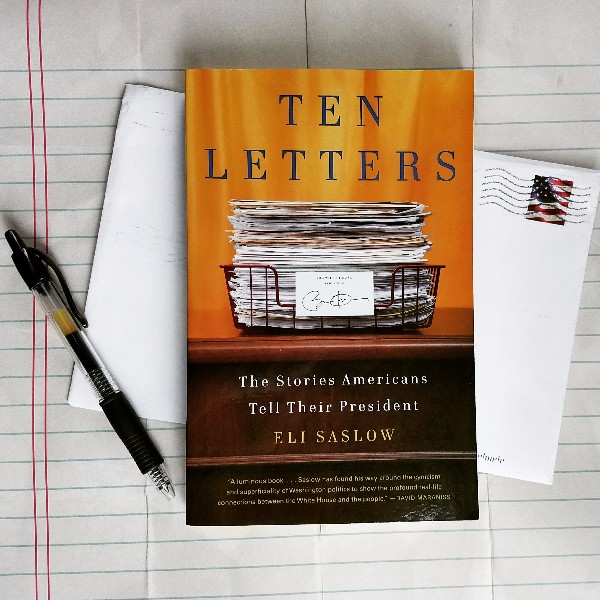 69. Ten Letters by Eli Saslow
Every night during his two terms in office, President Barack Obama received a briefing book that included policy memos, scheduling details, and a purple folder with 10 letters from American citizens who wrote to the president. Every day, specific staff members at the White House sifted through the thousands of letters and e-mails that arrived to choose these letters — 10 voices that presidential aides said helped inspire the president and gave him a more person sense of what was happening across the country. In Ten Letters, Washington Post journalist Eli Saslow profiles 10 people whose letters to delivered to the president in late 2009 and 2010, creating a portrait of the people and issues that were affecting our country in that moment. Saslow is a remarkable profile writer, and I loved the way the book explored the relationship between citizens and their president through the written word.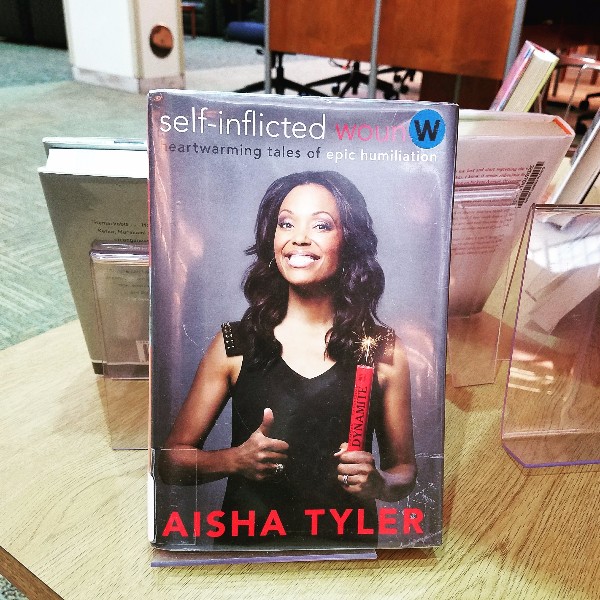 70. Self-Inflicted Wounds by Aisha Tyler
Books in the wild! I listened to Self-Inflicted Wounds as an audiobook, but when I saw it on a display at my local library I had to snap a photo. In this collection of essays, comedian Aisha Tyler (who I recognized from voicing Lana Kane on Archer) shares "heartwarming tales of of epic humiliation" and the wisdom she's gained from those moments throughout her life. I listened to this audiobook during my long commute last fall, and really enjoyed it. There were a bunch of laugh out loud moments, but they never felt mean-spirited or fake, which sometimes can happen in celebrity essays. This is fun, if you get a chance to listen.
Reviews finished! You can check out Days 1 through 10, Days 11 through 20, Days 21 through 30, Days 31 through 40, Days 41 through 50, and Days 51 through 60 on the blog, or follow me on Instagram for more bookish photos (outside my 100 Days project).