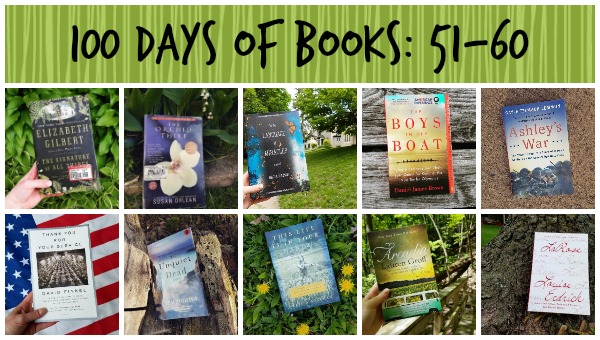 The 10 books I'm featuring today were all posted on Instagram as part of my 100 Day Project during a period of travel, coming home from Book Expo, then heading up to my family's cabin for Memorial Day — hence, all of the nature shots even when they didn't seem appropriate. But it's also a string of really great books, a nice mix of fiction and nonfiction and a mix of recent books and older reads. For those keeping track, the project finishes up on Instagram this Wednesday, woo!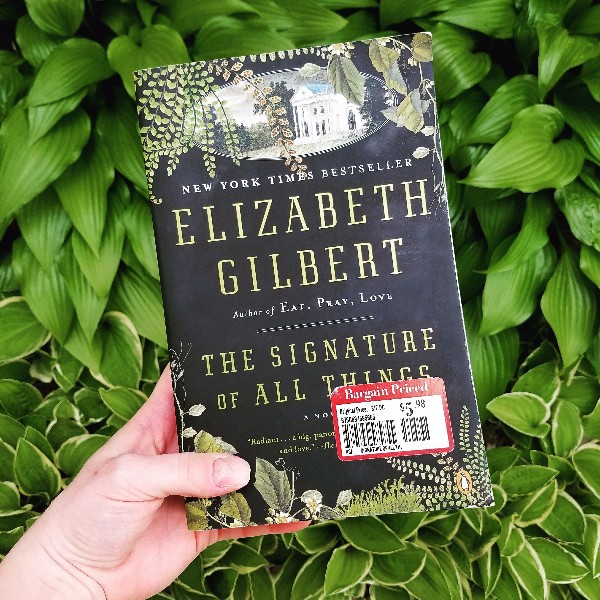 51. The Signature of All Things by Elizabeth Gilbert
The Signature of All Things is one of those epic, full life stories that start with a birth, go back in time for some context, then follow a character forward into old age. In this case, the main character is Alma Whittaker, an awkward botanist more at home learning about the plants on her parent's property than making a place for herself in society. The story beautifully explores questions of family, identity and purpose with a wonderfully full world of friends and relatives that Alma also slowly begins to understand. The book was maybe 100 pages too long, but Gilbert's prose is so lovely I hardly minded.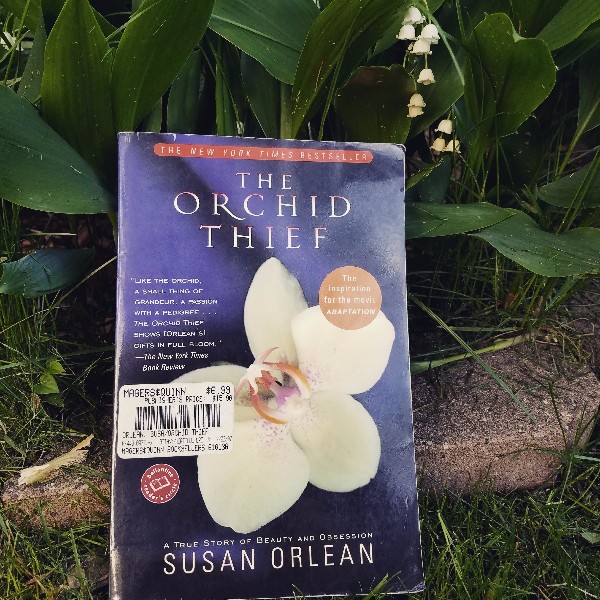 52. The Orchid Thief by Susan Orlean
The Orchid Thief by Susan Orlean is a classic of modern immersion journalism. Orlean follows a man named John Laroche, chronicling his obsession with cloning the rare, endangered ghost orchid. His efforts bring him into the circle of Florida's Seminole tribe, local law enforcement, and the underground world of rare flower sellers. As entertaining as that story is (Laroche is an amazing, charismatic, complicated subject), the book is really an exploration of passions and pursuing those passions as far as you can go. Orlean sets herself up as a foil to the people she is writing about, someone without a grand passion, writing near the beginning of the book: "I suppose I do have one unembarrassed passion. I want to know what it feels like to care about something passionately." That angle – an outside observer trying to understand a passionate subculture – has carried over into a ton of recent narrative nonfiction. If it's an approach you enjoy, you should absolutely pick up this book.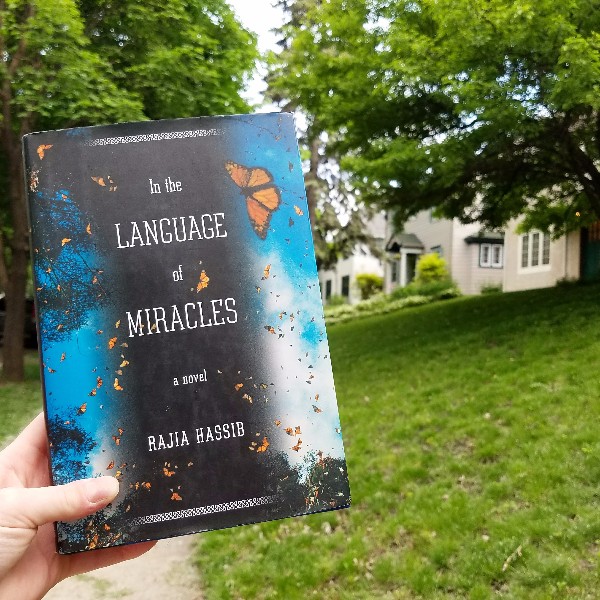 53. In the Language of Miracles by Rajia Hassib
For years, Samir and Nagla Al-Menshawy have lived the American dream. After coming to the United States from Eqypt, Samir has started a successful medical practice, they have three beautiful children, and are connected to families in their New Jersey community. But when their oldest son, Hossam, and their neighbor's daughter, Natalie, are found dead, the Al-Menshawys become outcasts. In the Language of Miracles follows the Al-Menshawy family through the five days before a memorial service planned by the Bradstreets to mark the one-year anniversary of Natalie's death. Each member of the family sees the memorial in a different way, and struggles to find their place within the community, the family, and the multiple cultures they are a part of. This book shares a lot of the same DNA as Everything I Never Told You by Celeste Ng, which is also great, so if you liked that book definitely get this one too.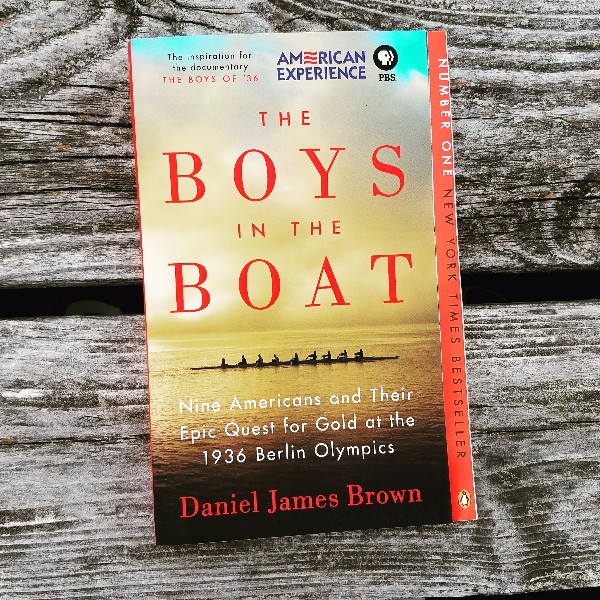 54. The Boys in the Boat by Daniel James Brown
The setting for The Boys in the Boat is the fraught 1936 Olympic Games. Adolf Hitler was in power in Germany, and planned to use the games to demonstrate German dominance at sports and show the world that everything in Germany was going just fine. But a scrappy team of rowers from the United States – a team of "farmers, fishermen and lumberjacks" – managed to challenge the dominant teams of Europe, in a Cinderella story reminiscent of the great upsets in sports history. This book is an incredible read, one of my favorite works of historical nonfiction. Daniel James Brown is so good at writing each race, but never forgets that the emotional heart of the story is the young men who worked together and overcame enormous odds to compete on the world stage. I love this book.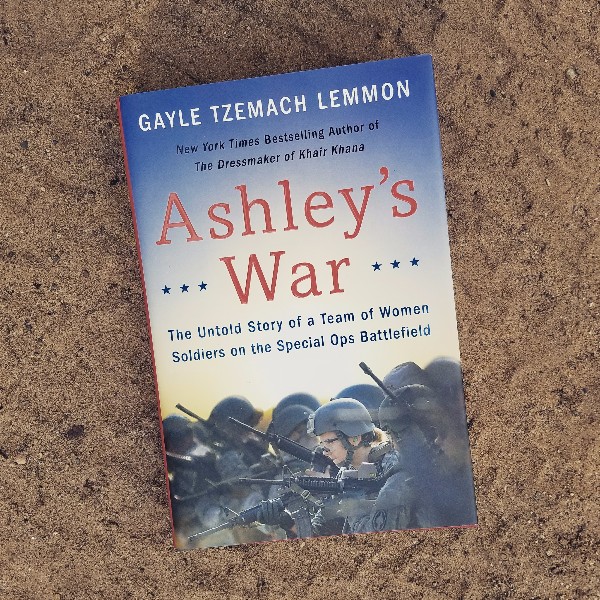 55. Ashley's War by Gayle Tzemach Lemmon
In 2010, the United States Army began piloting a new program that would allow women to serve alongside Special Operations soldiers in Afghanistan. As part of Cultural Support Teams, these female soldiers went on raids out in the field with a specific focus on connecting with the women in insurgent compounds to look for weapons and gather intelligence. In Ashley's War, Gayle Tzemach Lemmon follows one of the first CST units through their recruitment, training, and first experiences in combat. This book was really stellar, and opened my eyes to some of the unique challenges and dangers facing female soldiers. Without spoiling too much, I'll just say that the book is a heart-breaker that I still highly recommend.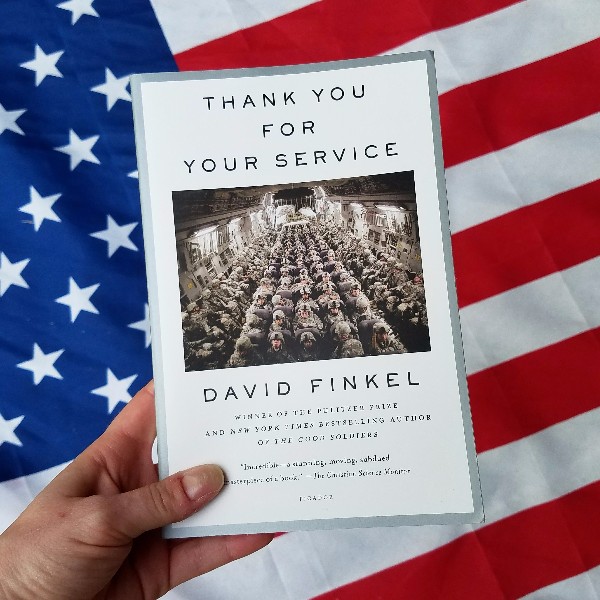 56. Thank You for Your Service by David Finkel
In Thank You for Your Service, journalist David Finkel follows several soldiers returning home from a tour of duty on the front lines in Baghdad. Many of them are suffering from PTSD or other physical and mental injuries, and their struggle to adjust and reintegrate affects their families and the other professionals trying to help them. It's a really compelling portrait about the sacrifices we ask from soldiers, and the less obvious sacrifices that a deployment can ask from others. I was just blown away at the honesty and depth of this book. While there were moments when Finkel relies on some linguistic flourishes that I didn't think were necessary, overall this was a compelling, sobering, important book I'd definitely recommend.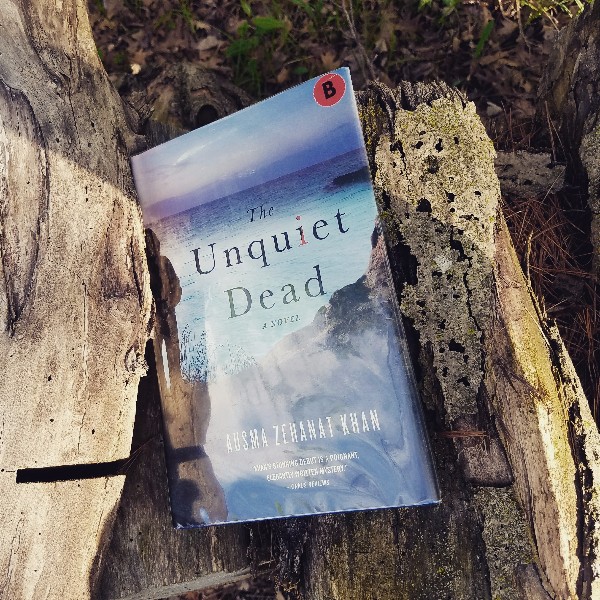 57. The Unquiet Dead by Ausma Zehanat Khan
Detective Rachel Gerry and her boss, Esa Khattak are part of the Community Policing Section, a division tasked with approaching minority-sensitive cases throughout Canadian law enforcement. Initially, the case of Christopher Drayton, dead of an apparent accidental fall, doesn't seem to fit their division. But as the detective dig into the case, they discover Drayton may be a wanted war criminal living in secret under an assumed name. A murder mystery like The Unquiet Dead is a little outside my reading wheelhouse, but the friends who've recommended this series were right on. Both Rachel and Esa are complex, interesting characters that I want to spend more time with, and the mystery of Drayton's connection to the slaughter of innocent Muslims during the Bosnian War was handled very well. I'm excited to continue with this series.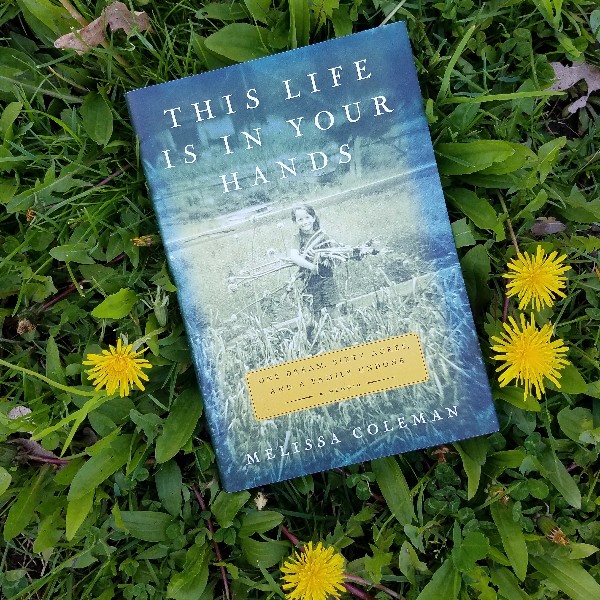 58. This Life is in Your Hands by Melissa Coleman
This Life is in Your Hands in a memoir about Melissa Coleman's childhood on the rugged coast of Maine in the 1970s with her parents, Eliot and Sue, who are part of the small movement of people leaving the comforts of society behind to homestead in the woods. The idealistic couple initially has personal and professional success at their endeavor, but the the cost of the simple life — frenetic summers, long winters, and the daily pressure to get by — takes its toll on their marriage and their family. The book opens with a tragedy amidst an idyllic scene, and Coleman maintains the tricky balance between the lovely parts of her childhood and the underlying darkness throughout the story. This is one of my favorite memoirs – it's ominous, elegant, honest, relevant, evocative… just beautiful.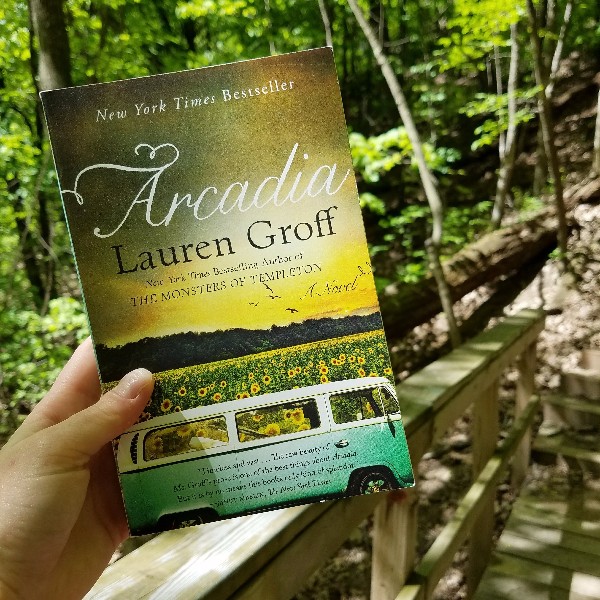 59. Arcadia by Lauren Groff
When Bit is born, his parents – Abe and Hannah – are two members of a commune in the fields of western New York State. As members of Arcadia, the family has committed to living off the land with a group of other idealists. Arcadia follows Bit as he grows, both in and out of Arcadia, and begins to ask questions about what an idealized version of the world could actually look like. Lauren Groff is such a beautiful writer, I will pick up anything and everything she does. (Now that I've seen them so close together, I realized that Arcadia is basically the fictional version of This Life is in Your Hands. Apparently I have a thing for the 1970s homesteading movement).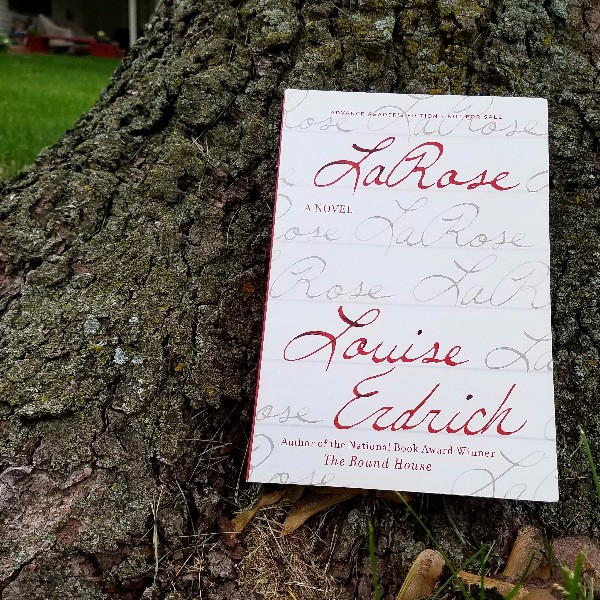 60. LaRose by Louise Erdrich
LaRose opens with a rather horrifying premise. While out hunting deer, Landreaux Iron kills his neighbor's five-year-old son. Although the shooting is ruled an accident, Landreaux is consumed with guilt. After consulting with their ancestors via a sweat lodge, Landreaux and his wife give their son, LaRose, to the Ravich family as an act of atonement. The Ravich family welcomes LaRose into their home, but he maintains a connection to his parents and siblings, tieing the two families together while other forces in their community threaten to topple the carefully balanced peace. This book perfectly balances beautiful writing, a compelling plot, and historical context in a way that is both easy to read and still feels substantial. It's a stunning piece of work.
Reviews finished! You can check out Days 1 through 10, Days 11 through 20, Days 21 through 30, Days 31 through 40, and Days 41 through 50 on the blog, or follow me on Instagram for real-time updates.