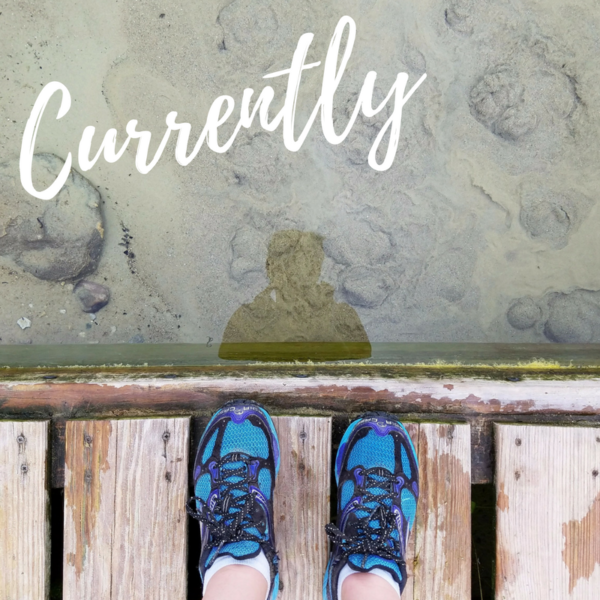 Around Here | Job hunting is the worst. That's pretty much it. I worked on a bunch of applications near the end of the July, and I'm now waiting impatiently to hear if I'm going to get interviews out of any of them. And searching job boards. And filling out more applications. And waiting and waiting and waiting.
Reading | I got a lot of reading done in July, but not much so far in August. I have finished two books — We Love You, Charlie Freeman by Kaitlyn Greenidge and Camino Island by John Grisham. We Love You, Charlie Freeman was great, but I have a weakness for books on families being part of anthropological experiments. I also liked the way Greenidge wrote about race and the complicated history we have with race and medicine in the United States.
Camino Island was a fun read… but otherwise not great. I picked it up because the central mystery/thriller of the book was a literary heist, but that ended up being pretty secondary to a book that mostly felt like a series of extended monologues on The State of Publishing and Writing. A friend described it as a book by someone who wants to write literary fiction, but doesn't really know how, which seems pretty accurate to me. But, for all of that, I still read it all the way through and mostly enjoyed the experience.
Watching | The only thing I have wanted to watch in the last week or so is old episodes of The Great British Baking Show on Netflix. I've been in a weird mood lately, and that show is just soothing and warm and funny in a way that is perfect right now. I would love to watch something similar… but I just can't find anything that fits.
Listening | I've enjoyed the first three episodes of Book Riot's newest podcast, Annotated, quite a bit. It's an audio-documentary series, kind of like Hidden Brain or This American Life, except for stories about books and the literary life. The fourth episode — "The United States V. One Book Called 'Ulysses'" — dropped today, so I'll probably dig into that this afternoon.
Buying | Even though it's summer and really warm, I still like to cuddle up in the morning under a blanket with a cup of tea. But all of my blankets were way too hot for that too be comfortable… dilemma! Last weekend I bought myself a summer blanket. It's navy and a light cotton blend and it's perfect. Life is about the little things.
Brainstorming | My therapist suggested that one way to move through a long period of unemployment is to put together a "bucket list" of things to do or accomplish during a season when having enough time isn't an issue. I've been working on my list, rather slowly, but made sure that it also includes a bunch of things I've already done… since there's nothing more satisfying than adding something to a list and immediately crossing it off.
Loving | Last weekend I went to Madison to spend some time with friends. I saw a play, went for a walk in a nature conservancy (with a cool bubbling spring!), stuffed my face at a food festival, and spent a lot of time catching up with people I don't see often enough. It was an excellent visit.
Anticipating | Tomorrow morning, my sister and I are leaving for a semi-spontaneous trip out to Denver. This weekend is the one year anniversary of Nate's death, a fact of the calendar that I have no words to describe. I haven't known what to do with myself as the anniversary approaches, but getting out of town and creating some positive memories seemed like one good option. So after a lot of hemming and hawing on my part, we booked flights and a nice hotel and we're just going to see what happens.
But before we go I've got laundry to finish, books to pack, and applications to finish… so I better wrap this up. Happy August, everyone! What are you most looking forward to this month?