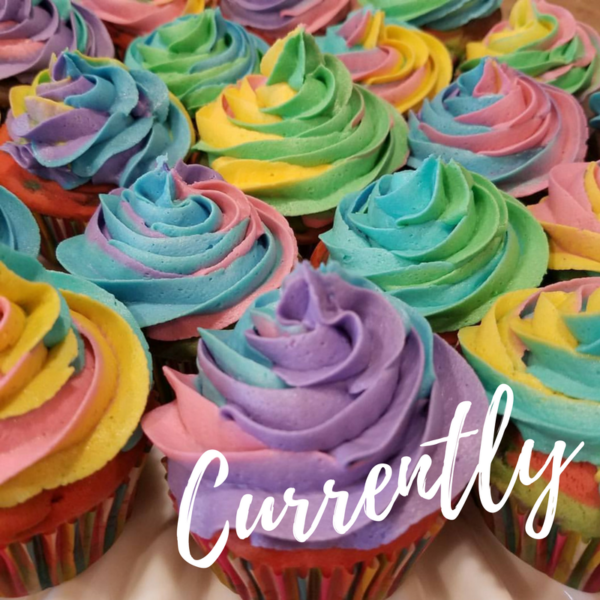 Around Here | After traveling a bunch in August — to Madison to visit friends, to Denver for a girls' weekend, and to the cabin for Labor Day — I'm feeling ok about being more of a homebody in September. While I don't want to miss any opportunities to see new places and visit friends when I don't have anything tying me down, I also like being at home and spending time with friends and family around here. I may be stir crazy by the end of the month, but for now this is good.
Reading | I'm making reading a priority in September, and so far that goal is off to a good start. I finished two books over Labor Day weekend, The Fifth Season by N.K. Jemisin and Wonder Woman: Warbringer by Leigh Bardugo, which was incredibly satisfying. I had a nasty cold most of the weekend, so settling down and reading almost constantly was just what I wanted to do. I'm working on reviews of both that I think will go up on Instagram first and then make their way to the blog.
I'm making good progress in two more books, Bored and Brilliant by Manoush Zomorodi and My Absolute Darling by Gabriel Tallent. Bored and Brilliant, about ways to take better control of our devices, is making me want to hide my phone in my sock drawer. My Absolutely Darling, fiction about a teenage girl trying to break free of her abusive, survivalist father, is good, I think, but filled with all of the uncomfortable questions you get when a man writes about the sexual abuse of a teenage girl.
Listening | My sister and I started an audio book on our drive to the cabin, A Curious Beginning by Deanna Raybourn. The main character, Victorian-era lady scientist Veronica Speedwell, is so, so funny, and I am loving the narration by Angele Masters.
Watching | Jenny and I also needed a new tv show to watch while eating dinner, so we finally settled on Graceland, a TNT series that went off the air a few years ago. It's pretty dumb, but also kind of awesome. We contain multitudes.
Laughing/Crying | Sarah Cooper's cartoon of nine non-threatening leadership strategies for women made me laugh and it made me really angry.
Practicing | I have been working, somewhat diligently, on improving my brush lettering and pseudo-calligraphy skills. I am… not great at it, but I am slowly getting better.
Making | I am so close to being finished with a crochet Yoda hat for a dear friend's toddler. If I am not lazy, he'll have it in time to wear this winter — huzzah!
Loving | Jenny made the coolest rainbow swirl cupcakes last weekend. I cannot get over how awesome they looked. I feel like she missed her true calling. The photo credit also goes to her.
Promoting | I'm really excited that the nonfiction newsletter I write for Book Riot, True Story, has moved to a weekly publishing schedule. The edition that came out today is a list of 10 new books that came out this week, the first big week for new fall releases. I'm excited about the weekly format because I think it'll give me some more flexibility to play around with more topics and backlist recommendations. If you'd like to sign up, you can do so on this page.
Missing | I wish that I could be back lounging by the pool at our hotel in Denver, soaking up the hot summer sun.
Embracing (Sort Of) | I am doing my very, very best to start embracing the fall. My flannel shirts are out, my warm blankets are laundered, and my apple cider tea is ready for brewing. Fall is lovely, but I have a hard time not thinking ahead to the season I dread, winter. But, life is all about trying to stay in the moment… so that's what I'm trying to do.
Happy September, everyone! What are you looking forward to for this month? This season? Hit me up with your favorite fall stuff!