Who is getting excited for Nonfiction November! Something about knowing the event was on the horizon really kicked my nonfiction reading into gear this month — more than half of what I've picked up in October has been nonfiction. It feels really good to be getting back into that groove.
I'm also excited to share that we're adding another component to the celebration this month, one that I hope will be able to bring in even more people. A blogger I recently connected with, Leann at There There Read This, proposed a nonfiction Instagram challenge for next month. We worked together on the prompts and came up with this: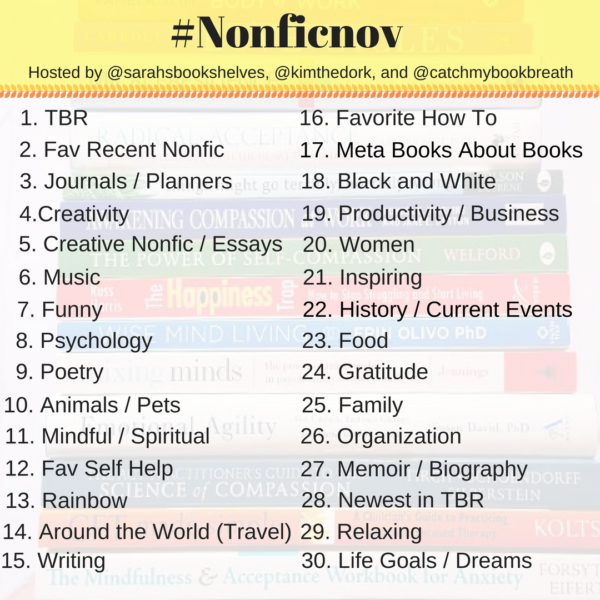 If you're interested in participating in Nonfiction November but don't have a blog, feel free to join us on Instagam and Litsy using the prompts above and the hashtag #NonficNov. I've had a lot of fun using Instagram to share books this year, and so I hope some of you will try it out too. We'll be posting the prompts on Instagram later this week, and will kick off on November 1.