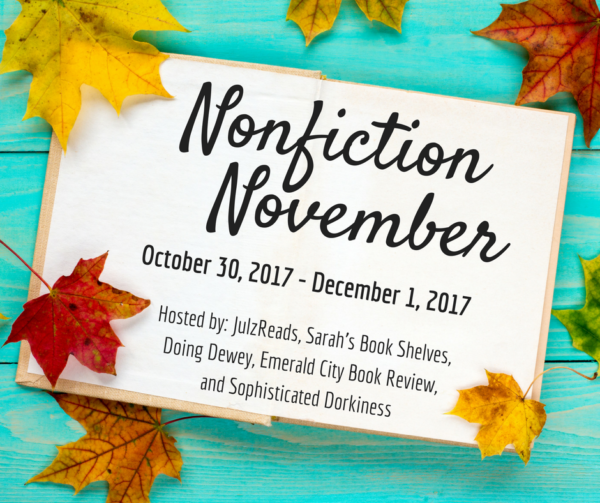 Because putting together book lists is my favorite thing – I'm really excited to be hosting this week's topic of Nonfiction November – Be the Expert/Ask the Expert/Become the Expert:
Three ways to join in this week! You can either share three or more books on a single topic that you have read and can recommend (be the expert), you can put the call out for good nonfiction on a specific topic that you have been dying to read (ask the expert), or you can create your own list of books on a topic that you'd like to read (become the expert).
I'm going to break the rules a little bit and offer up a list that's a combination of Be the Expert and Become the Expert – three books all about genes and genetics.
First, the two books I've already read: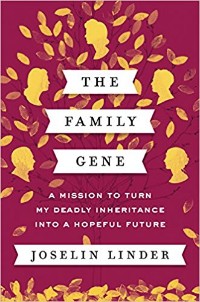 The Family Gene by Joselin Linder
For years, members of Joselin Linder's family have come down with a deadly illness that doctors cannot explain. As Linder struggles to understand her own mysterious symptoms – a blocked liver, swollen legs, and a heart murmur – researchers she spoke with suggested that the illness haunting her family may actually be a private genetic mutation. In the book, Linder explores her family's medical history, the development of gene science, and what it's like to be a young woman with a potentially fatal mutation making choices that would affect generations to come. I was gripped by this book from the first page, and will be recommending it often.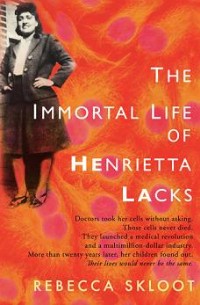 The Immortal Life of Henrietta Lacks by Rebecca Skloot
This book is one of my go-to recommendations for people who say they just aren't interested in nonfiction because it is just so good. In 1951, Henrietta Lacks, an African American woman from Baltimore, was diagnosed with cervical cancer. Without her consent, cells from her cancerous tumor were biopsied and cultured, creating the HeLa cell line. HeLa cells, which have continued to reproduce continually, are known as an "immortalized cell line," and have been part of many of the most significant scientific breakthroughs of the last 60 years. Based on extensive research and interviews with the Lacks family, this book is a masterful exploration of the intersections of medicine, class and race in the United States.
And finally, the book I am really curious to read now: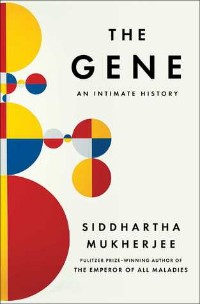 The Gene: An Intimate History by Siddhartha Mukherjee
Siddhartha Mukherjee is one of the best science writers out there right now. I've read his first book on cancer, The Emperor of All Maladies, but haven't gotten around to his second, The Gene. In the book, Mukherjee looks to answer the big question posted by genetic science: What becomes of being human when we learn to "read" and "write" our own genetic information? Mukherjee uses the story of his own family's struggle with mental illness to explore the science and social history of genetic science and how the things we're learning now may play out in the real world. He digs deep into the history of genetics, and looks forward to what we know now thanks to the mapping for the human genome.
And Now It's Your Turn
And now, since I'm the host this week, it's your turn to share your book lists. If you're participating this week, feel free to link up your posts to the Mr. Linky below:
Thanks again to everyone who has participated so far. And don't forget you can join us over on Instagram for our photo challenge using the hashtag #nonficnov. If you follow the hashtag, you'll find the list of prompts. I hope you'll join us!