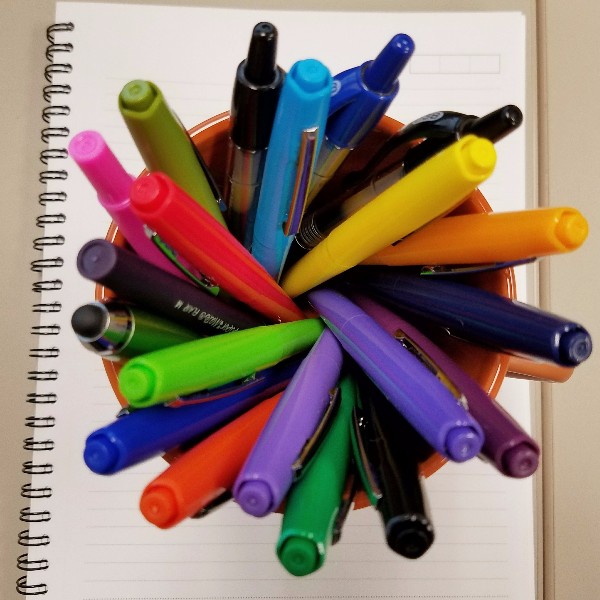 Last year, I was not in a position to set any goals… my life was in shambles, I was grieving, and I was fighting this overwhelming feeling that goals and plans are pointless because the world can just kick you in the face at any moment.
This year, things are different. I am still working on my relationship with grief, but my personal and professional lives are in what appears to be a more stable place. As the end of the year approached, I actually felt excited about the idea of setting goals and trying to achieve them… and that felt really good too.
Without further ado, here are some of the reading and blogging goals I've set for 2018.
Read 84 books (average of 7 per month)
For many years, my reading pace was around 100 books per year. I have no idea if that number is sustainable anymore, but I'd like to keep trying. My 2018 goal, 84 books, is a stretch based on what I read in 2017 (78 books), but not impossible.
Listen to 12 audiobooks
I don't have a long commute, but 25 minutes in either direction each day adds up. I'd love to get through one audiobook every month in 2018.
Pay attention to diversity and gender in my reading.
In 2017, 33 percent of the books I read were written by people of color, and 70 percent were written by women. That's where I want to be, so I want to keep it up in 2018.
Complete Book Riot's 2018 Read Harder Challenge
I've tried this challenge a few times, with more and less success. I'm hoping 2018 is the year I"ll actually finish it!
Publish 52 blog posts
One area of my life I felt like I struggled with in 2017 was my writing. I did some good work – publishing a nonfiction newsletter for Book Riot (sign up here!) and completing my 100 Days of Books Instagram project this spring – but this space really felt neglected.
Now that I'm feeling more settled at work and at home, I'm hoping 2018 is the year I can figure out what kind of routine I need to make blogging a regular part of my life again. In 2018, this blog will turn 10 years old. I honestly don't know what the future holds, but I don't want to make decisions about what happens to this space without giving it some regular attention. The goal is to publish one post every week to see what that shows me.
Only buy books from bookstores
Now that I'm living back in a major metropolitan area (and not in a rural, prairie town), I have no excuse for how often I buy books online. Online shopping means that I buy way more than I have time to read, and pre-order books on a whim that I'm less interested in when they finally arrive. In an effort to be more present and read based on my mood and immediate interests, I'm going to try only buying books from bookstores and see what happens.
None of those are huge, but they're written down and actionable and I feel good about that. In a couple of weeks I hope to share about my other big decision for the year, my 2017 One Little Word, which I think I have chosen but need to flesh out a little bit more. Last year was a hard one for a lot of people for a lot of reasons, but I really feel like 2018 is going to better.
What goals and resolutions and words are on your mind for your bookish life in 2018?