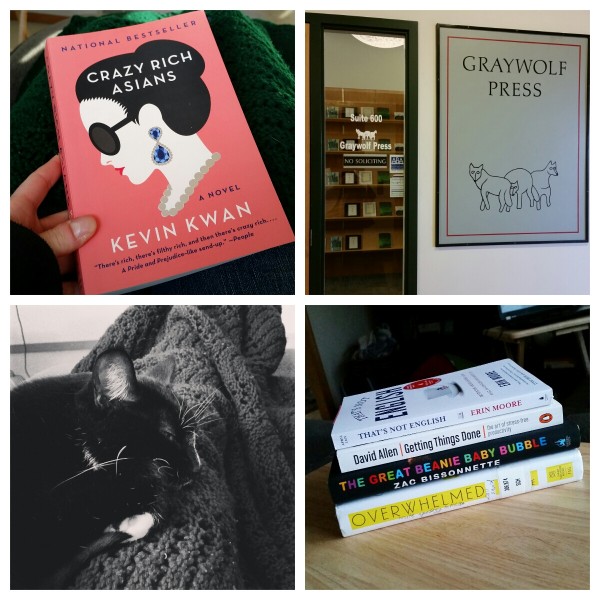 Time and Place | About 7:30 a.m. in my favorite chair at home. I don't like how dark it is this early in the morning, thanks to the time change. But oh well, it's spring now.
Reading | I finished more books in the last two days than I finished in the rest of the month of March combined. It's been a tough month to settle in with a book, but I'm trying to make time when I can. I start to get a little out of sorts when I go too long without reading. On Friday night, I stayed up late finishing Crazy Rich Asians by Kevin Kwan, a sort of Pride and Prejudice satire set in contemporary Singapore and China. Yesterday, I started and finished The Great Beanie Baby Bubble by Zac Bissonnette, a look at the rise and fall of the speculative mania around Beanie Babies in the last 1990s. I also started Overwhelmed by Brigid Schulte, but the first couple chapters on the time pressures of modern life made me anxious. I'm going to give it a few more chapters today before I decide whether to quit reading and move on to something else.
Listening | The soundtrack from the first season of FOX's Empire is on Spotify, and I kind of love it.
Blogging | Since I last updated, I wrote about why I loved Nina MacLaughlin's Hammer Head, three things that help me get stuff done, and why I'm intimidated by brutal fiction.